2008 Southern California Camporee
"The Challenge"
Welcome to Las Vegas Section Camp

Everybody can see our T-Shirts?

Really Bright Yellow T-Shirts

Traveling to Camporee

First Night

Camp Logo

Here comes the torch

The torch has arrived

The band is leading worship

Different angle on the band

Lights in the sky

Worship moving along

Let's get close to God

Listening to the program

Fireguys are here too

Band winds up the morning crowd

Listening intently

Morning teaching

What a crowd

Settled in for the message

Winding up the AM devotion

Conquering the wall

Reaching the top

It's pretty hot out there

We gotta cool things down

Fire trucks quenching the heat

No fires out there anymore

Marksmanship training

Let the arrows fly

Tomahawk Toss

Another climber makes it up

Radio control cars

Lots of RC action

Gold Medal Awards

Raffle Winner

Group Picture before moving out

GROUP PICTURES

---
IMAGE ARCHIVE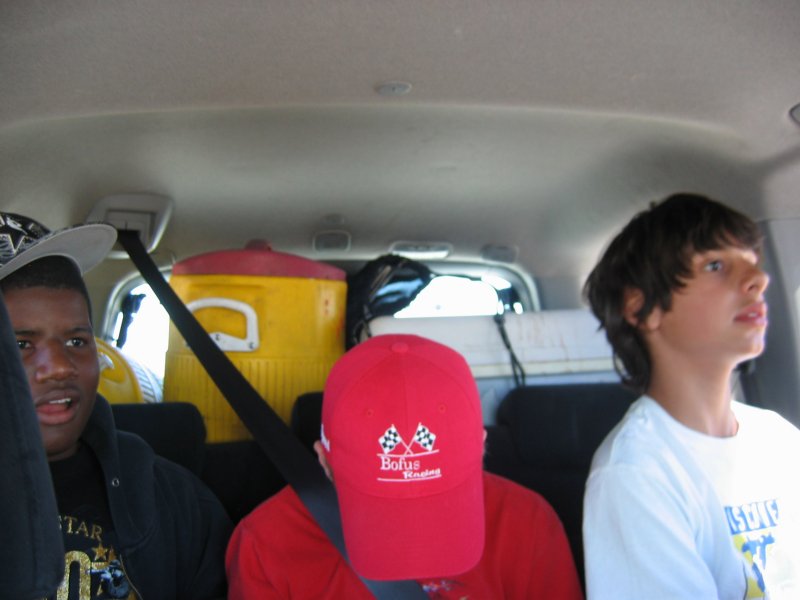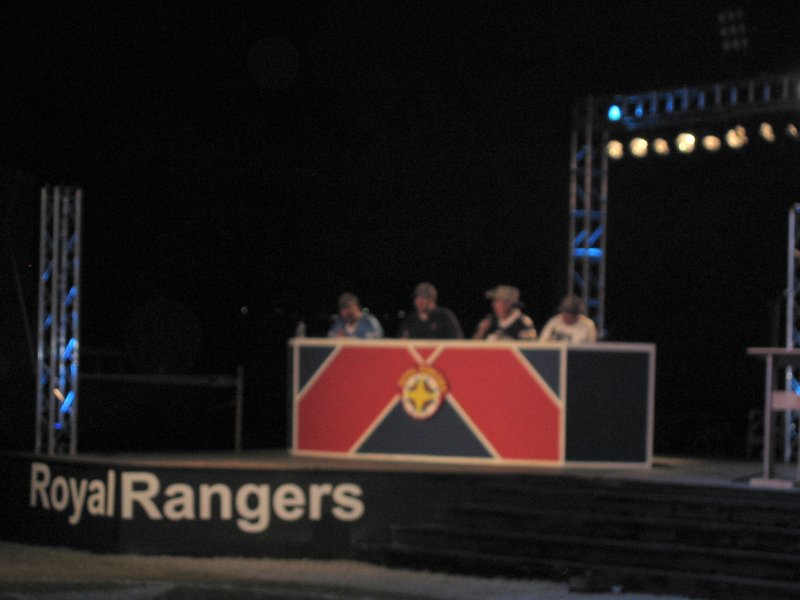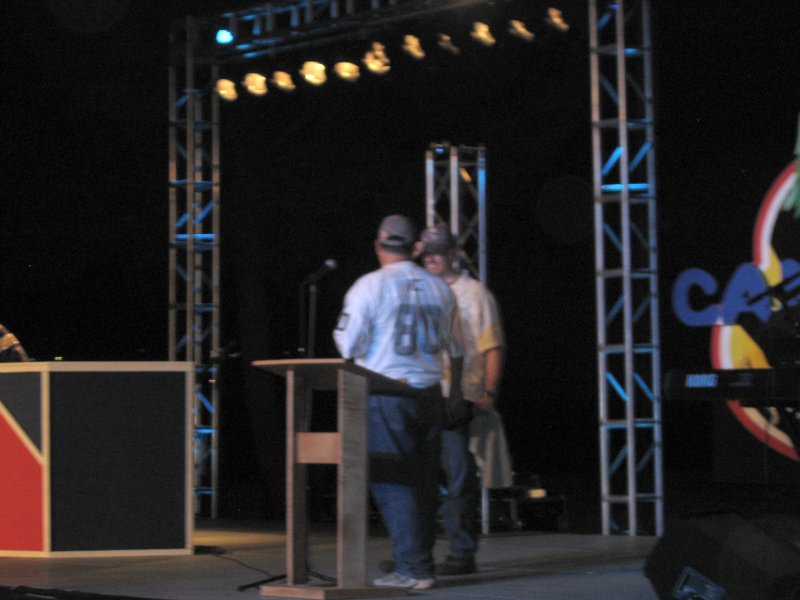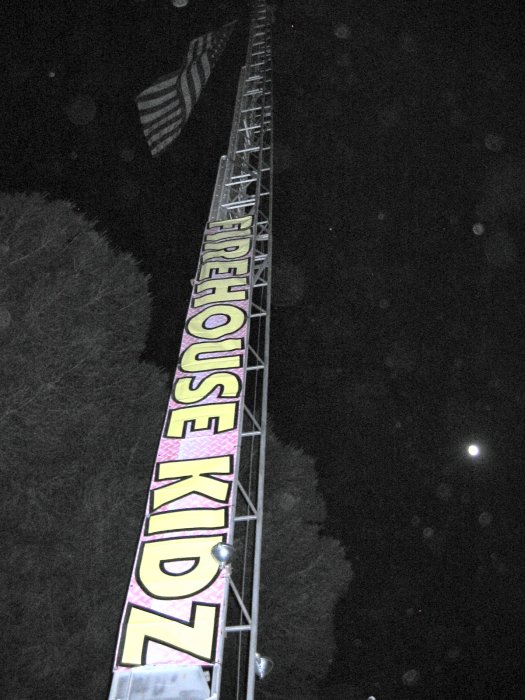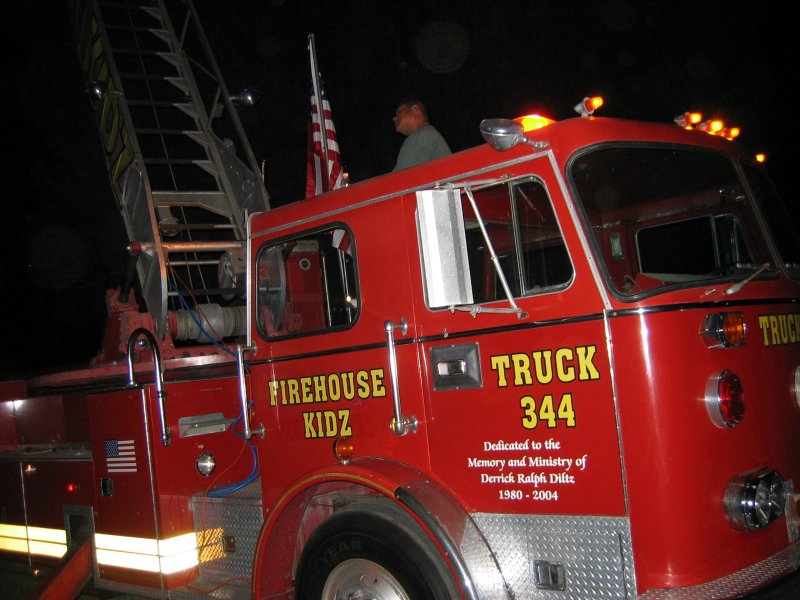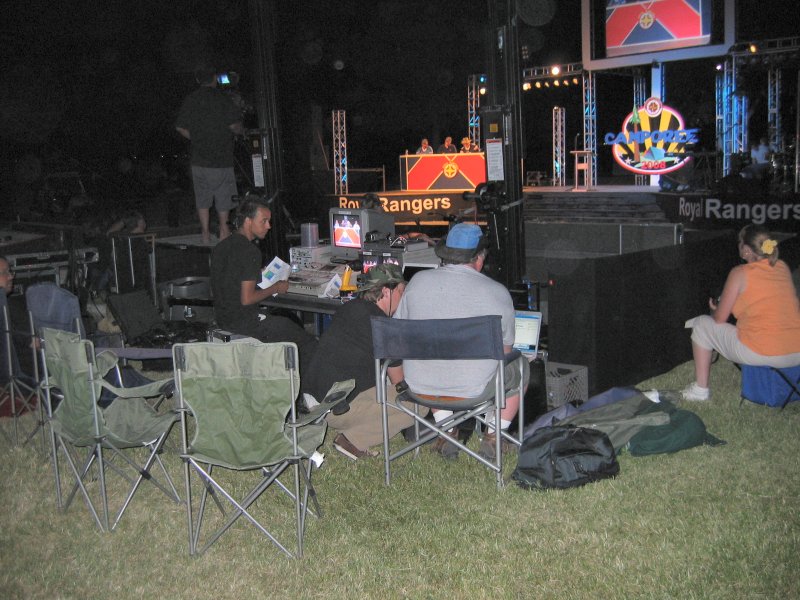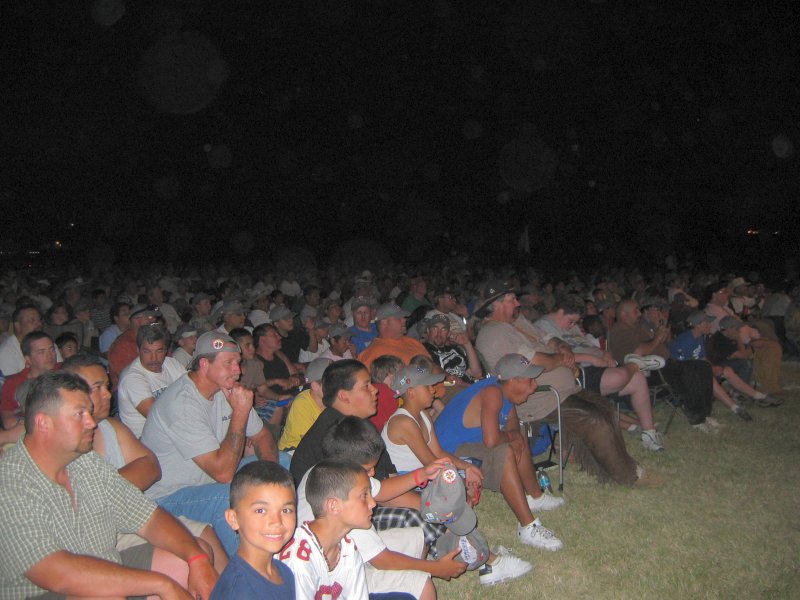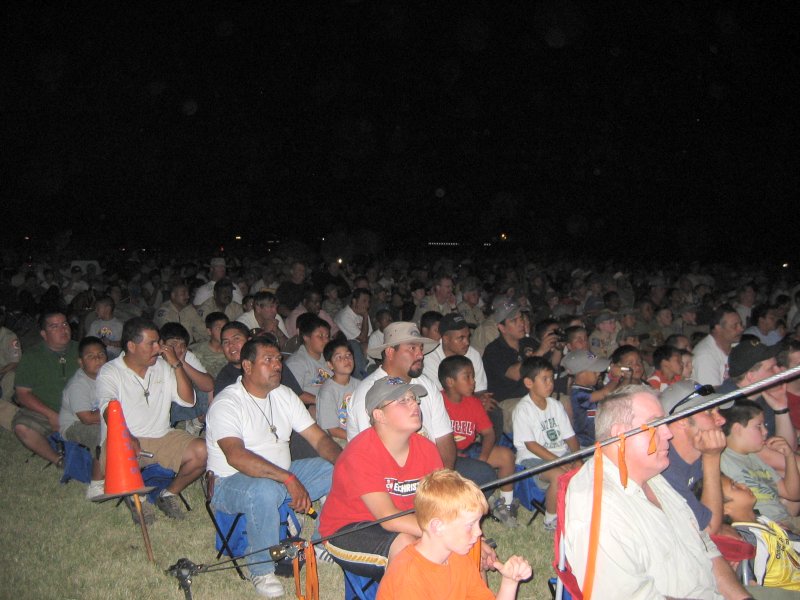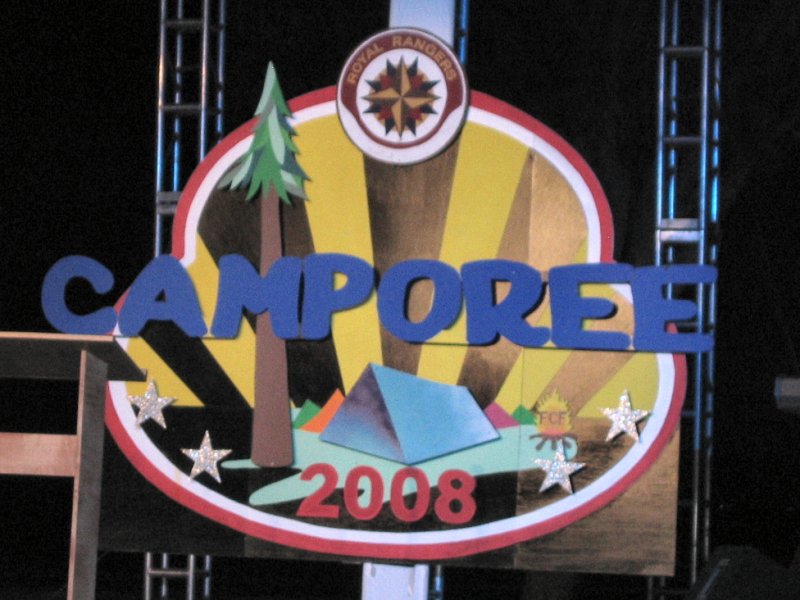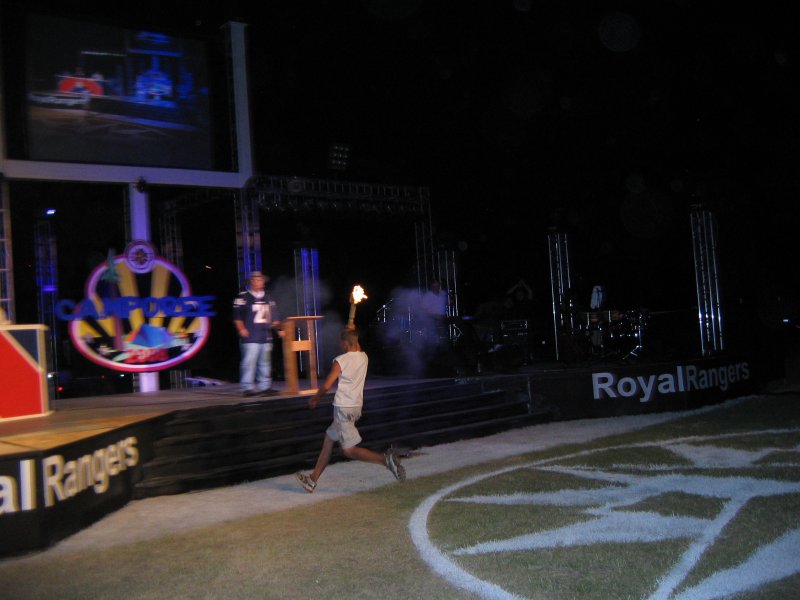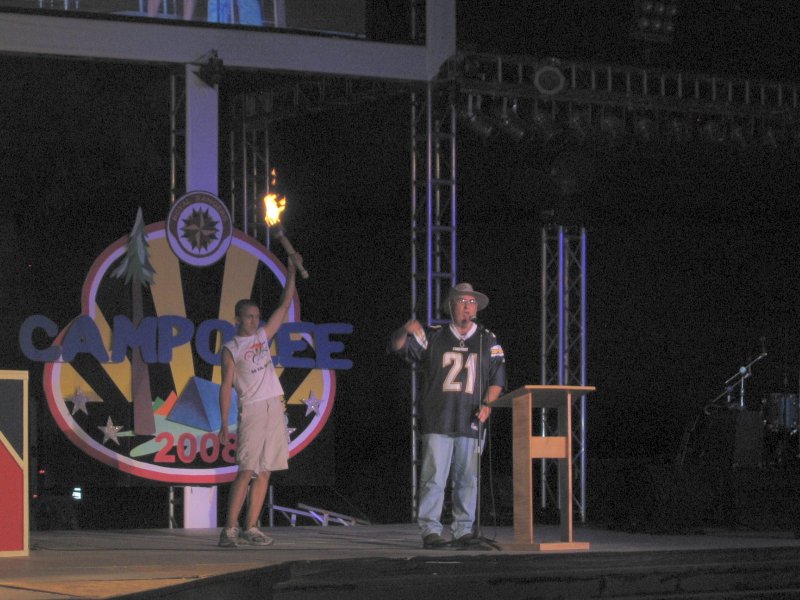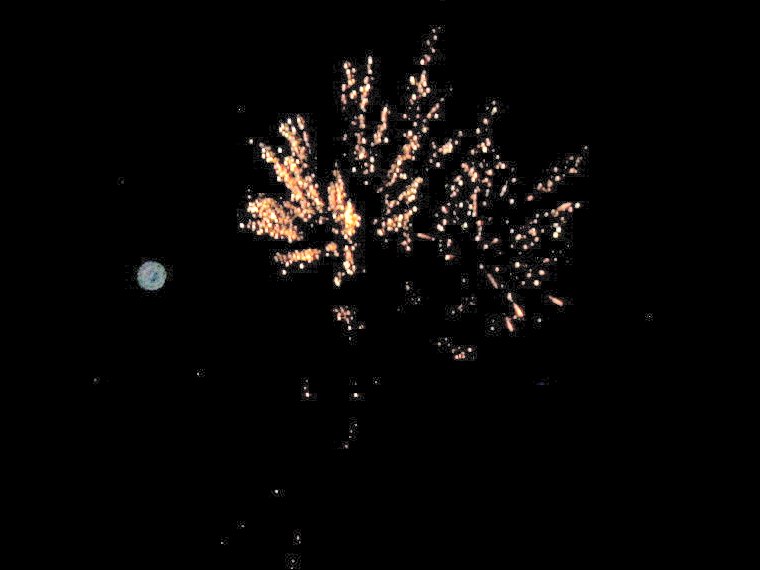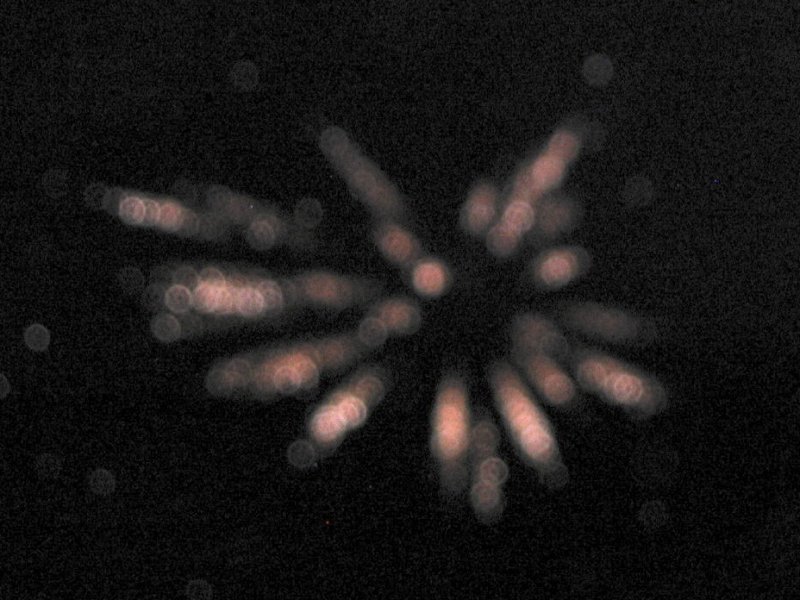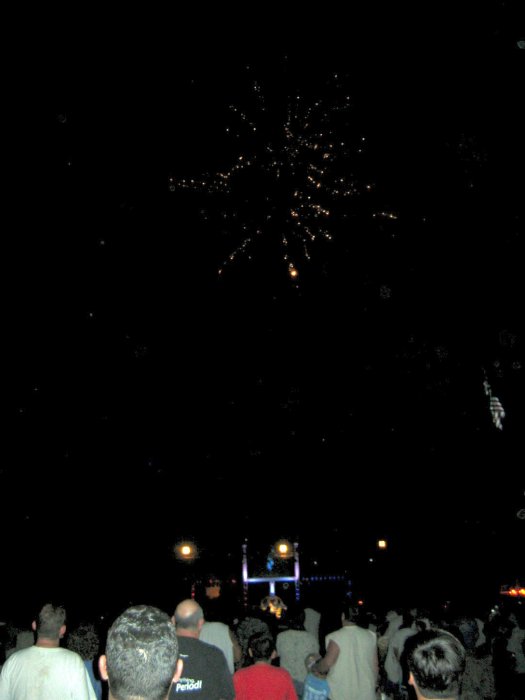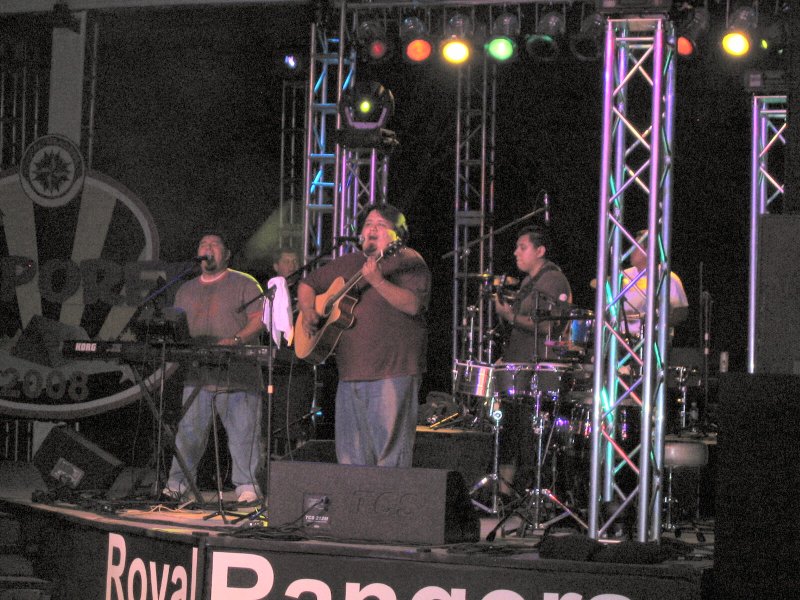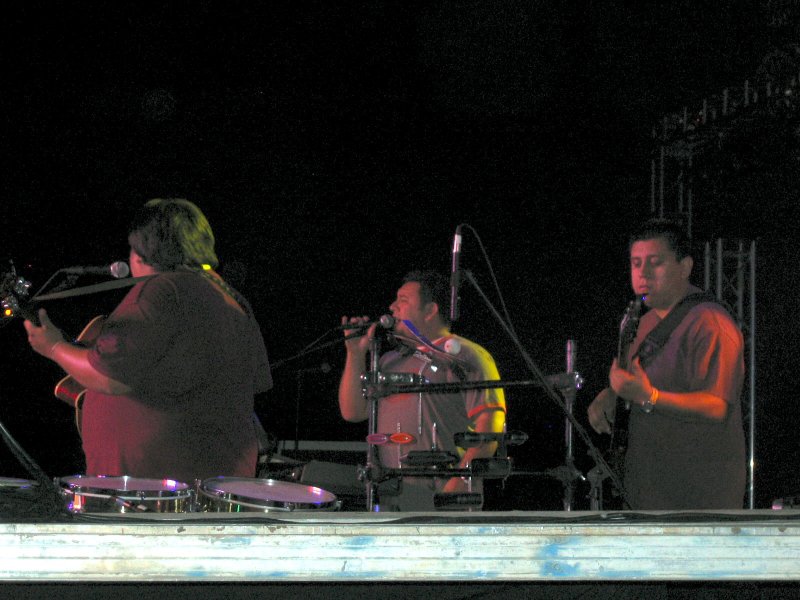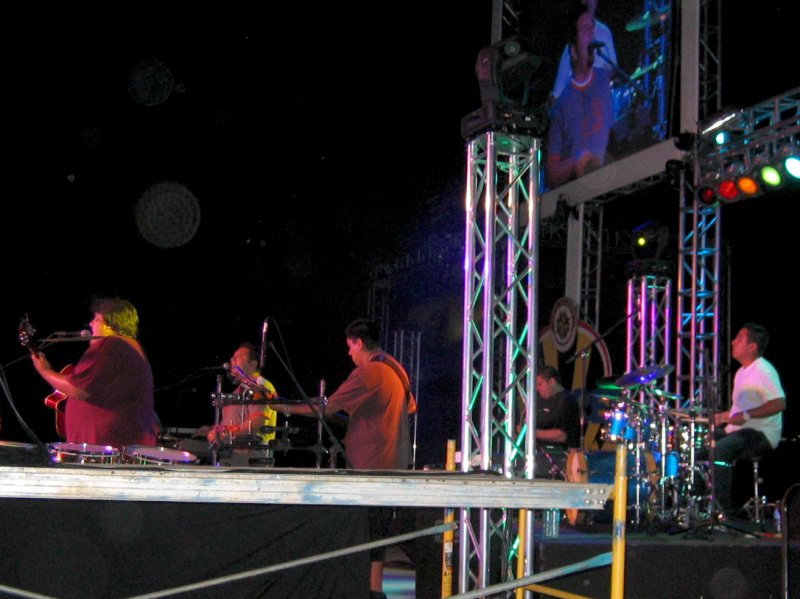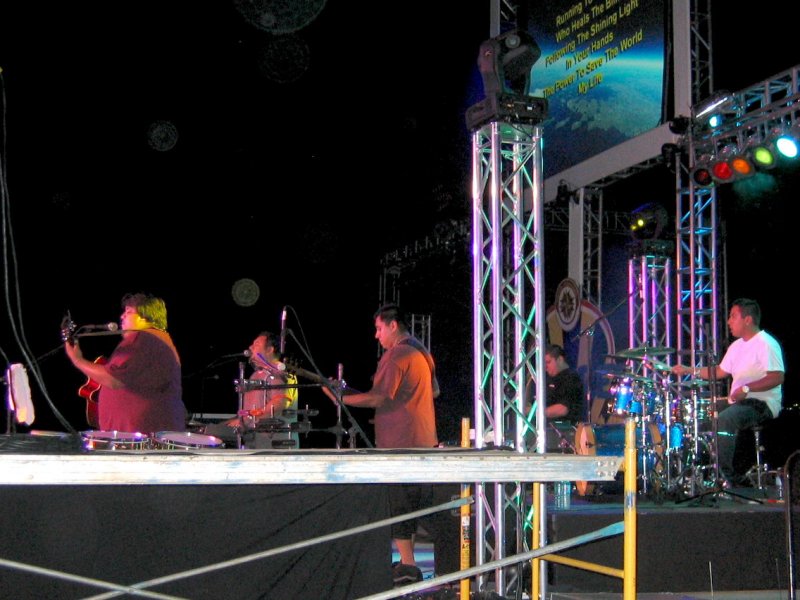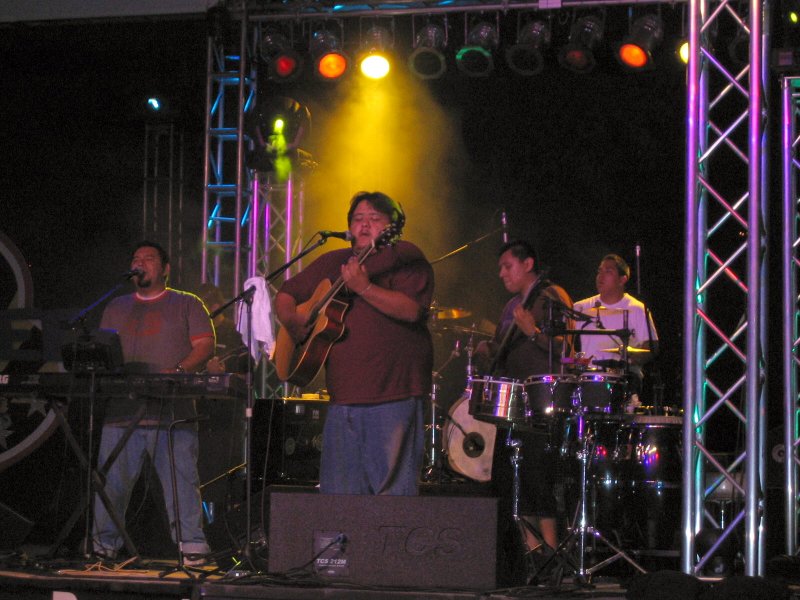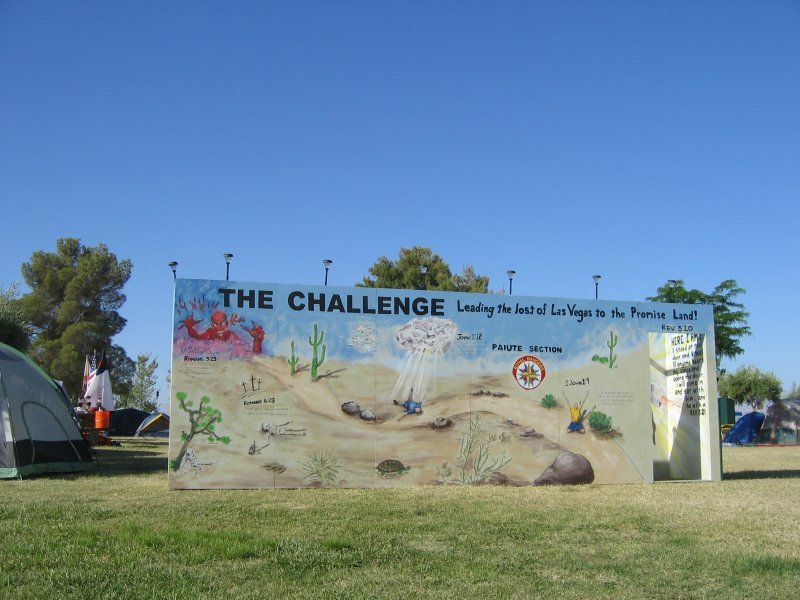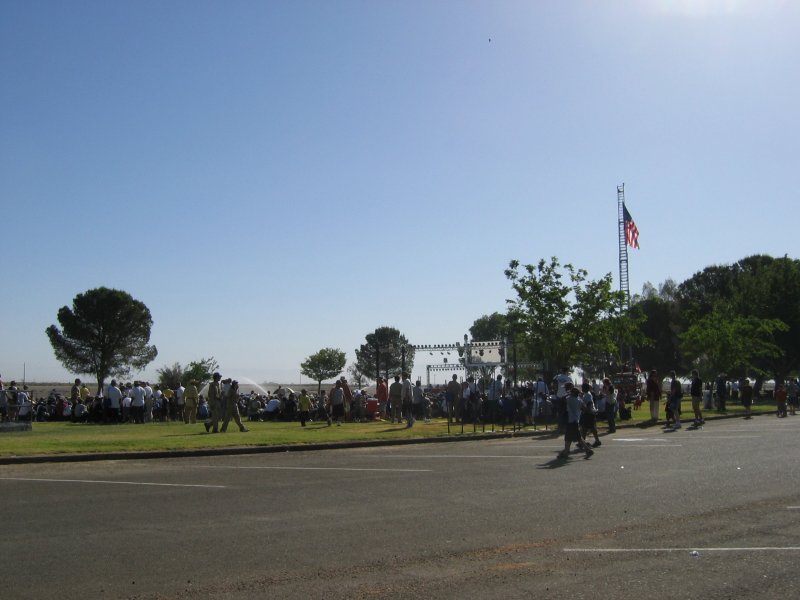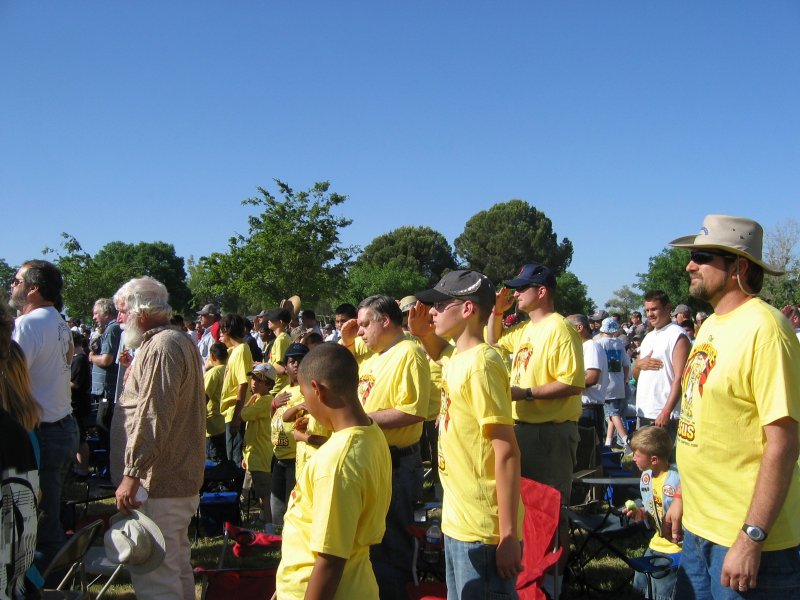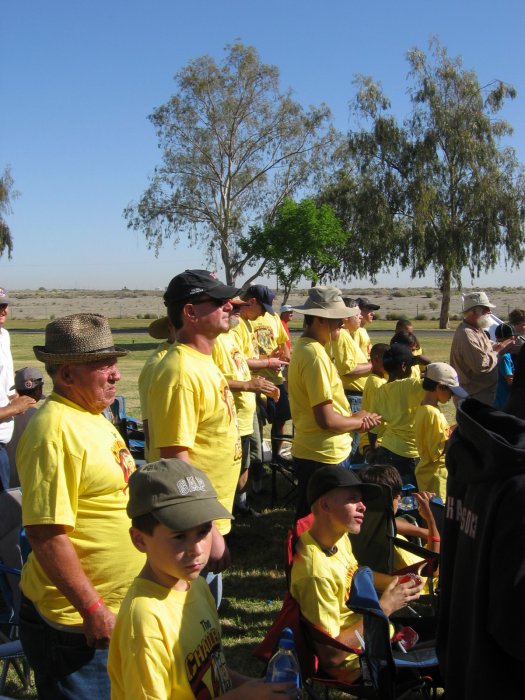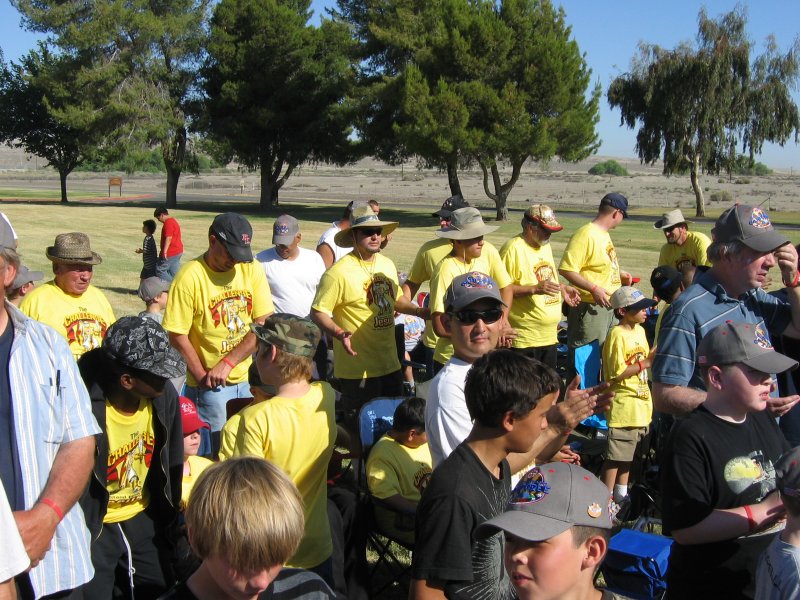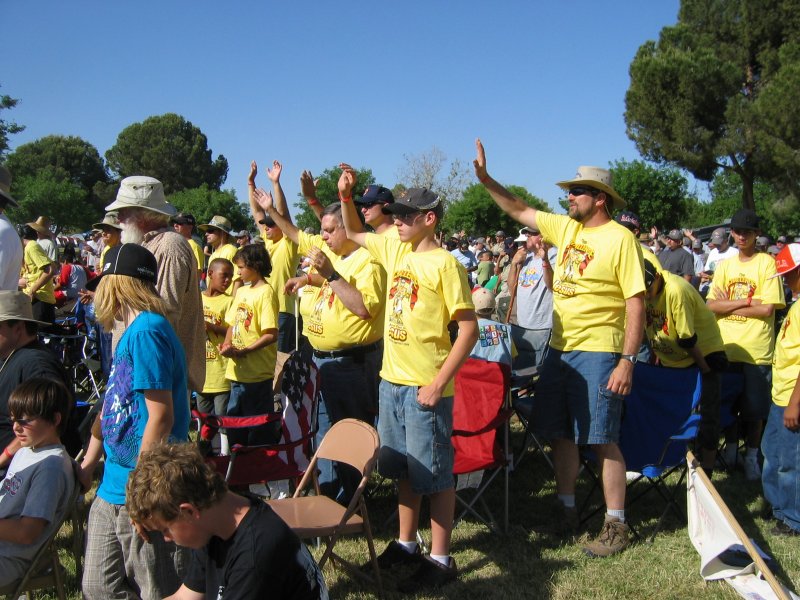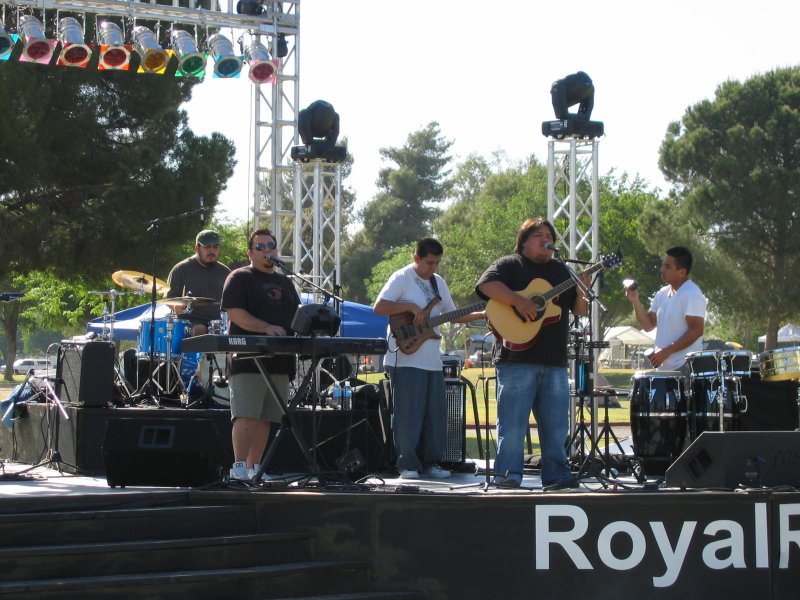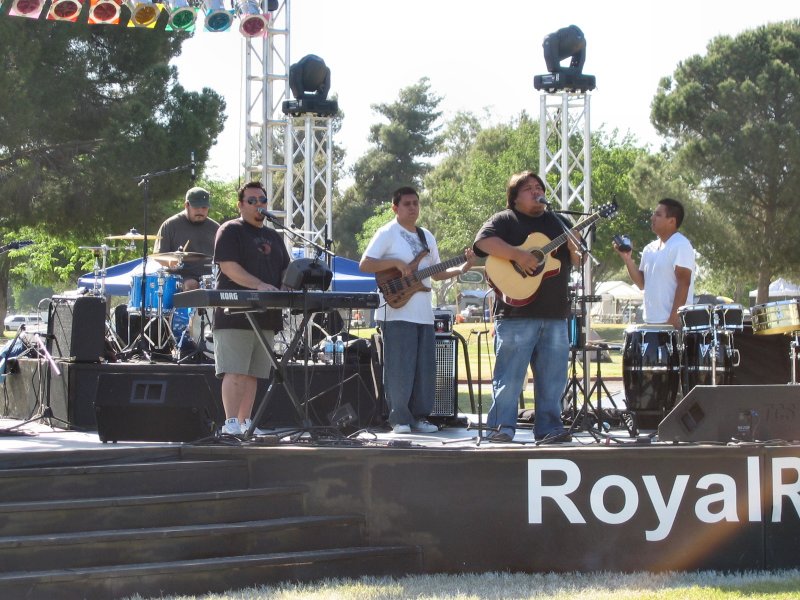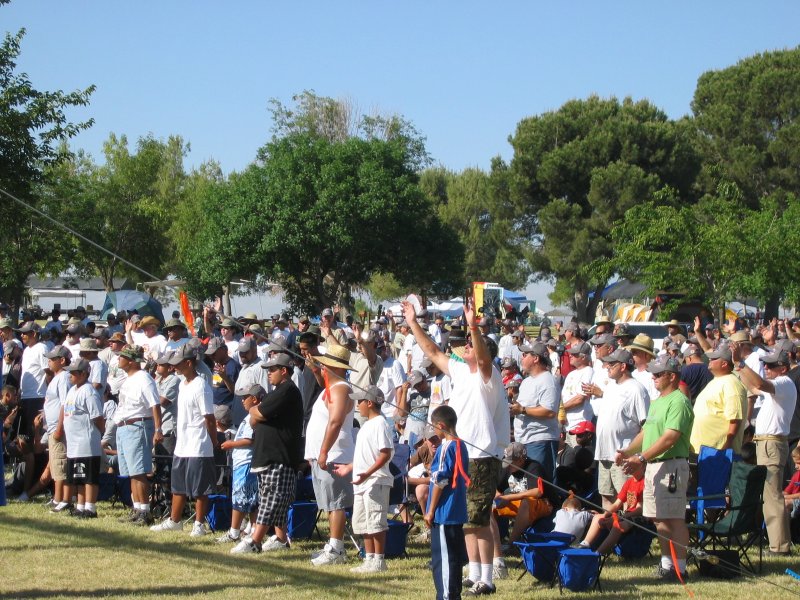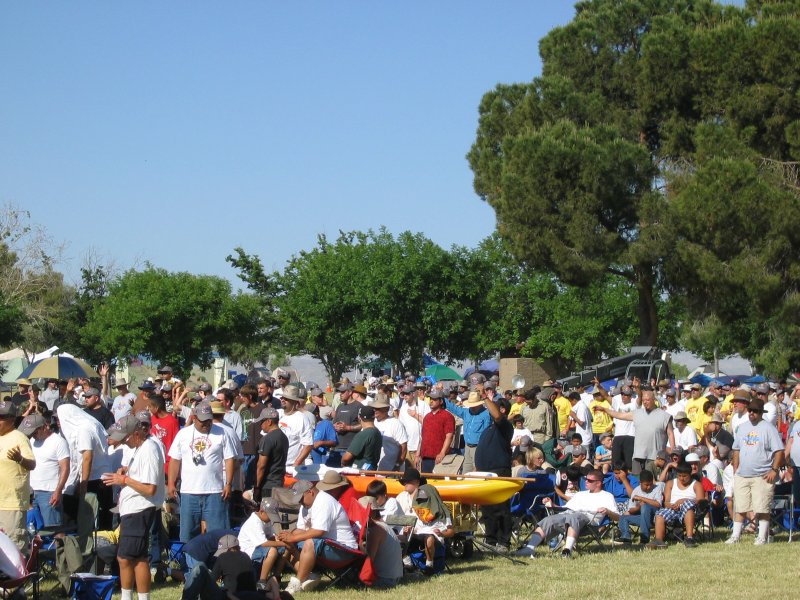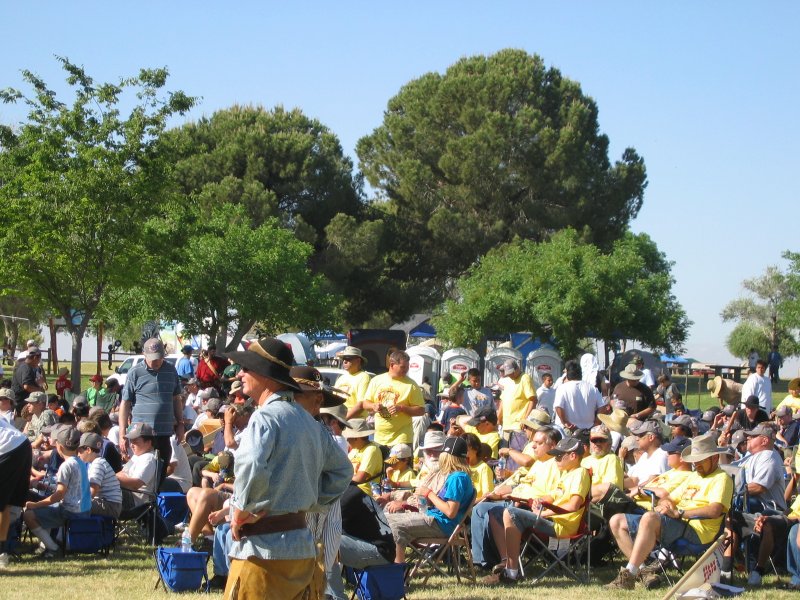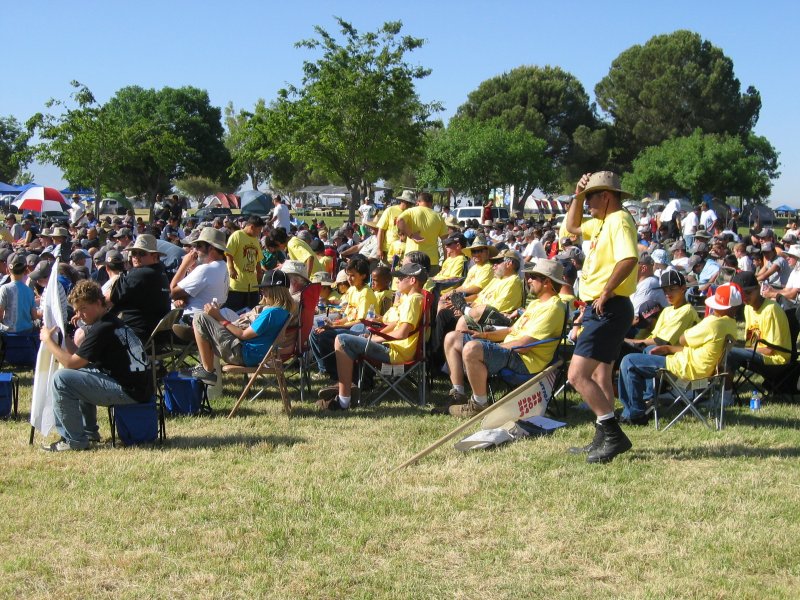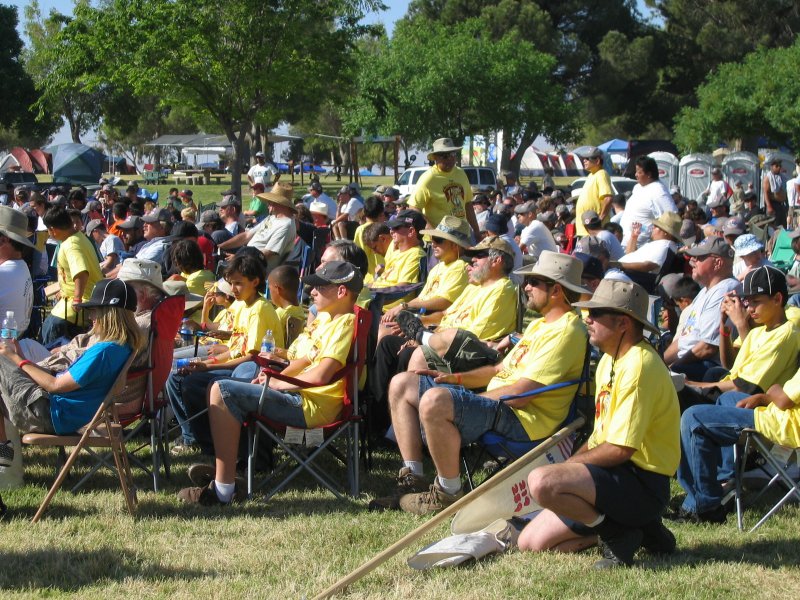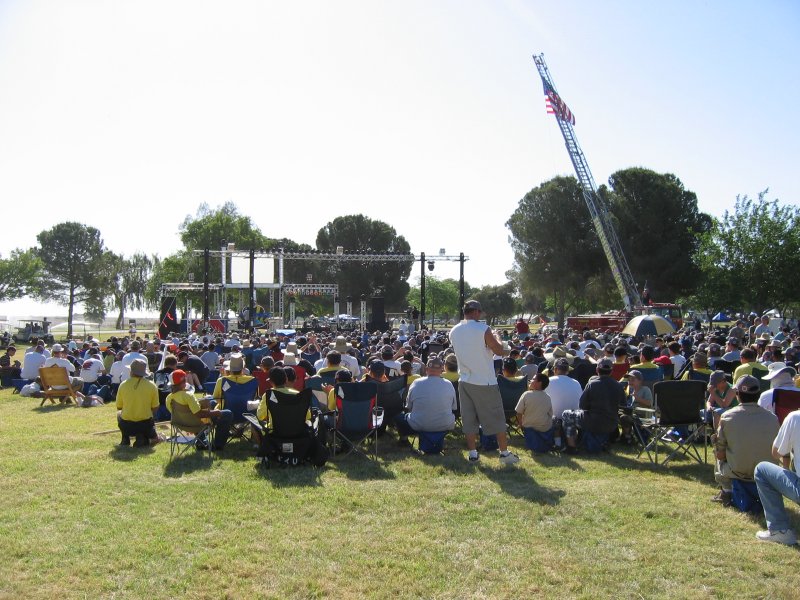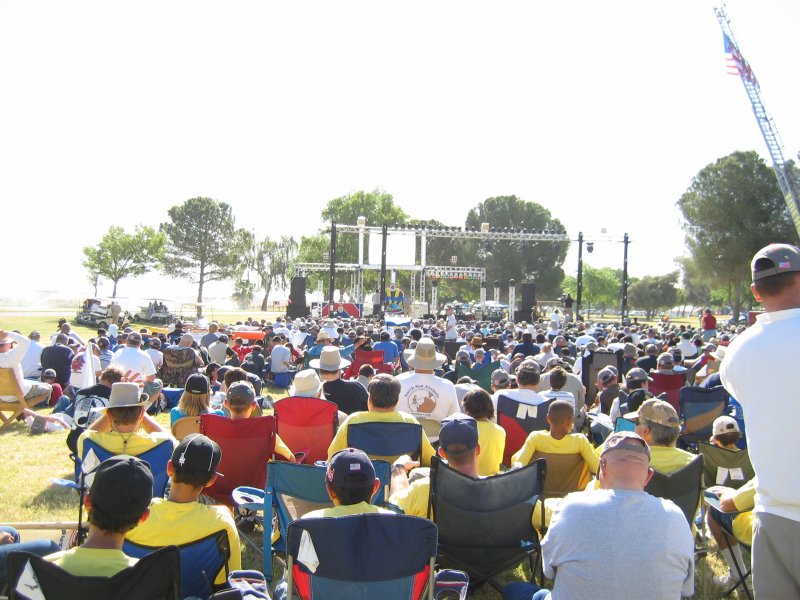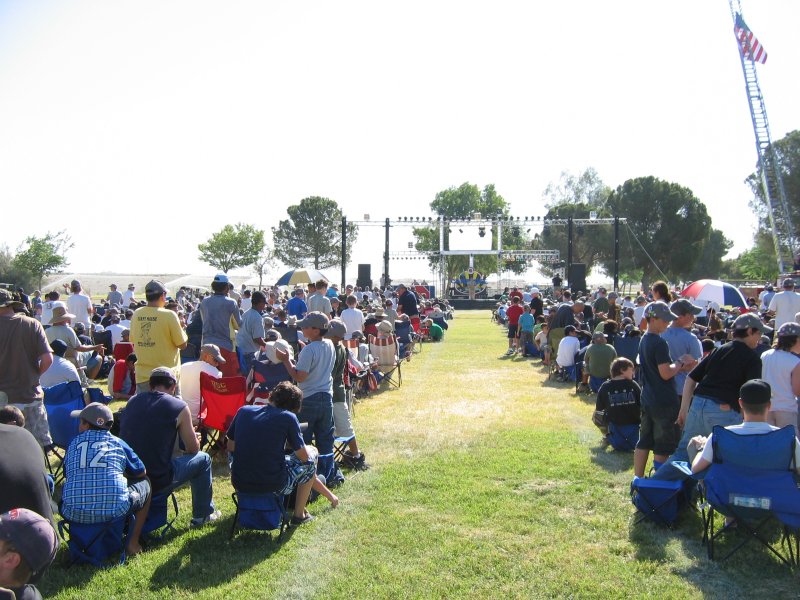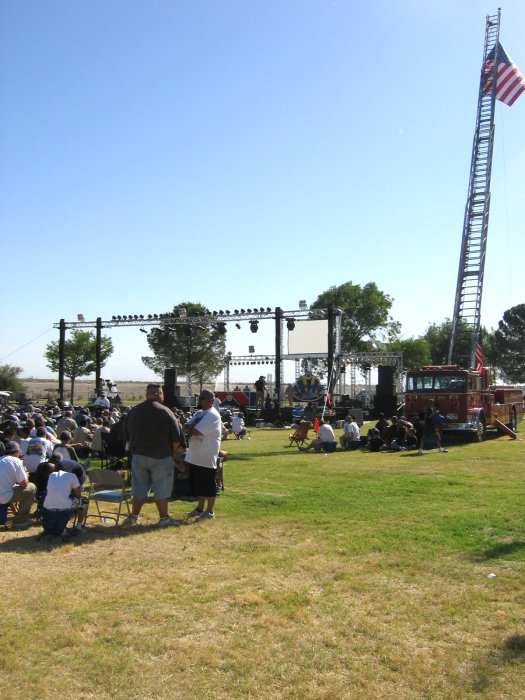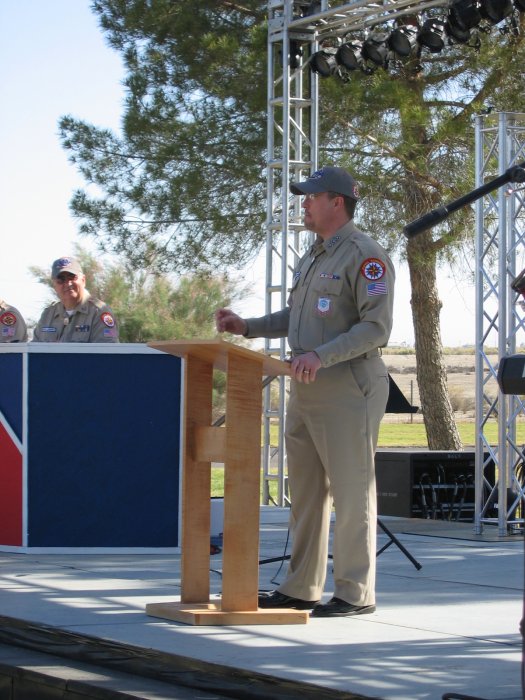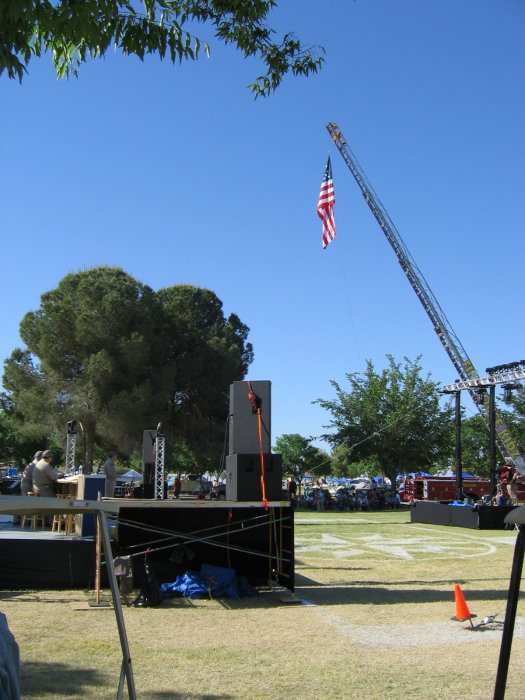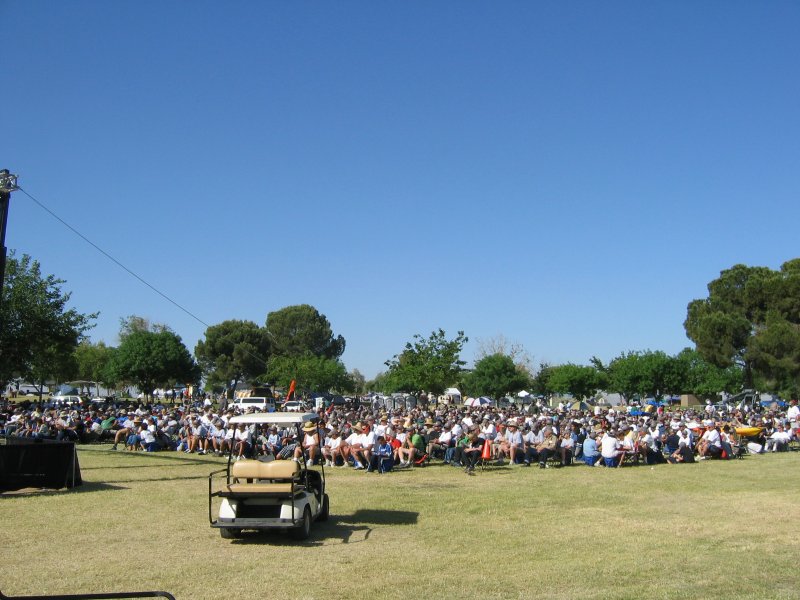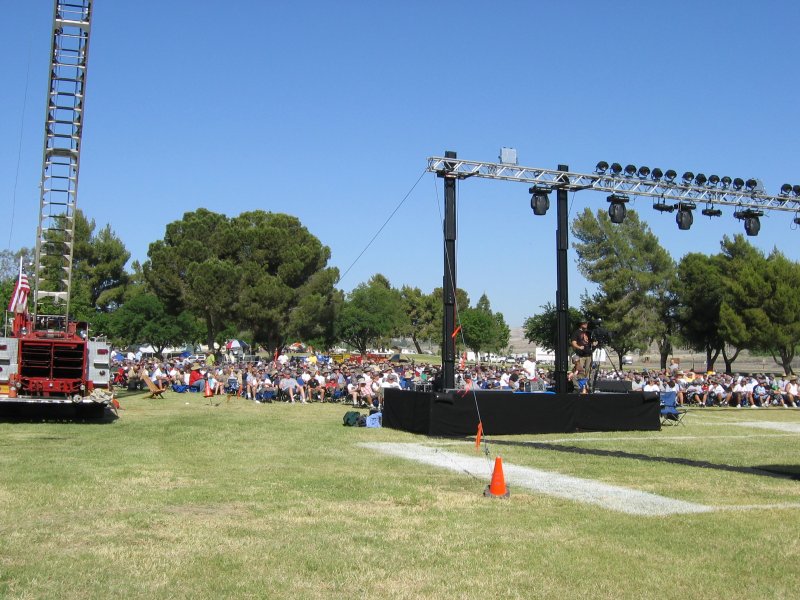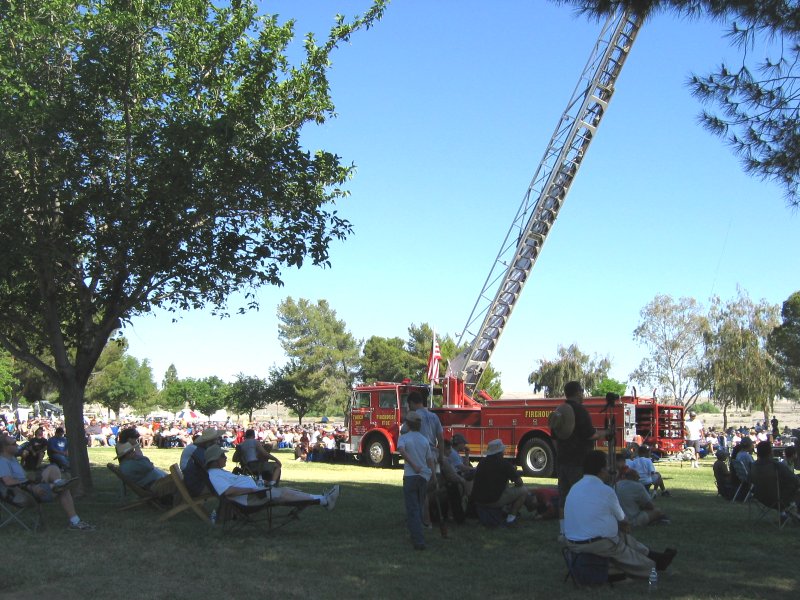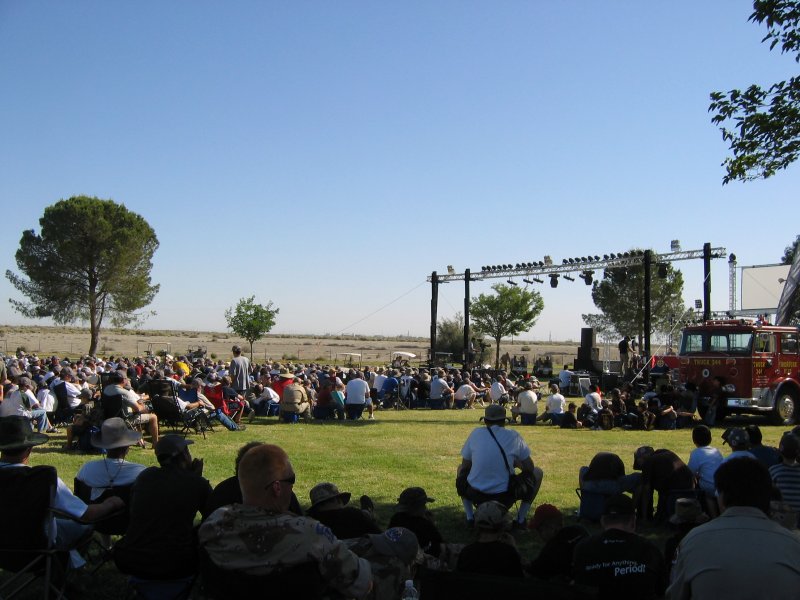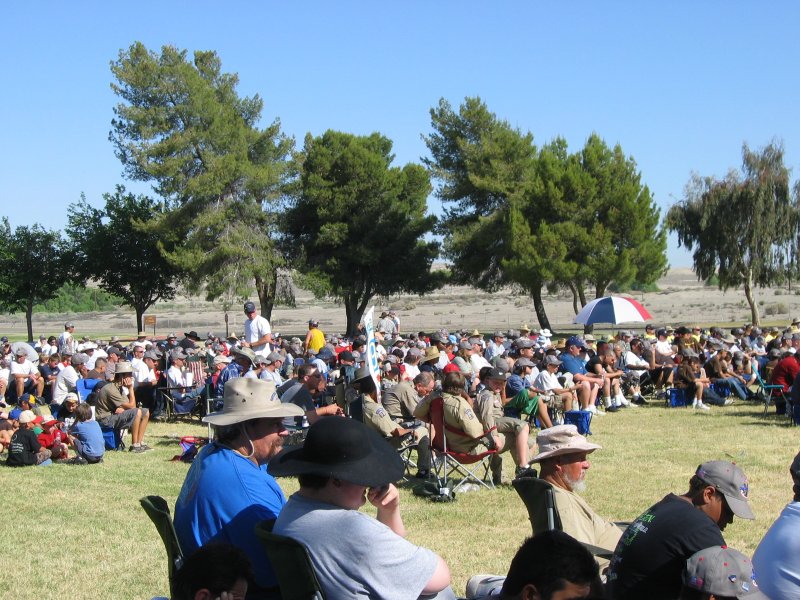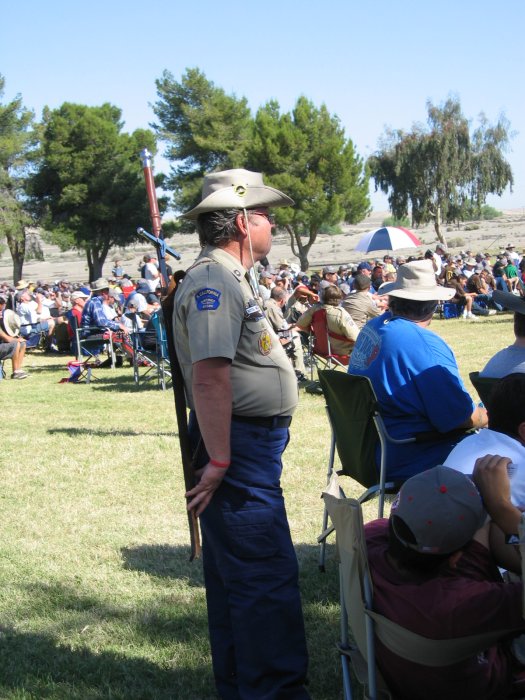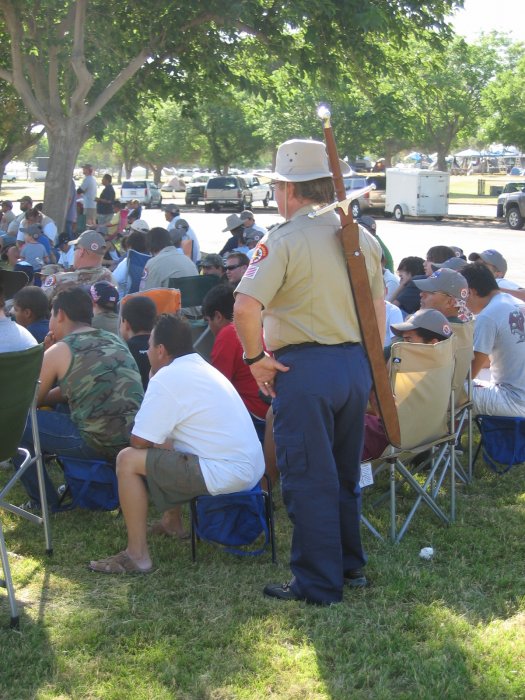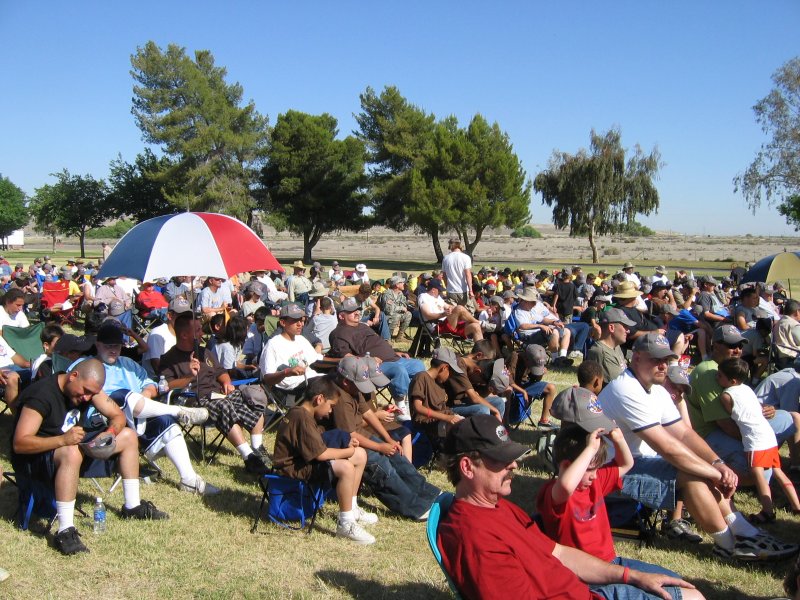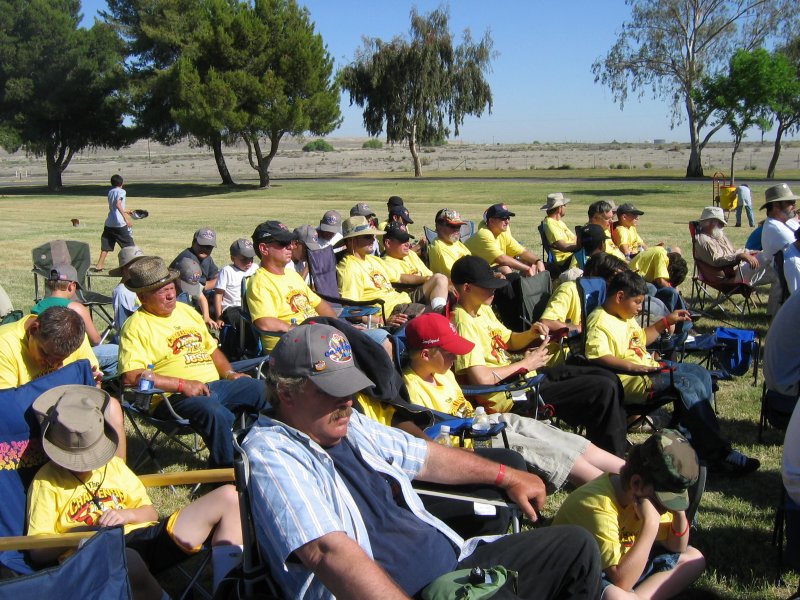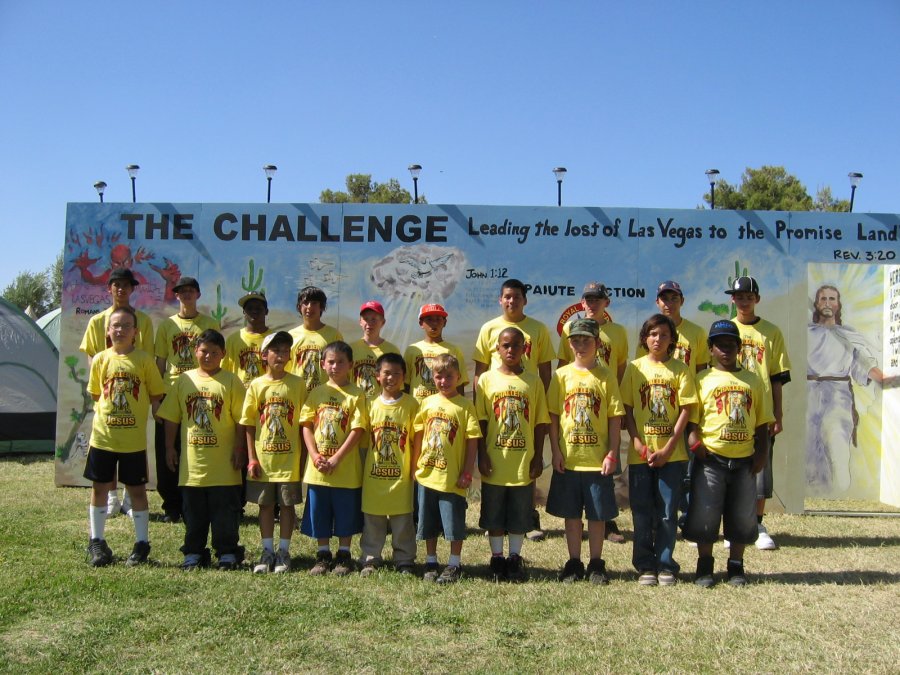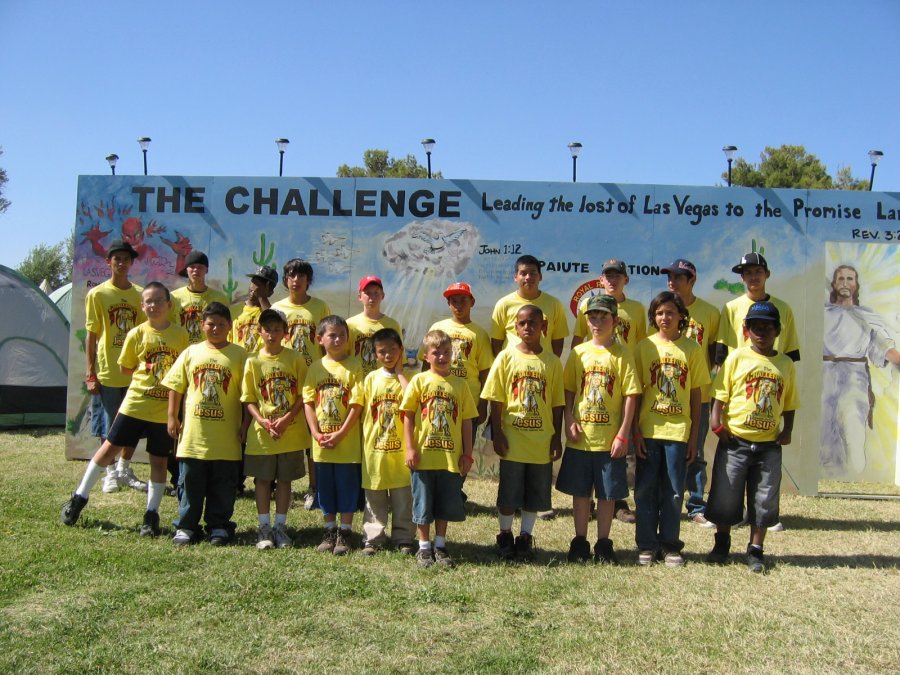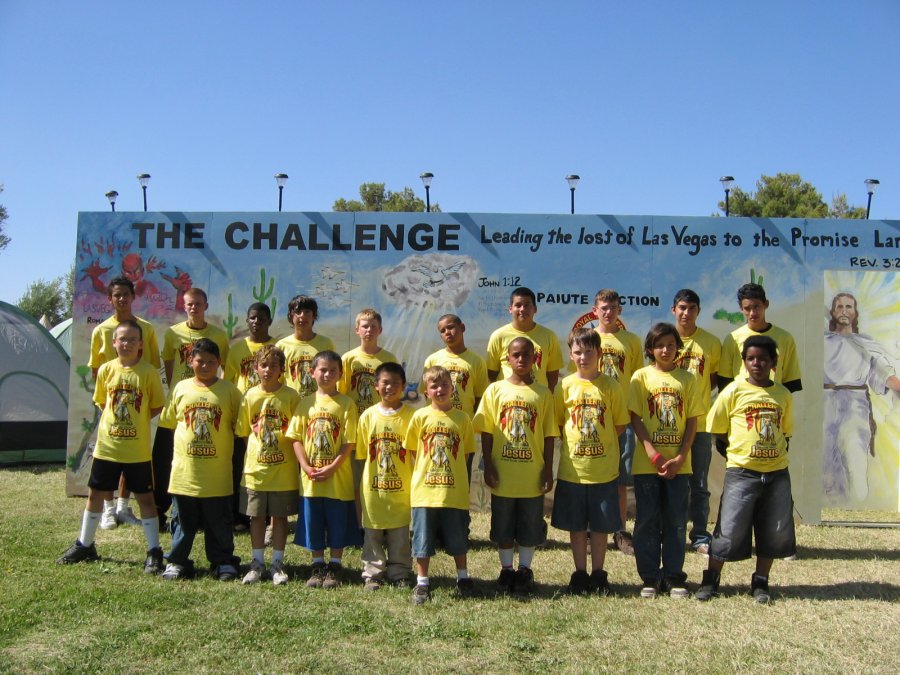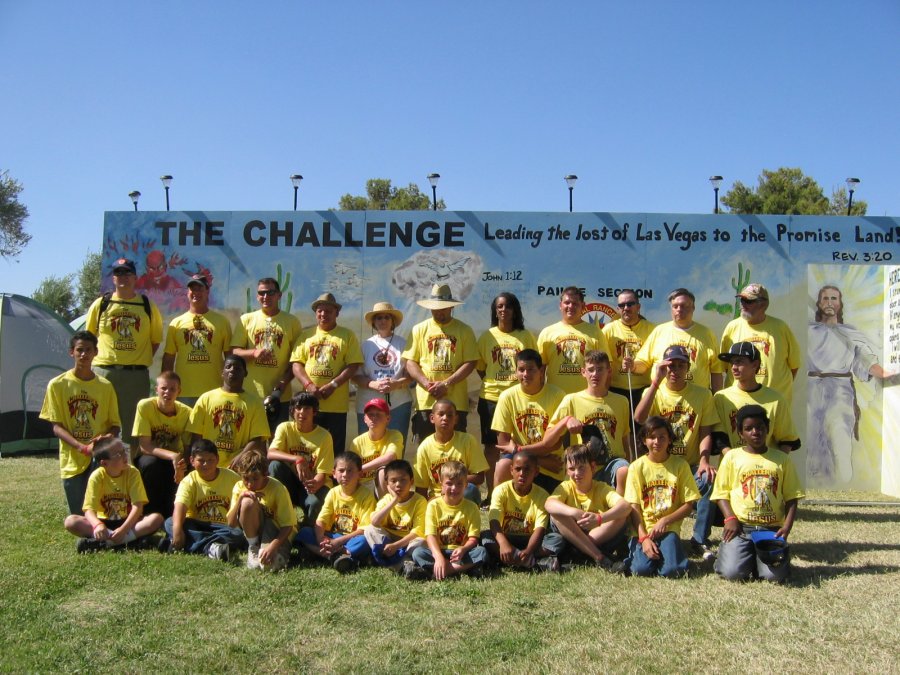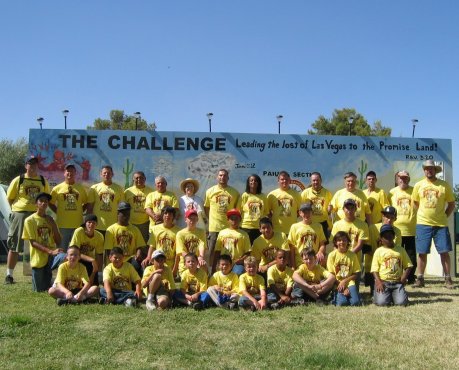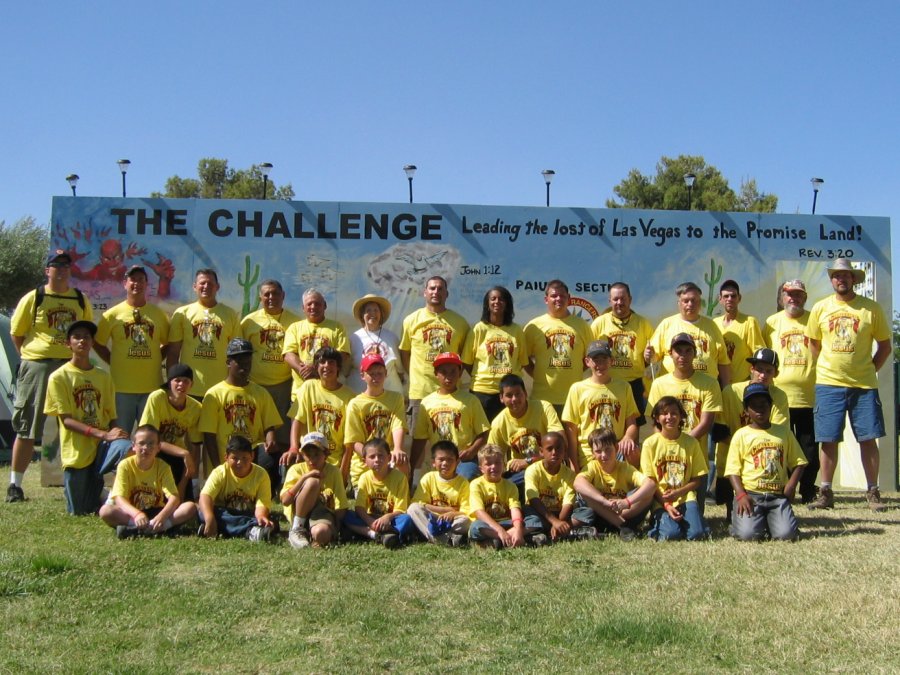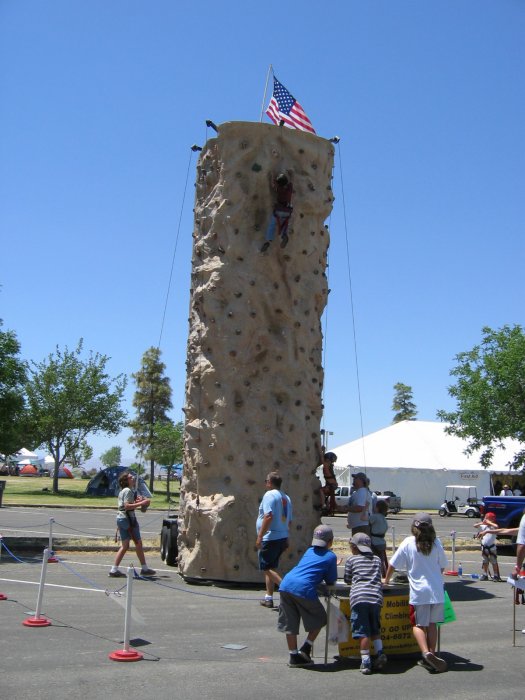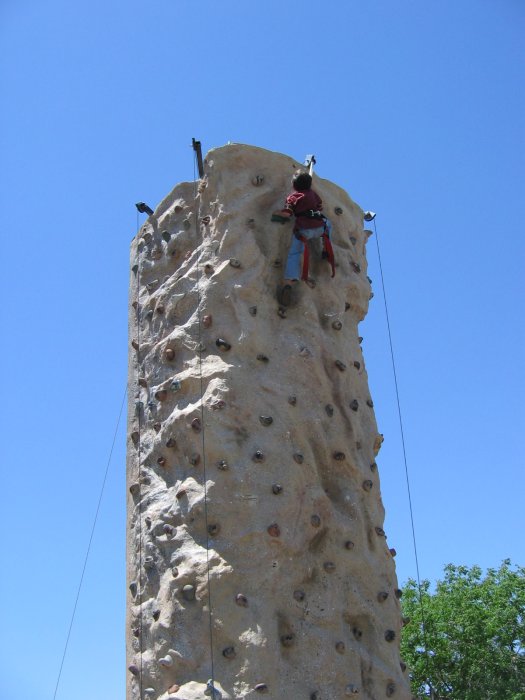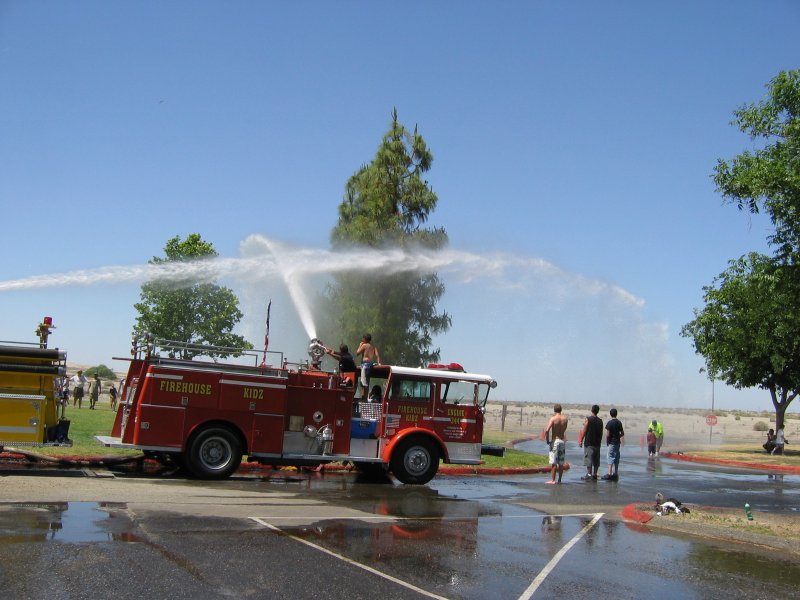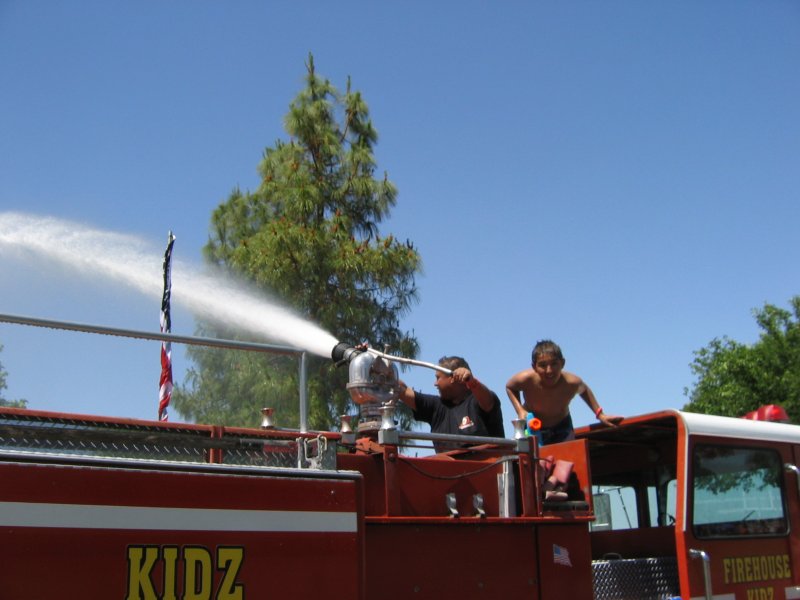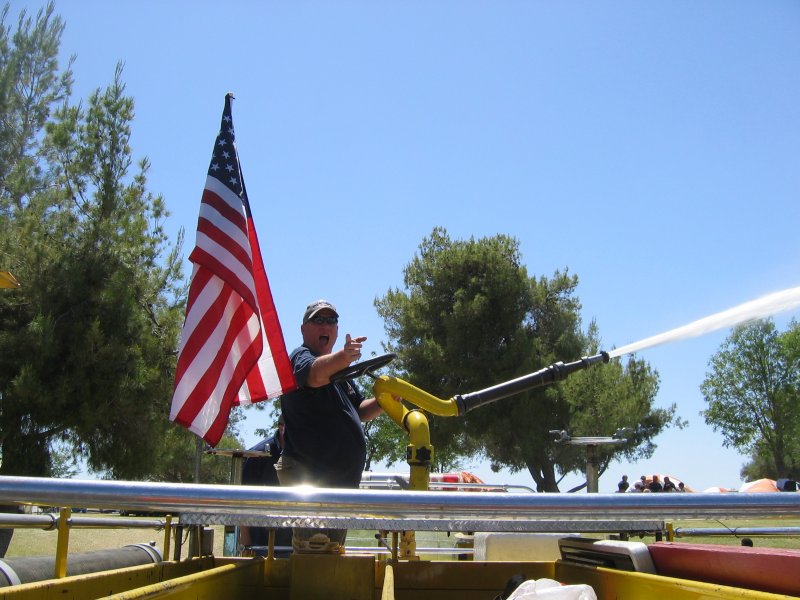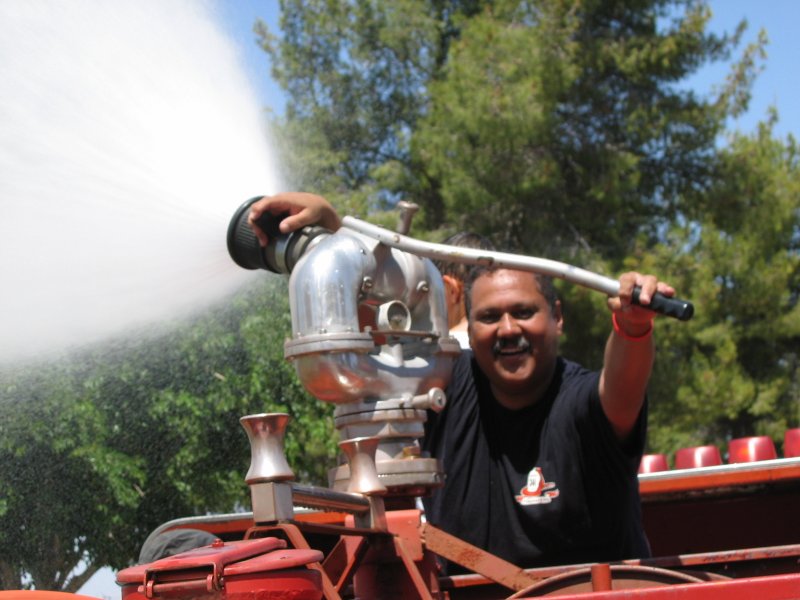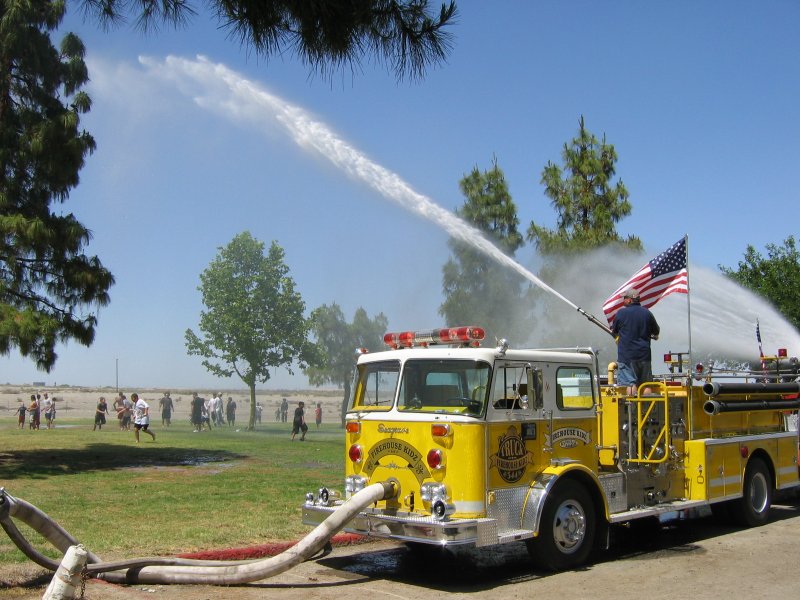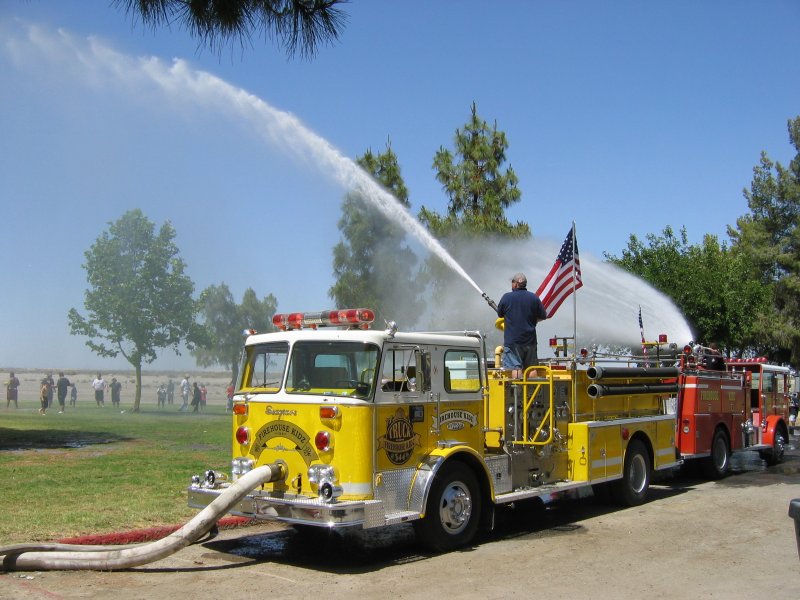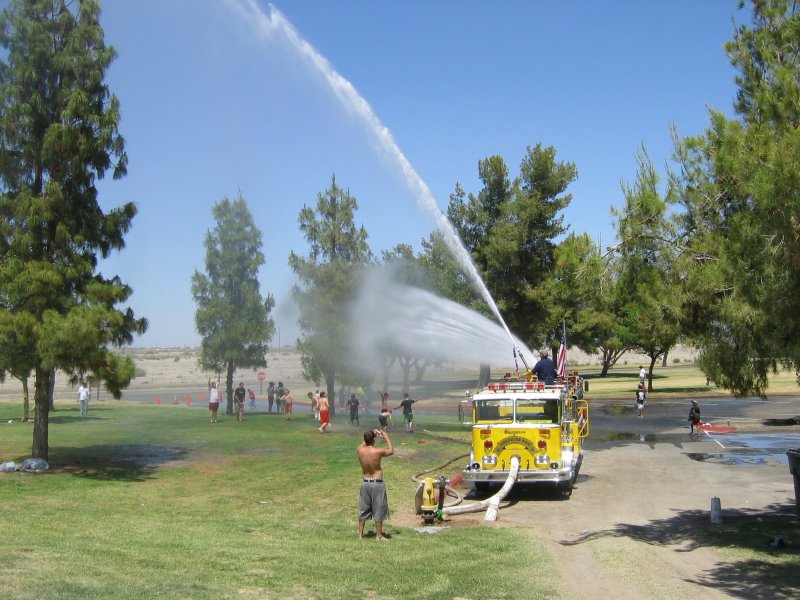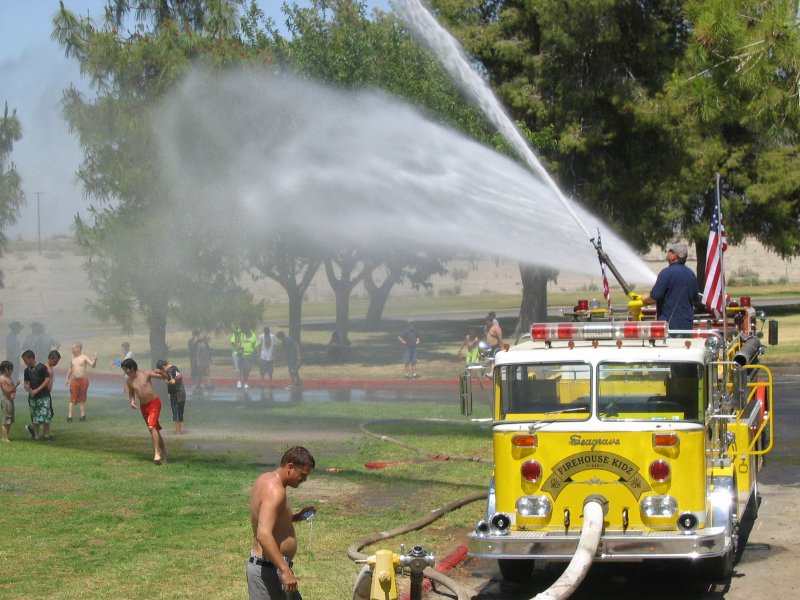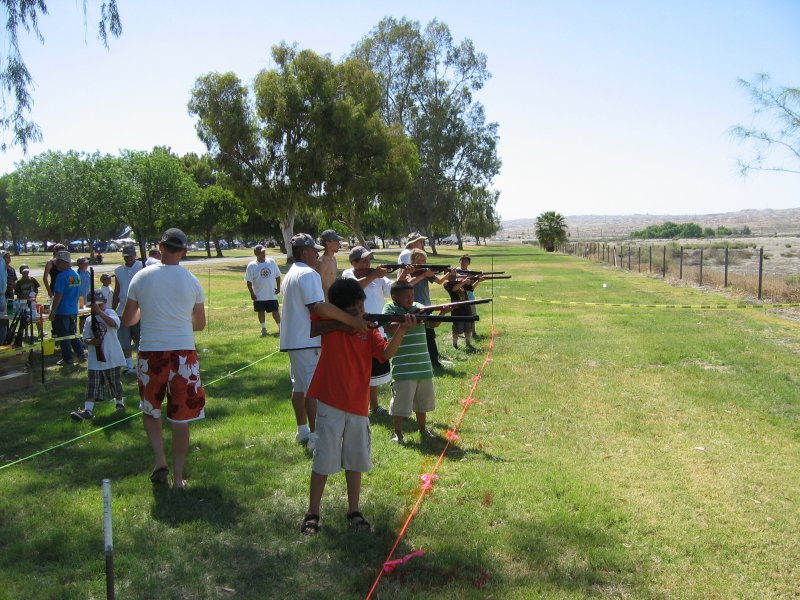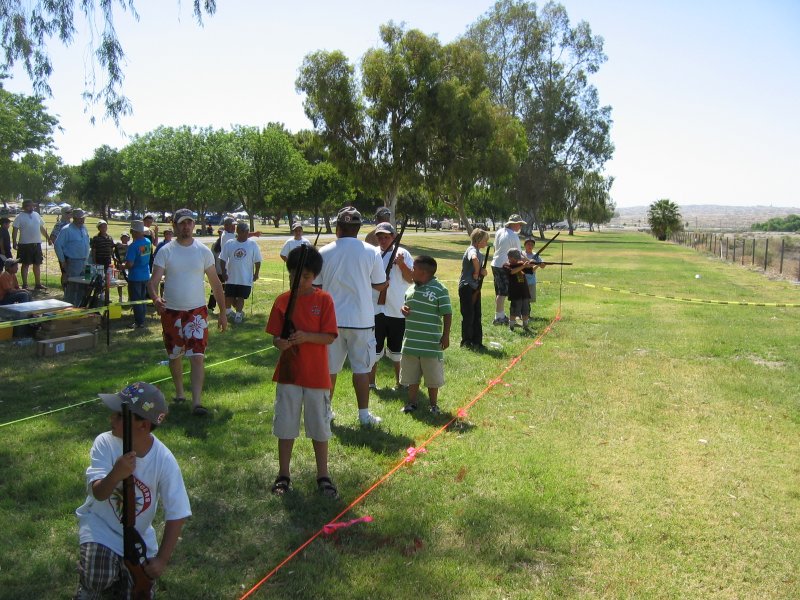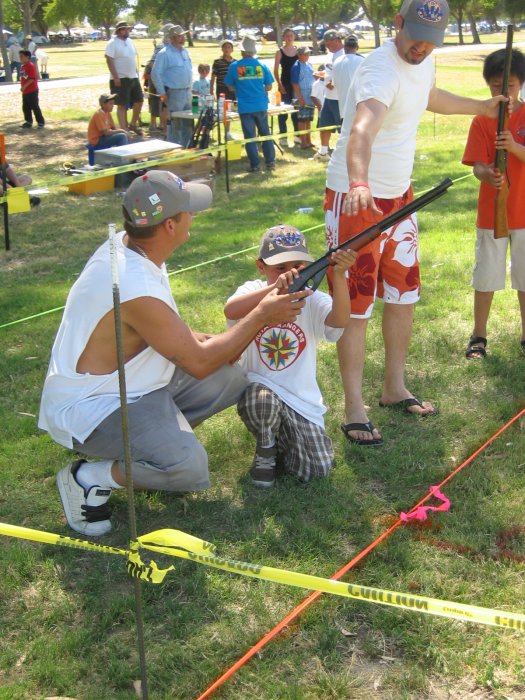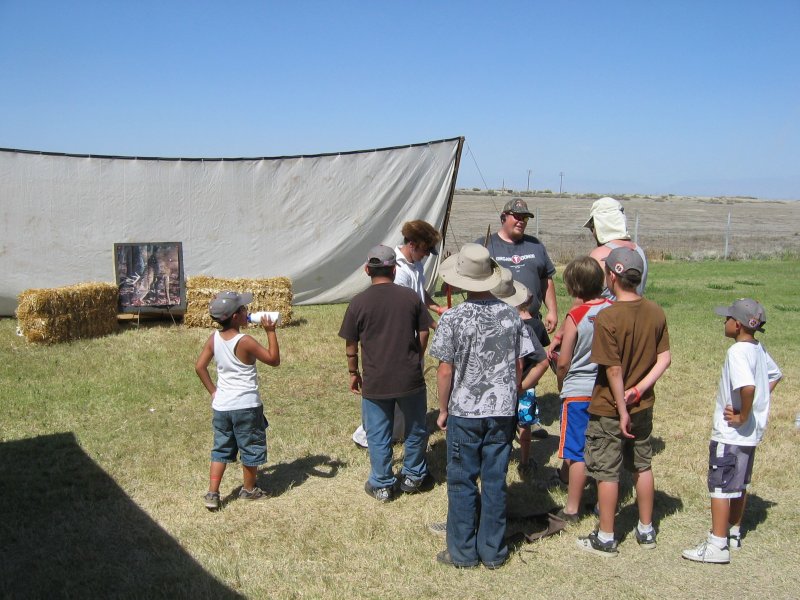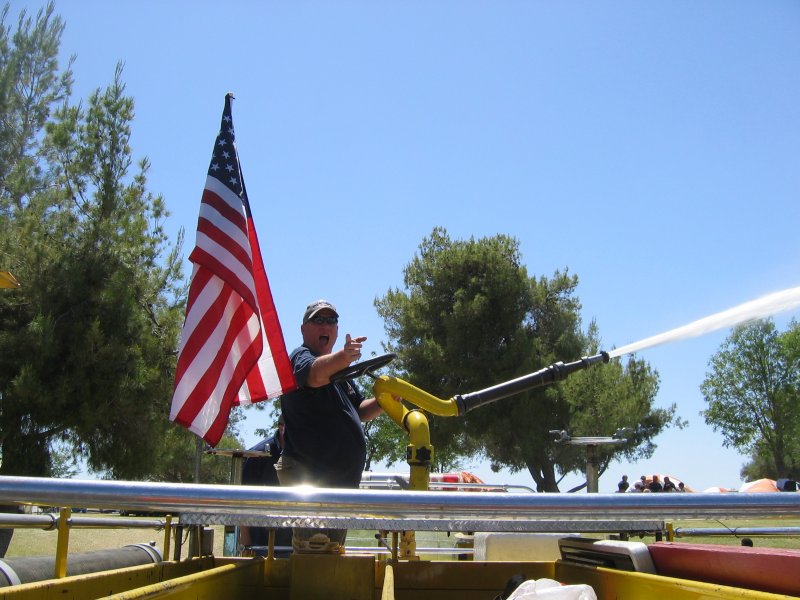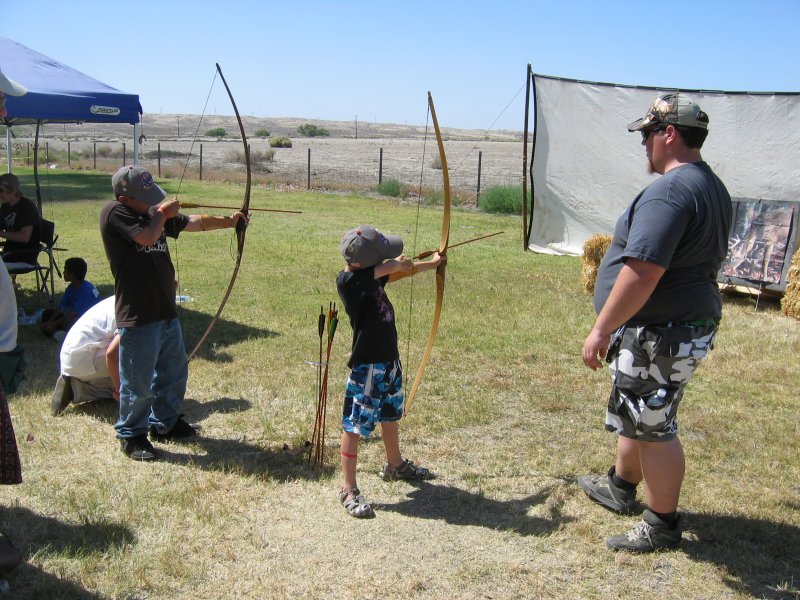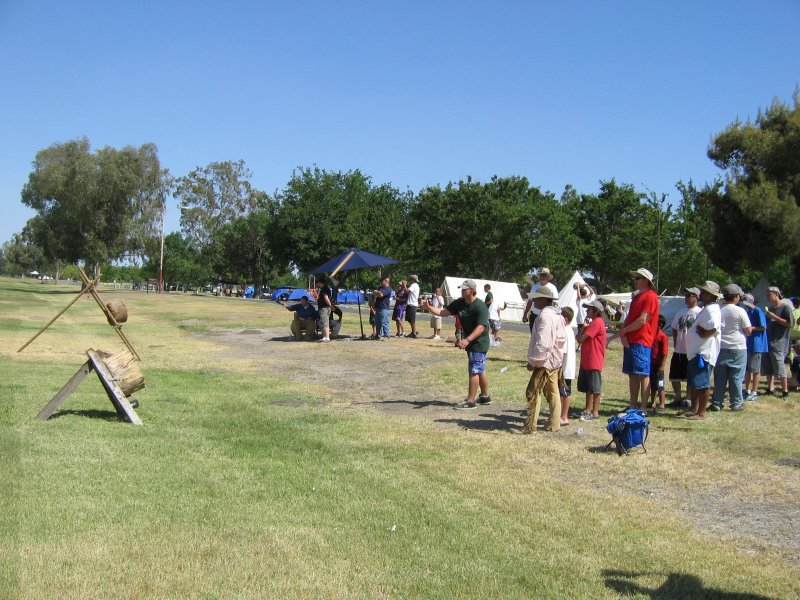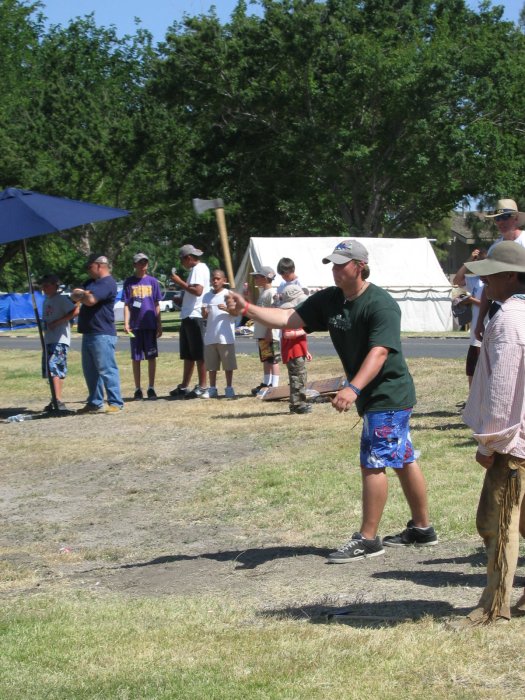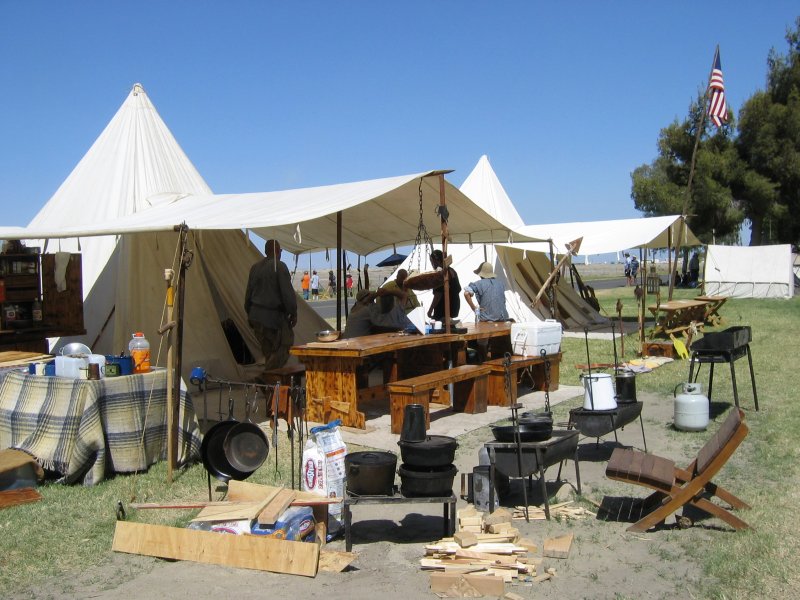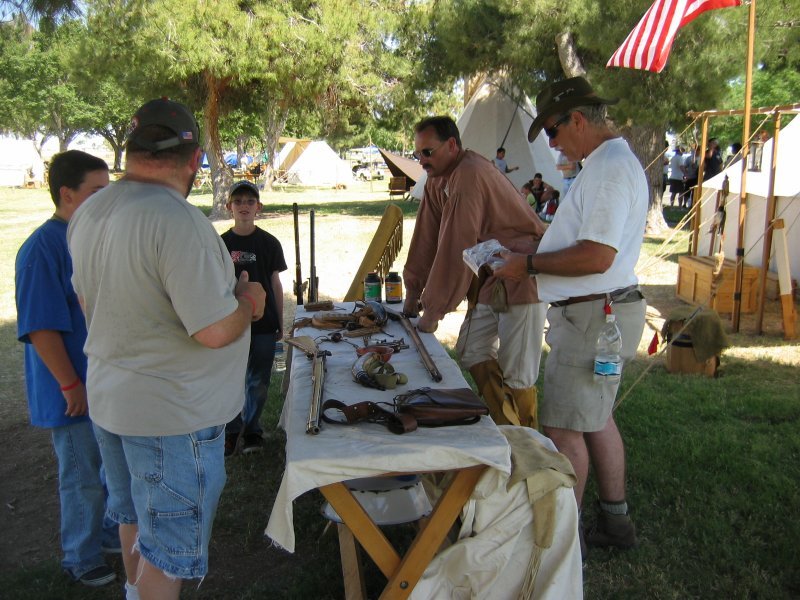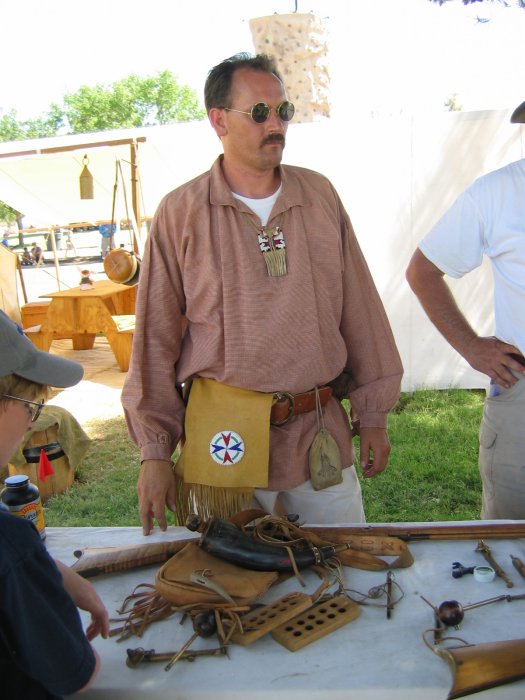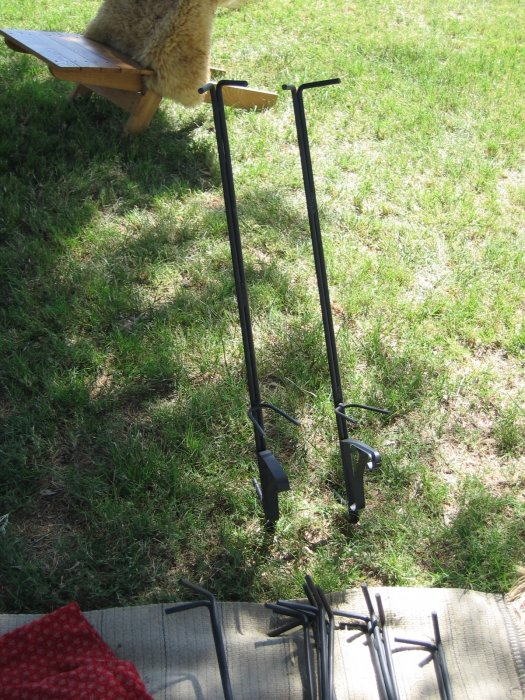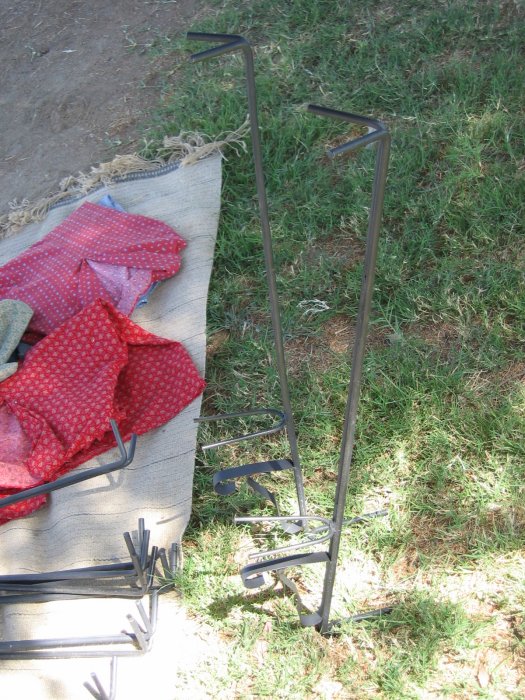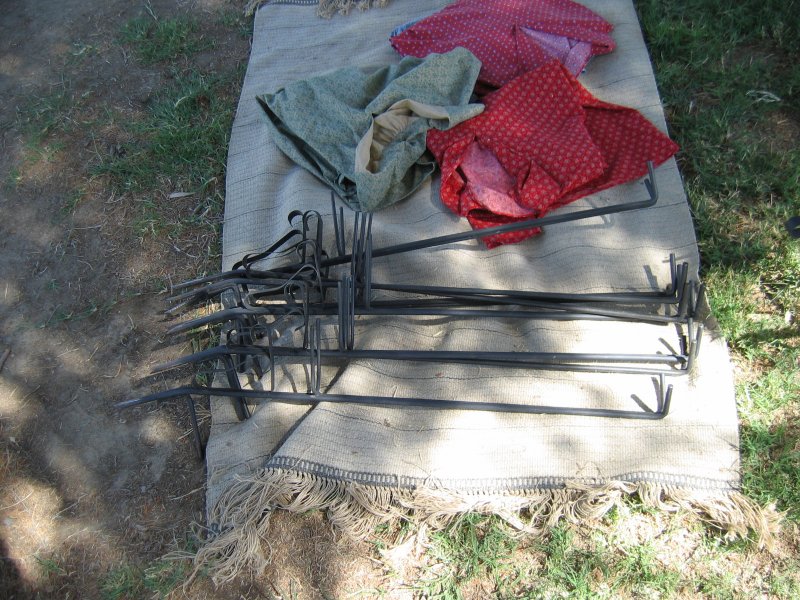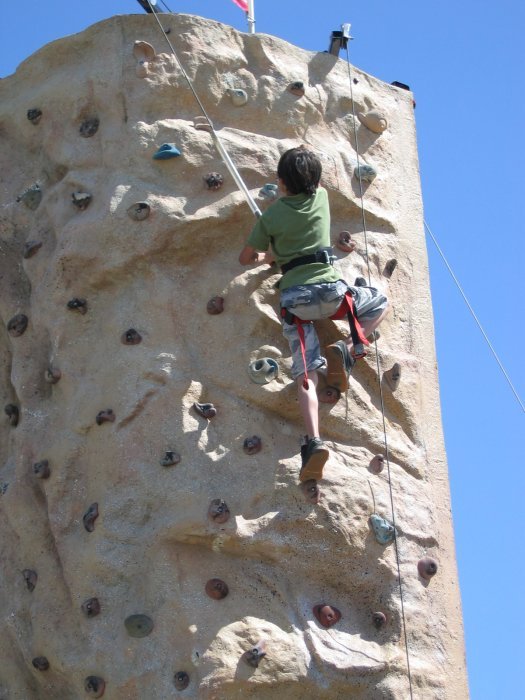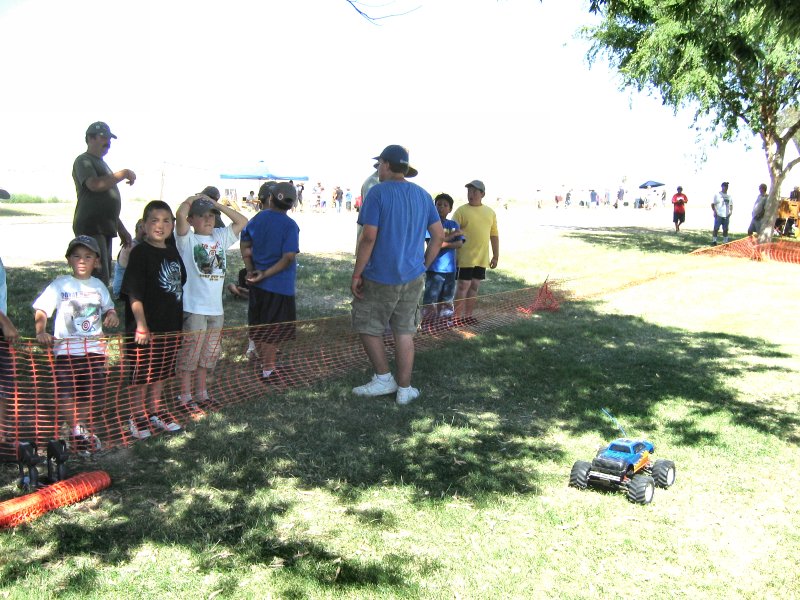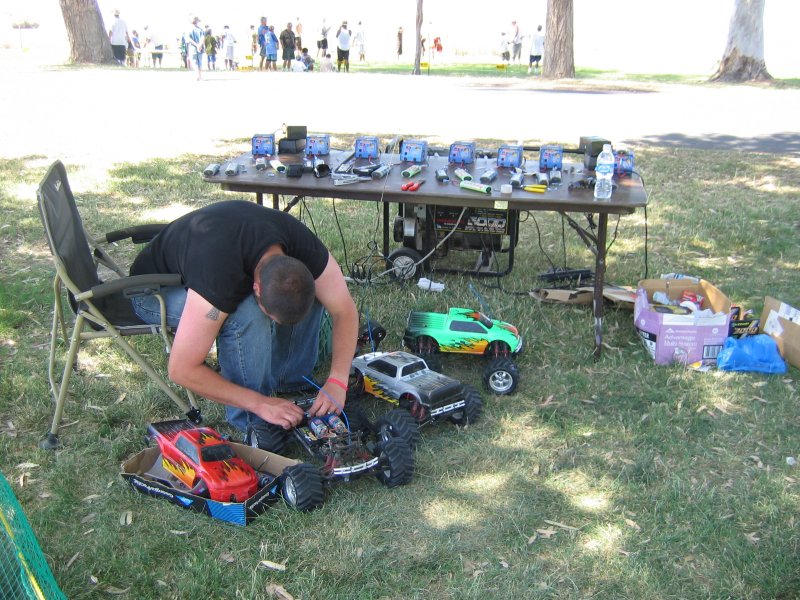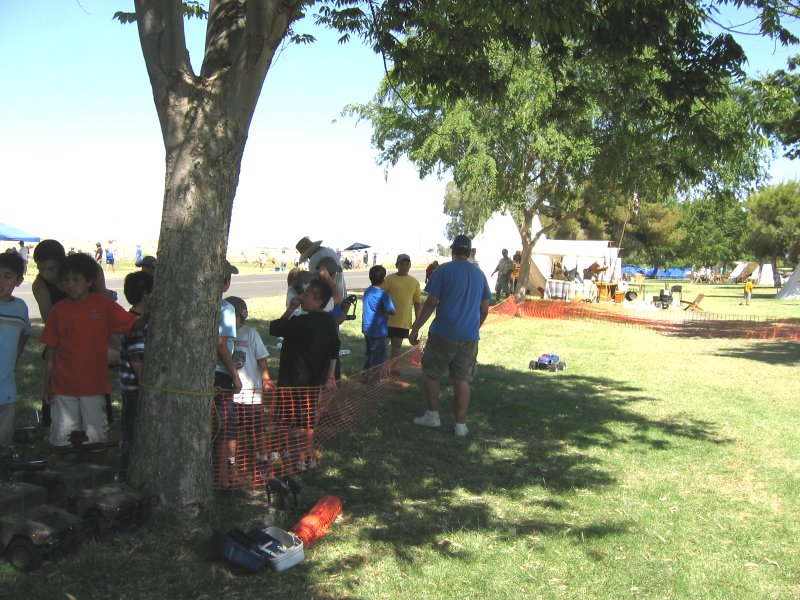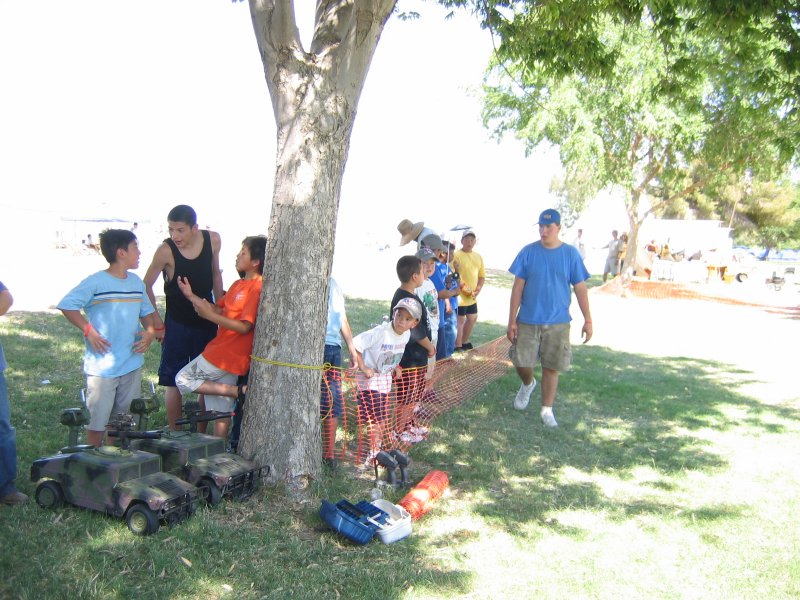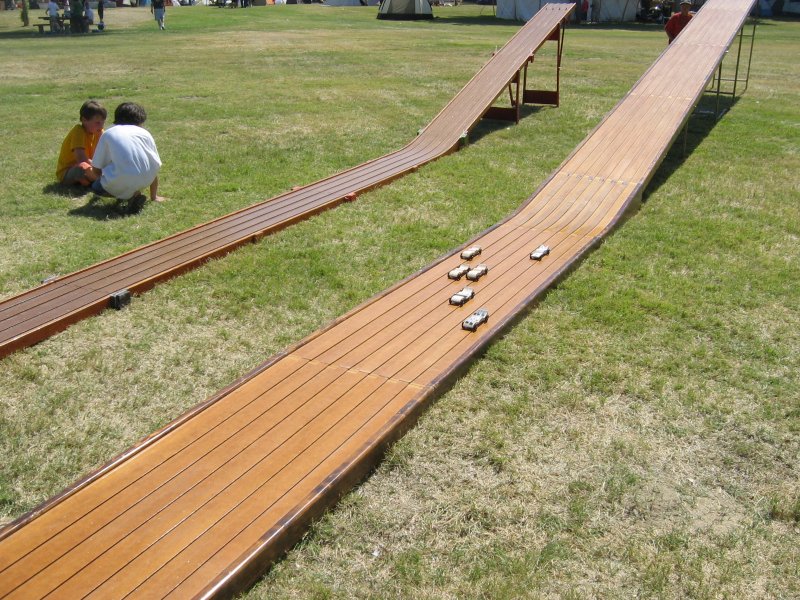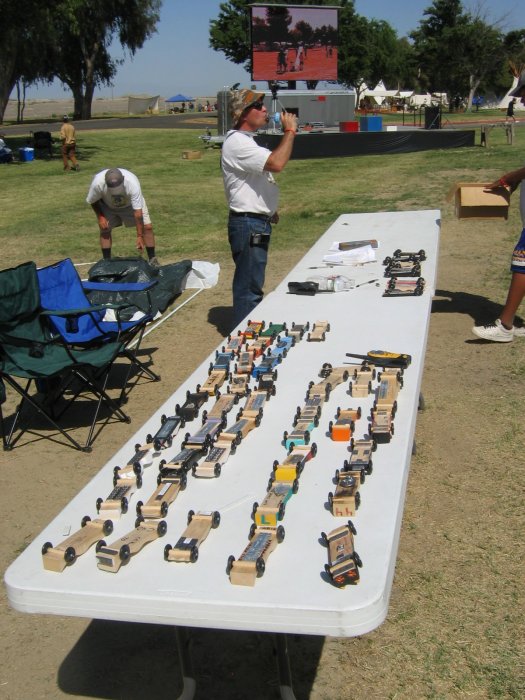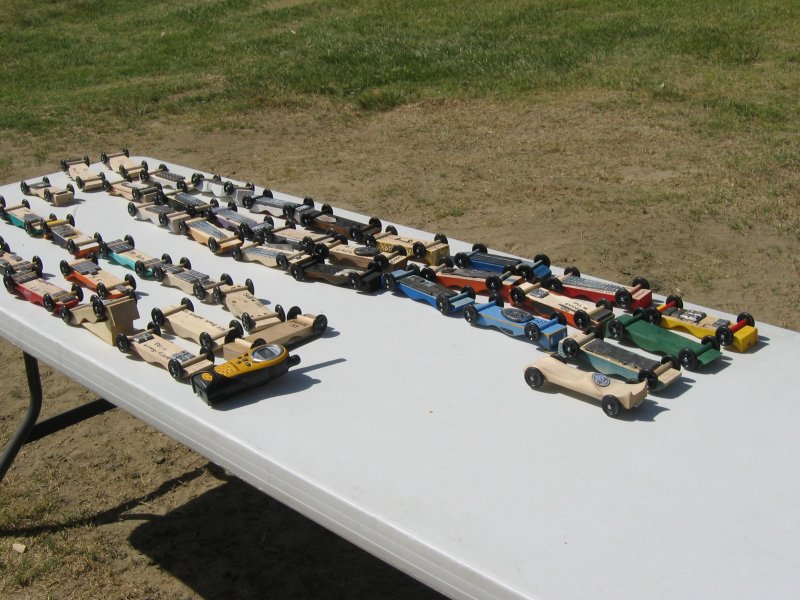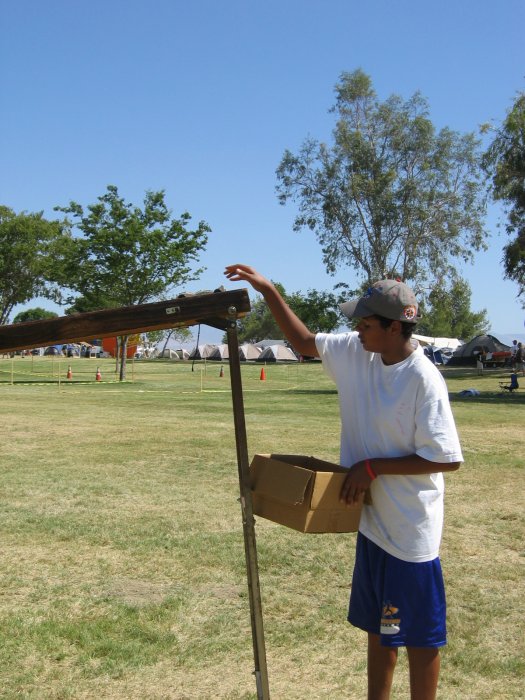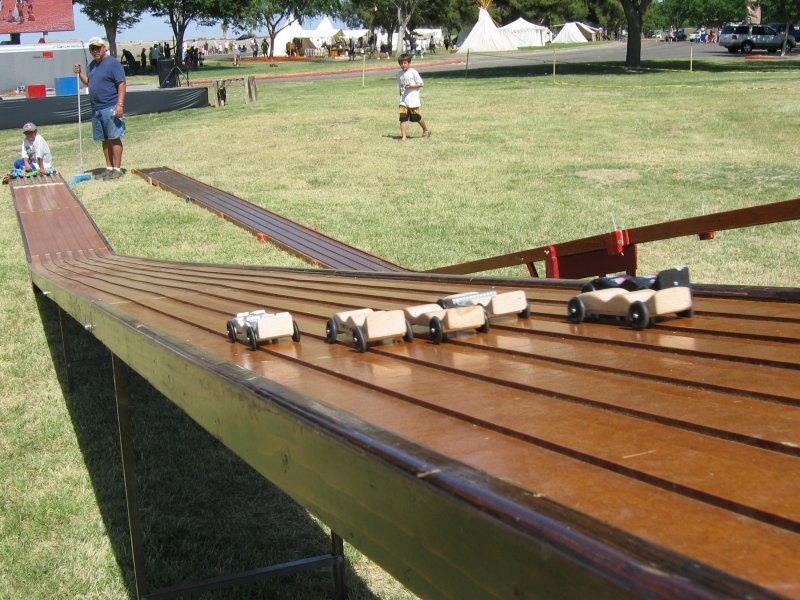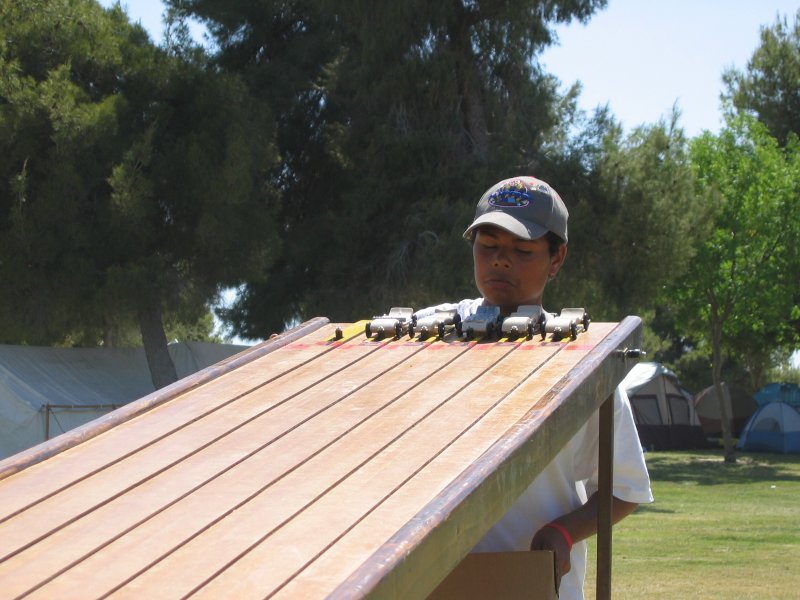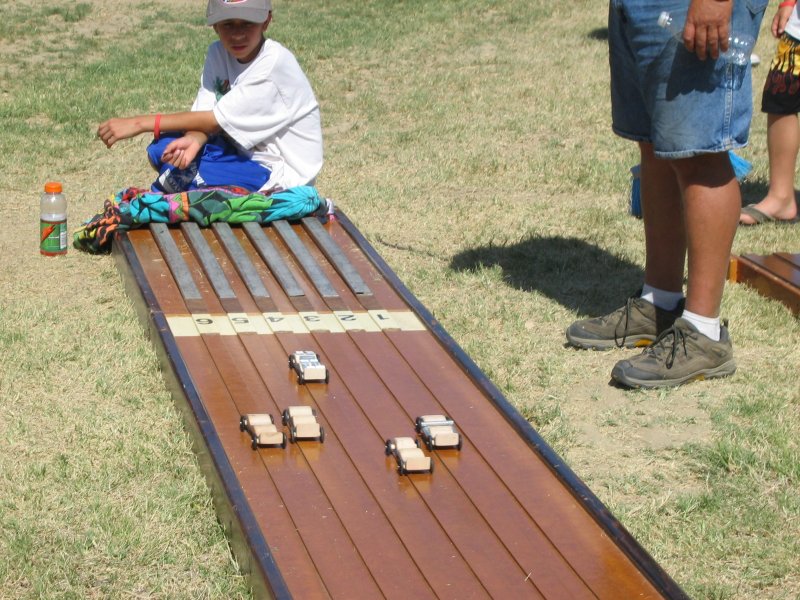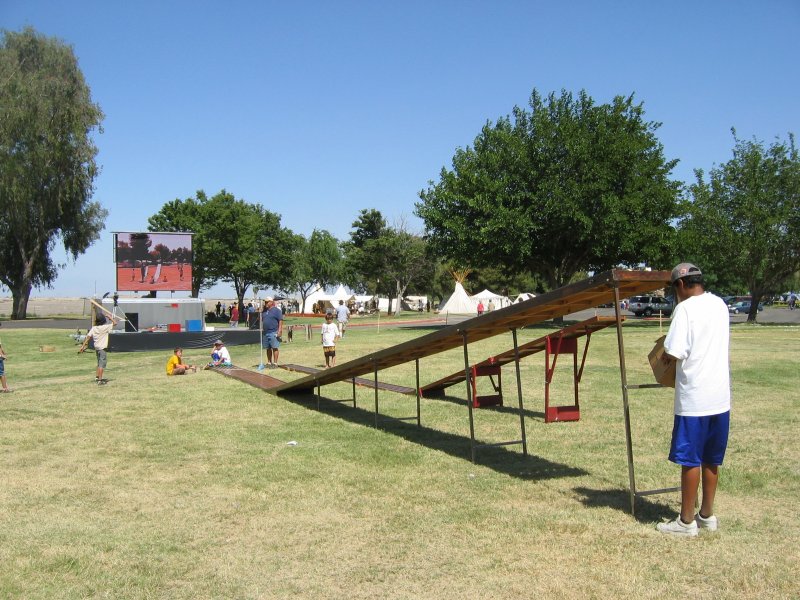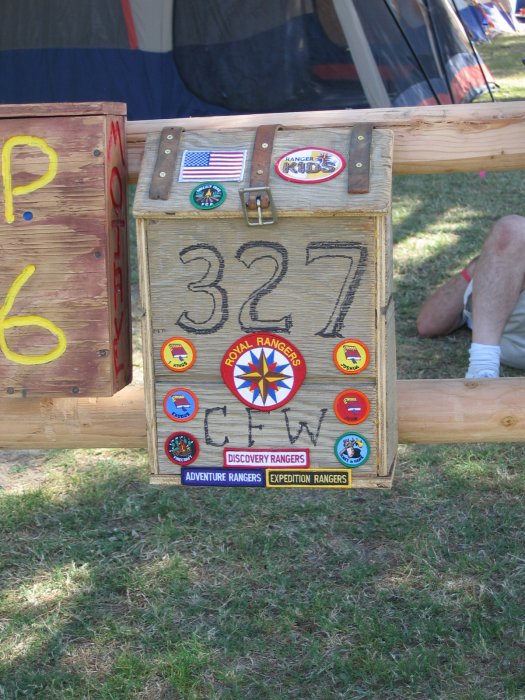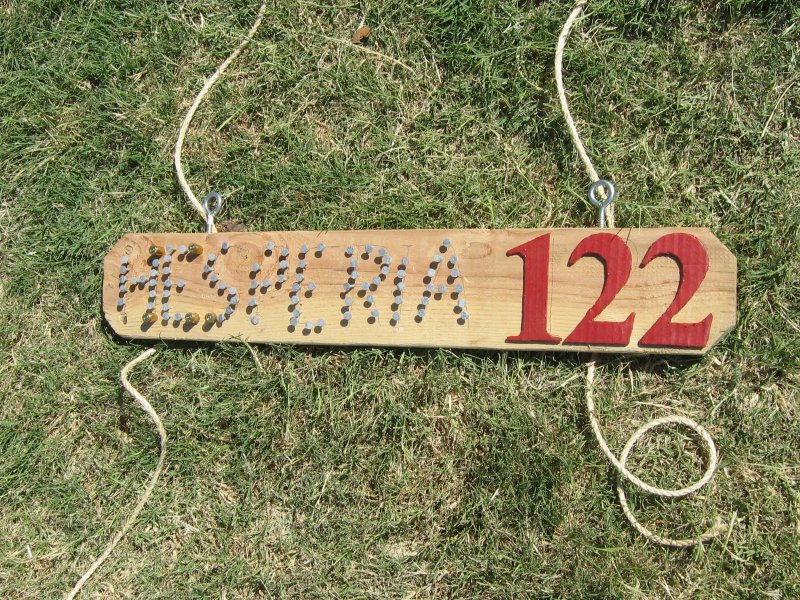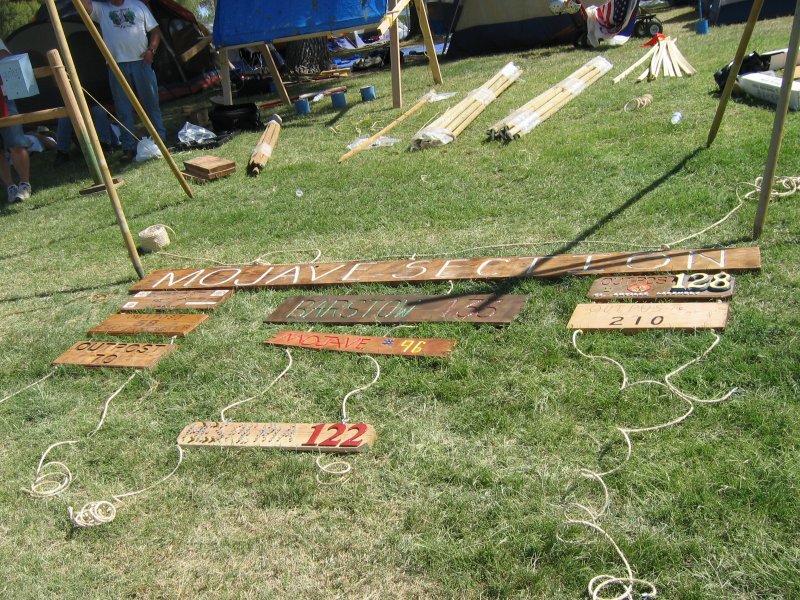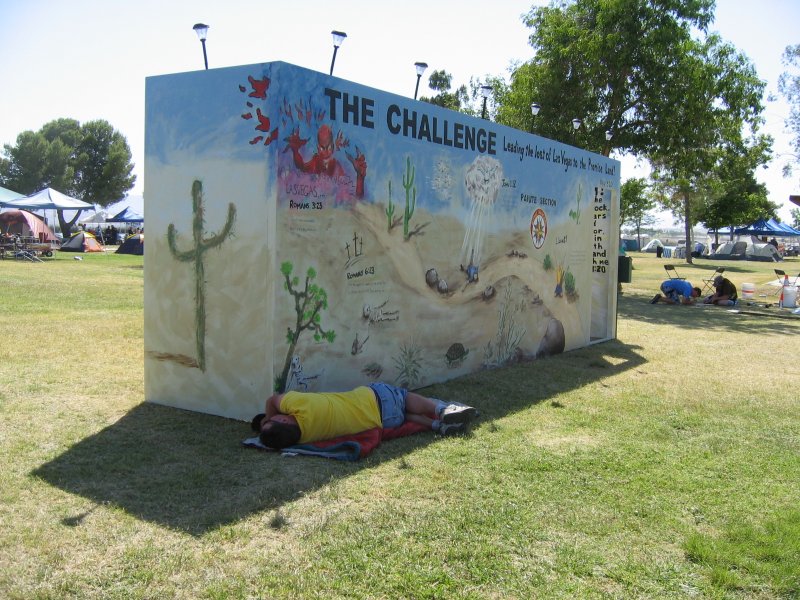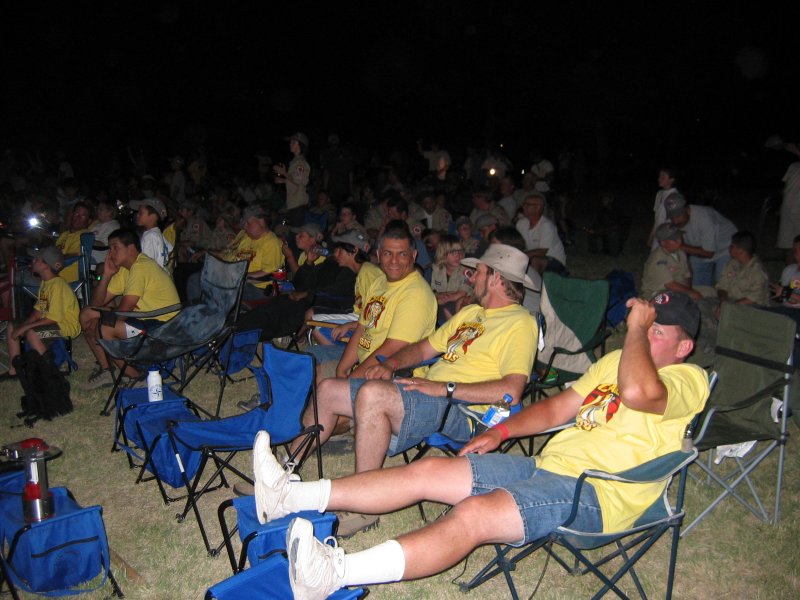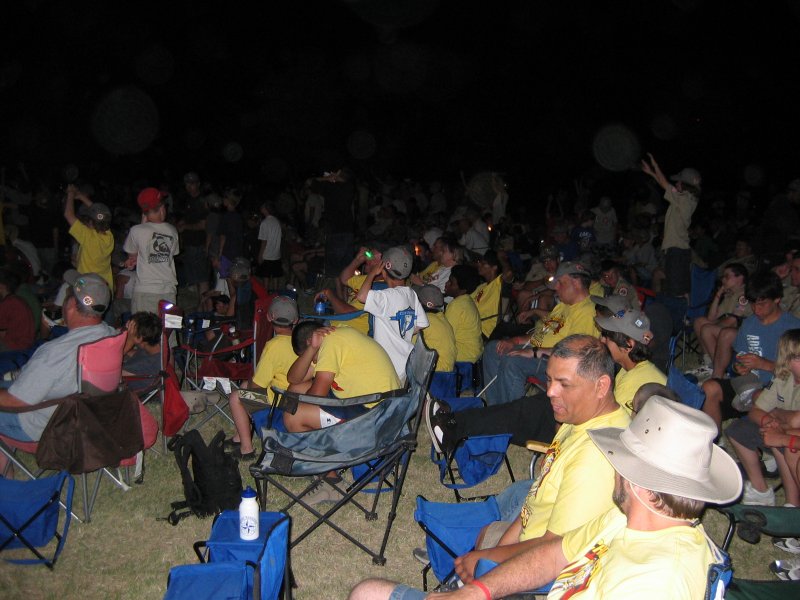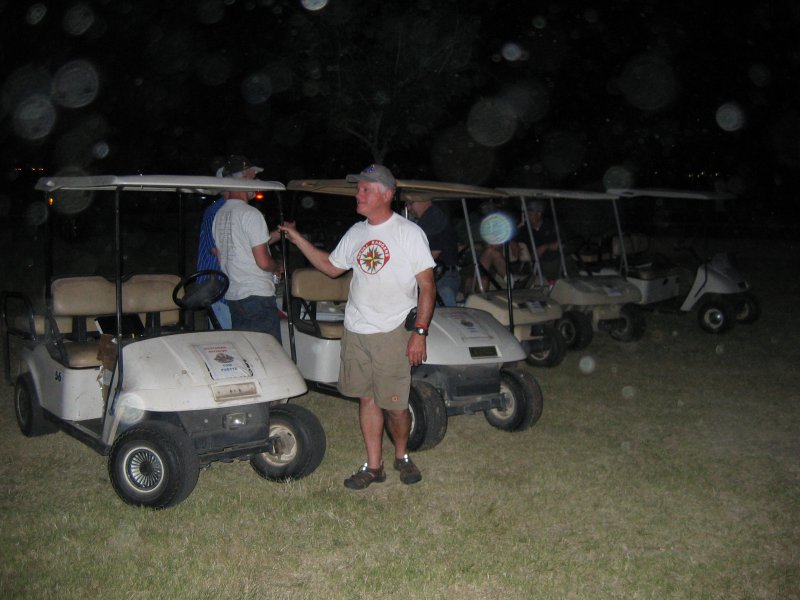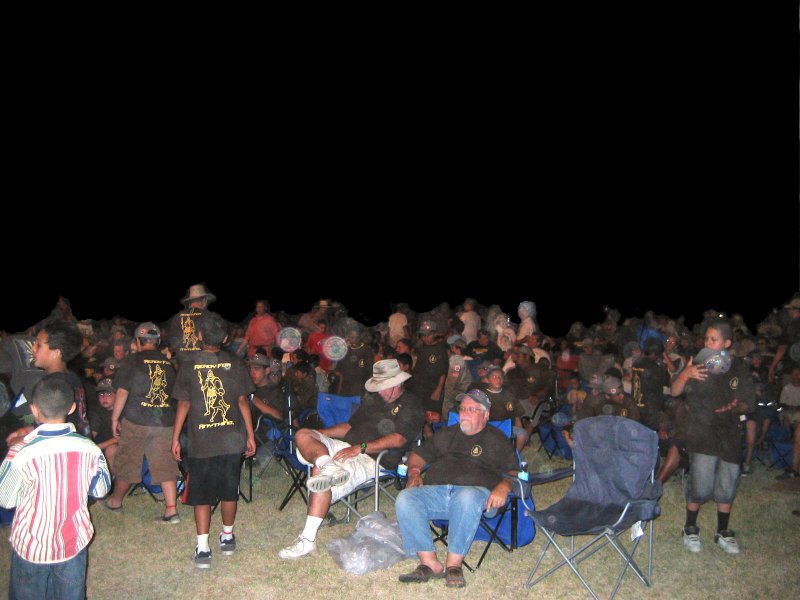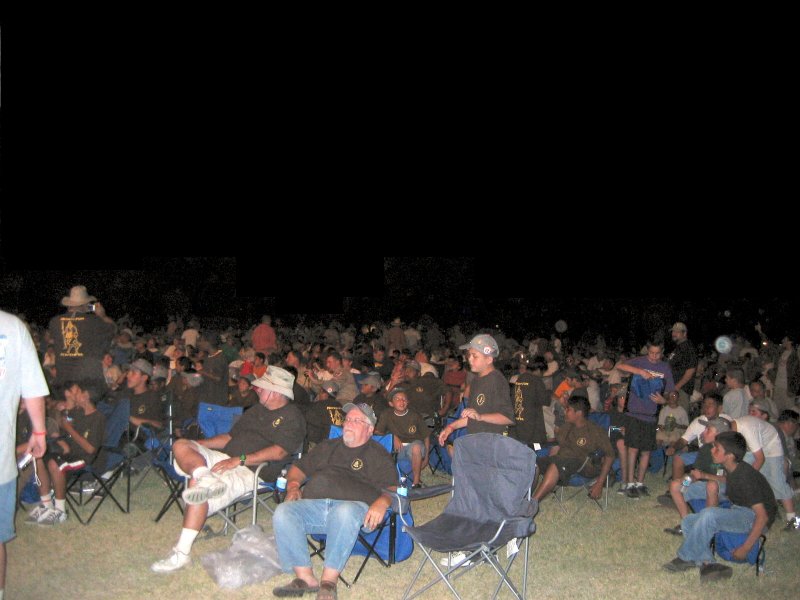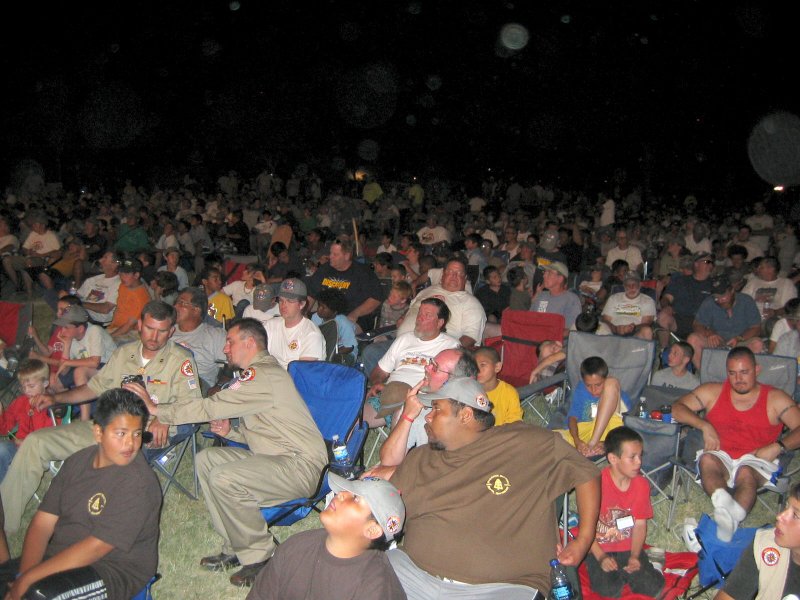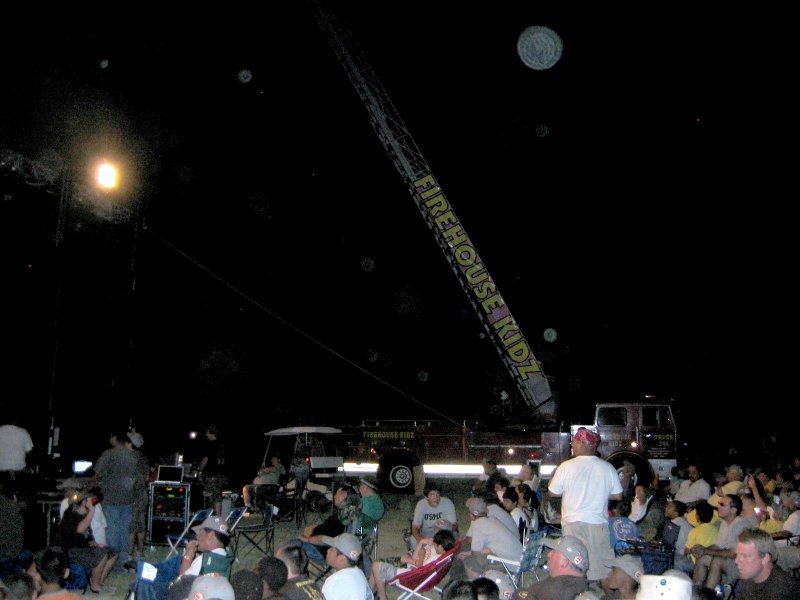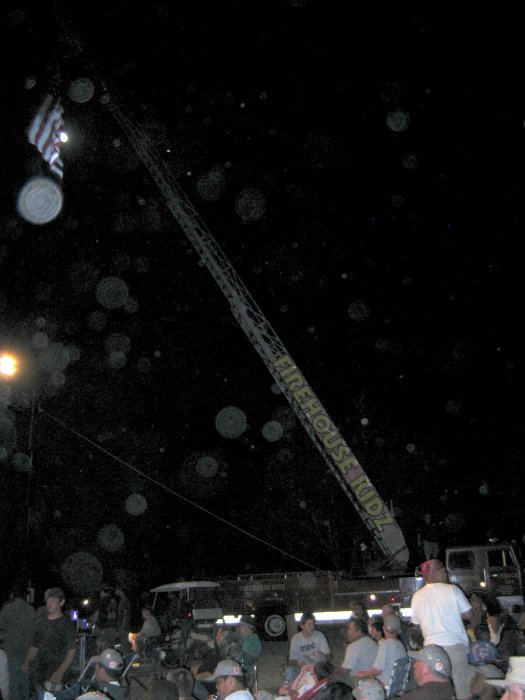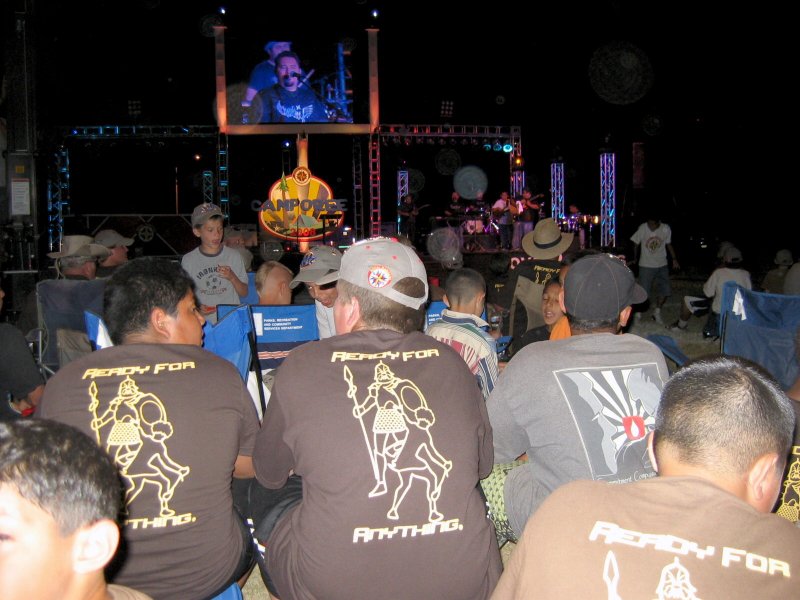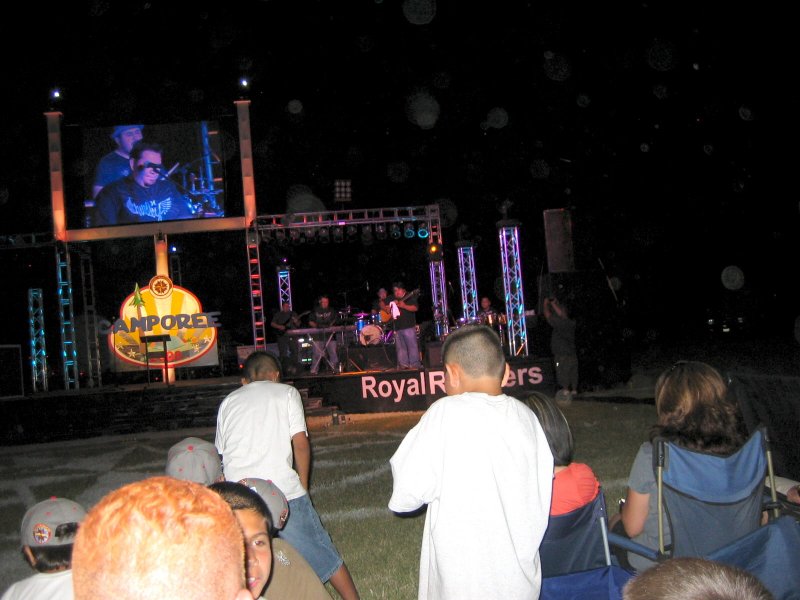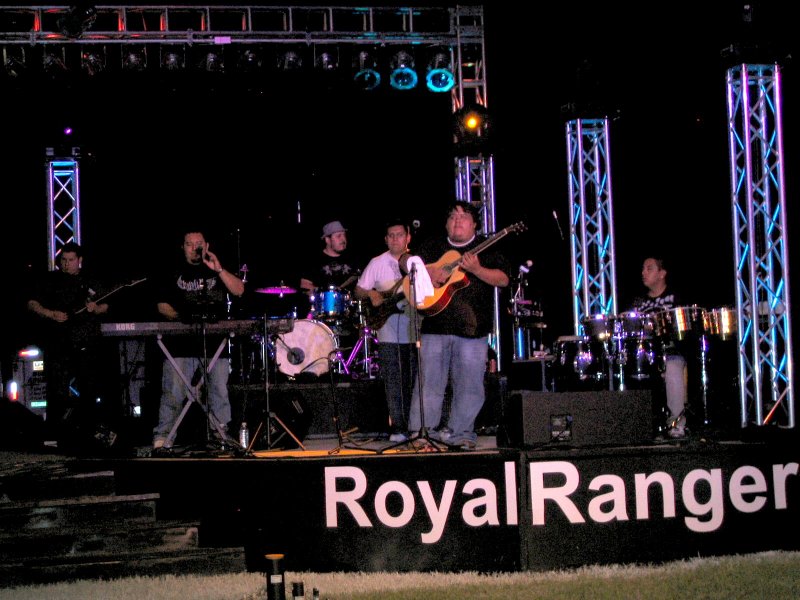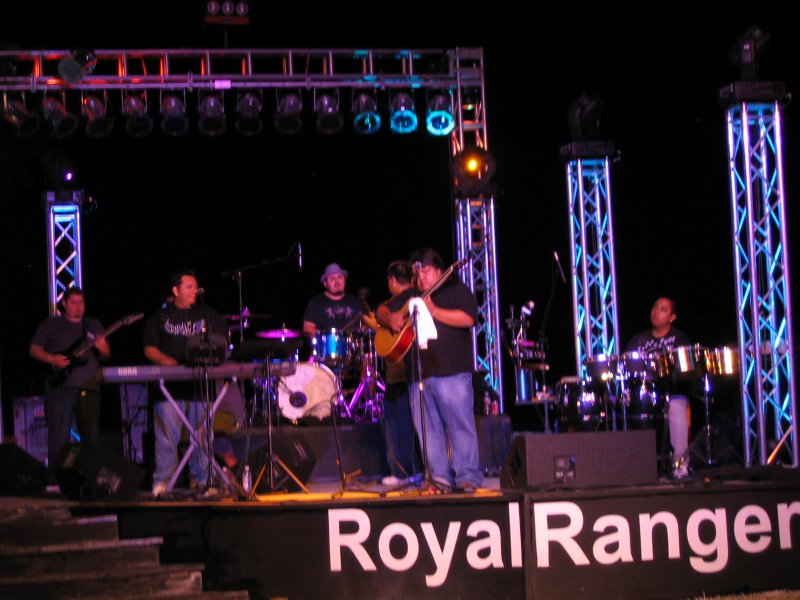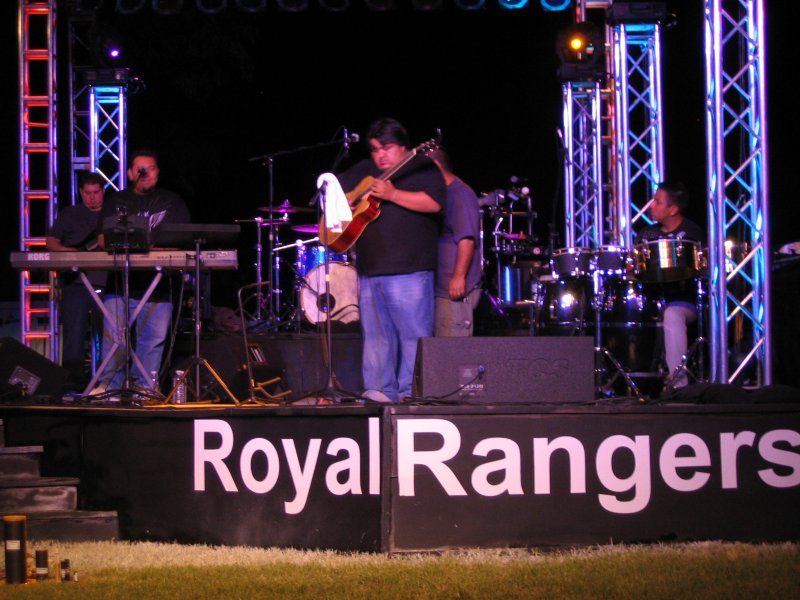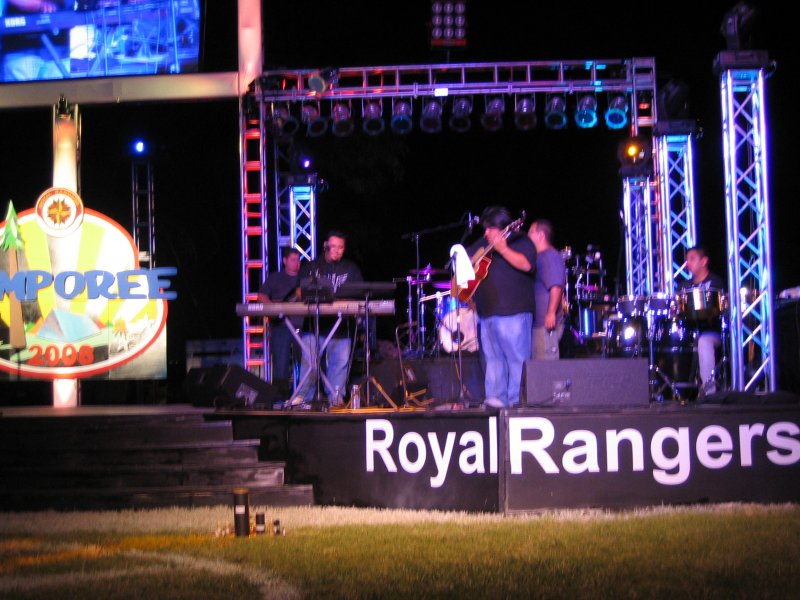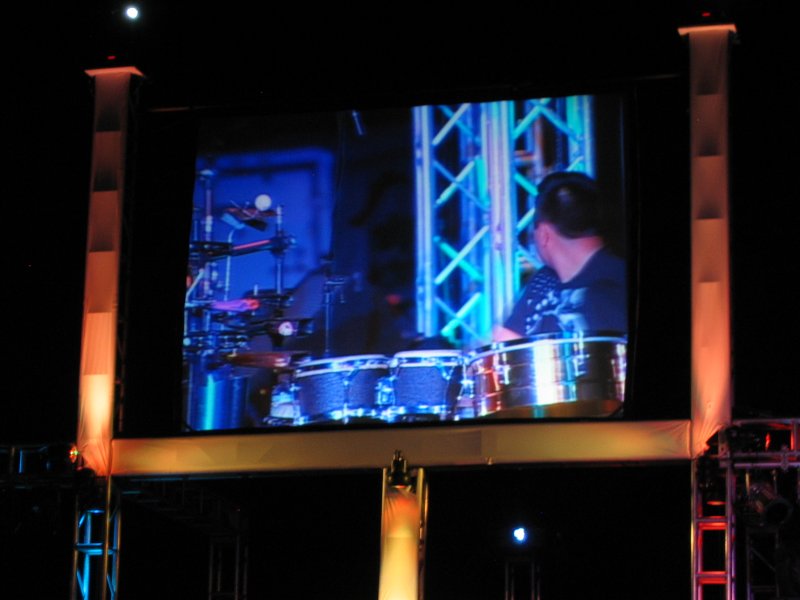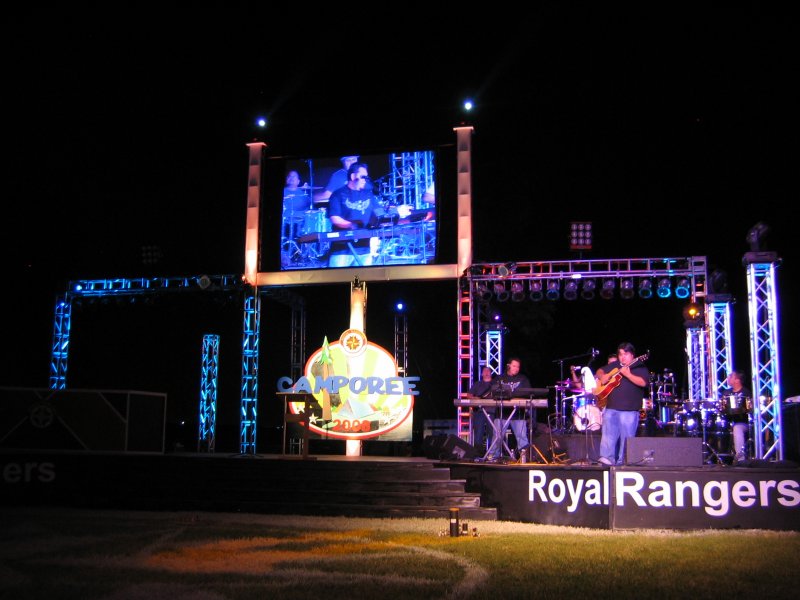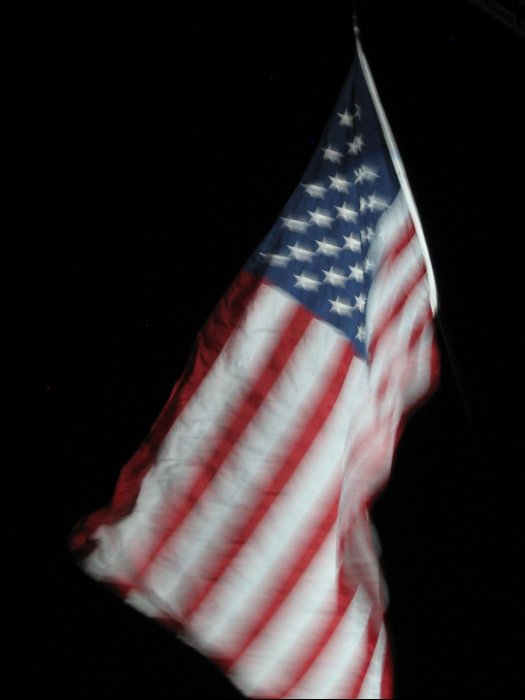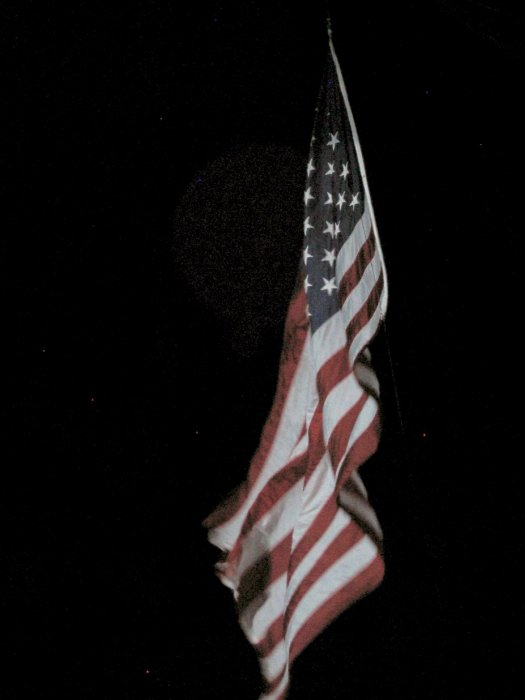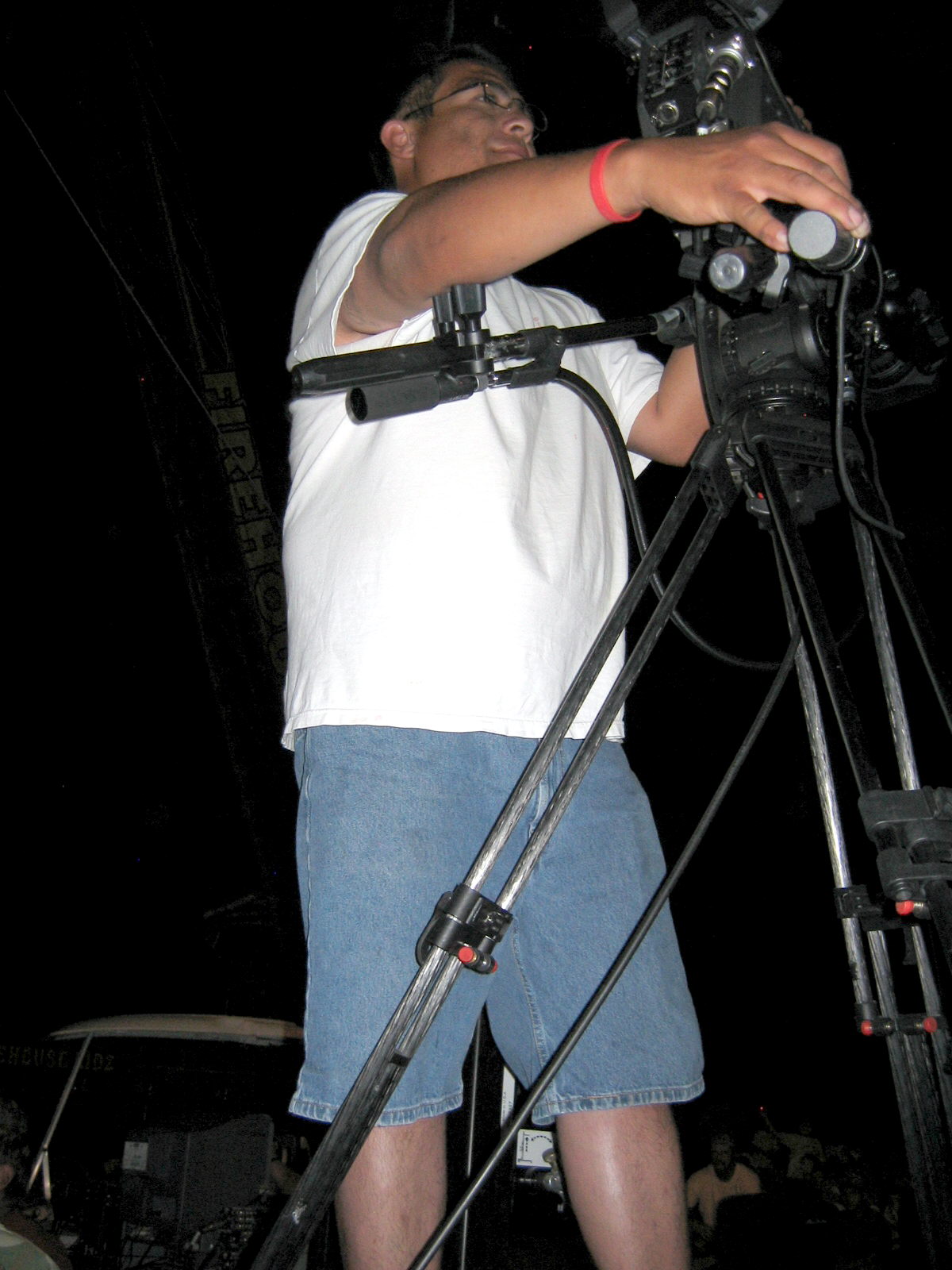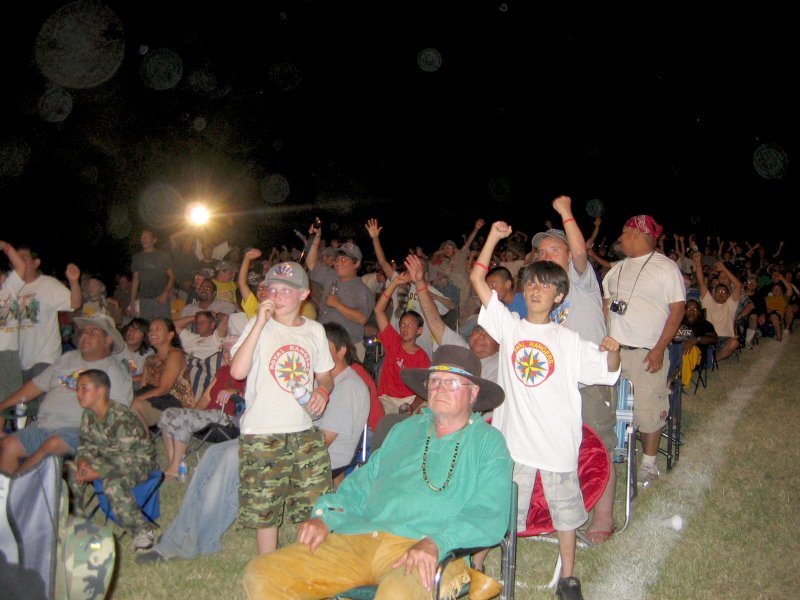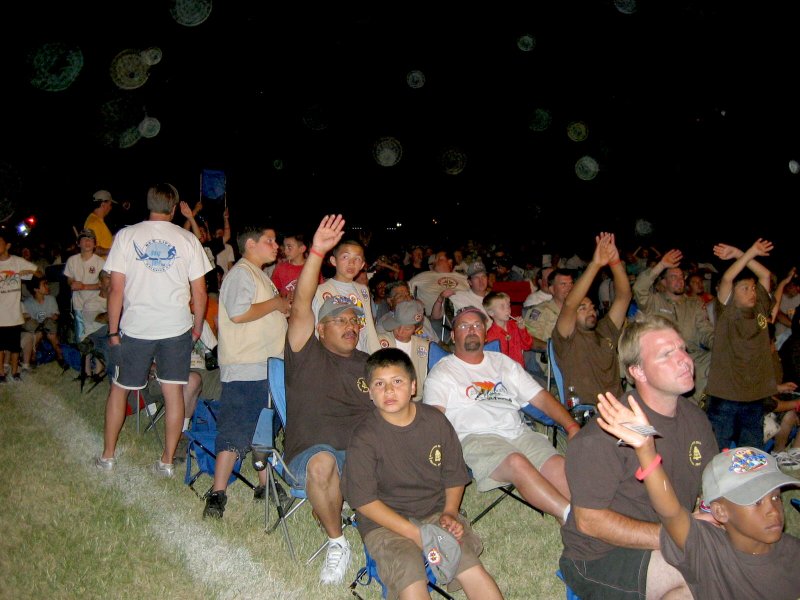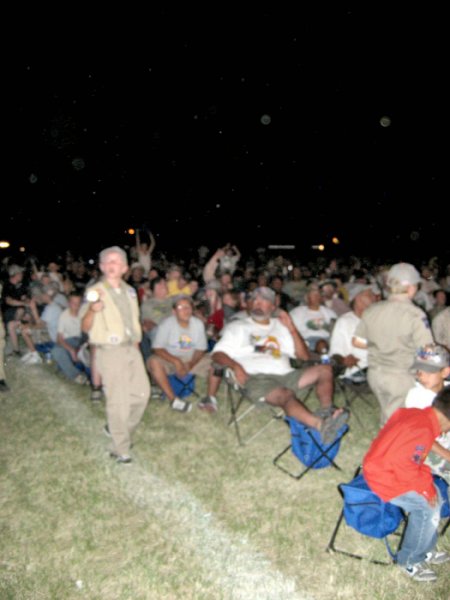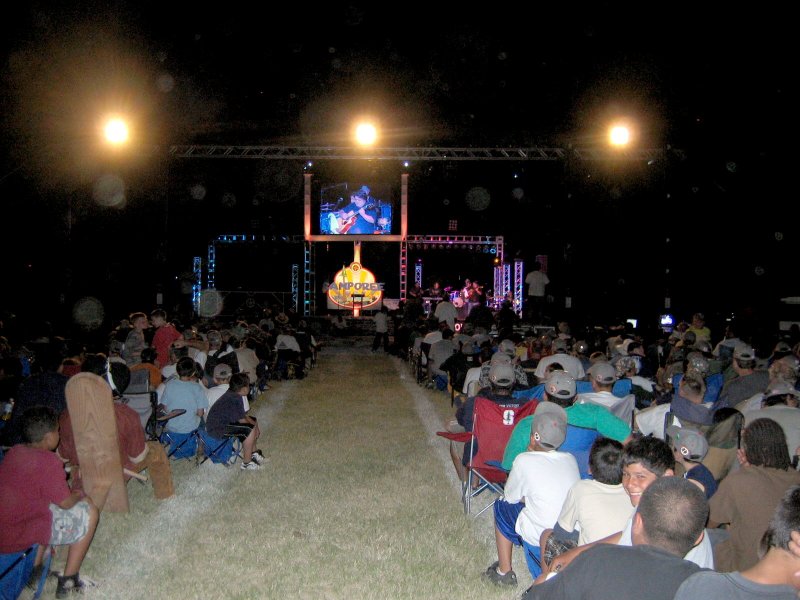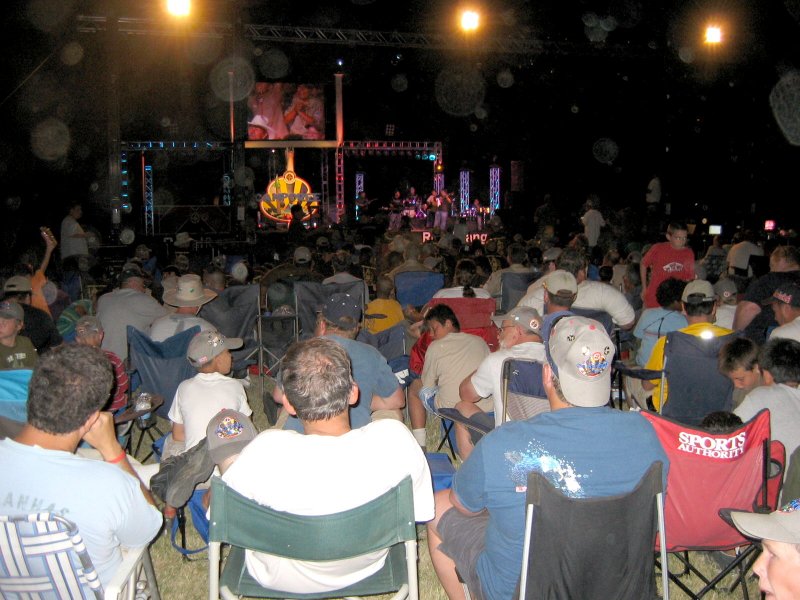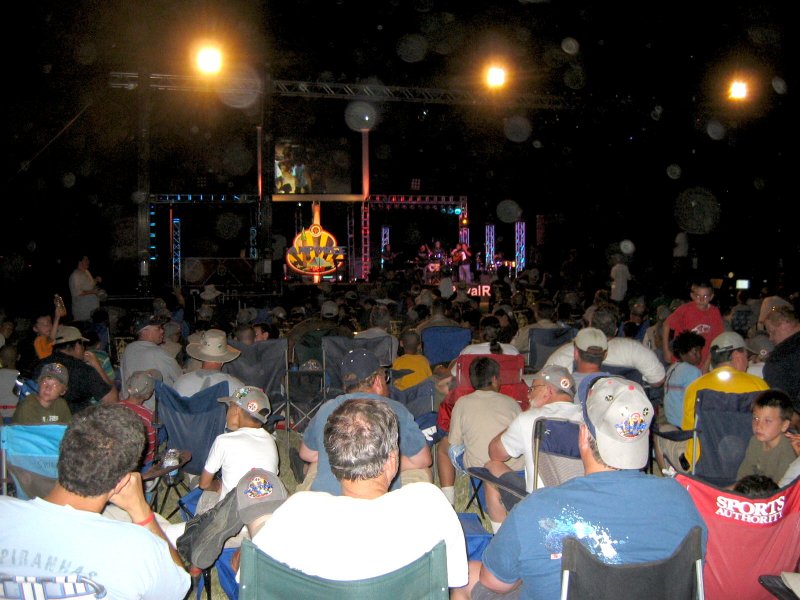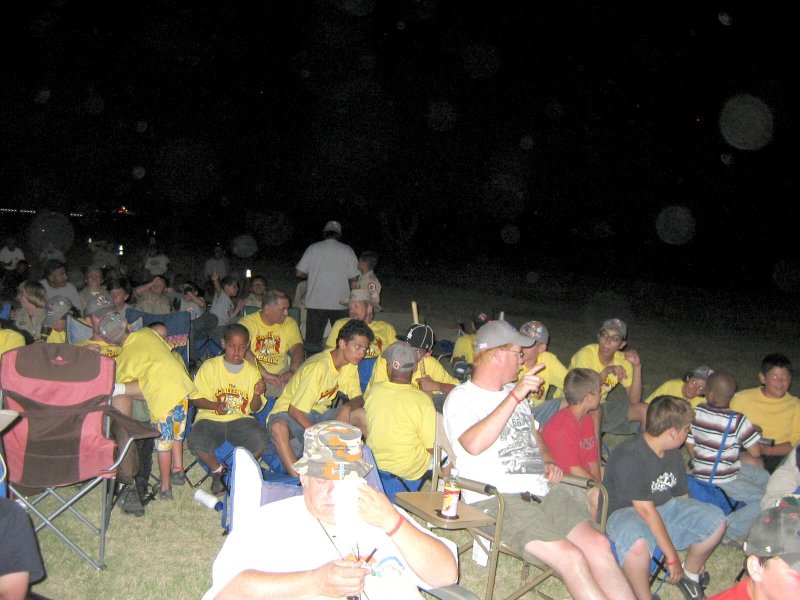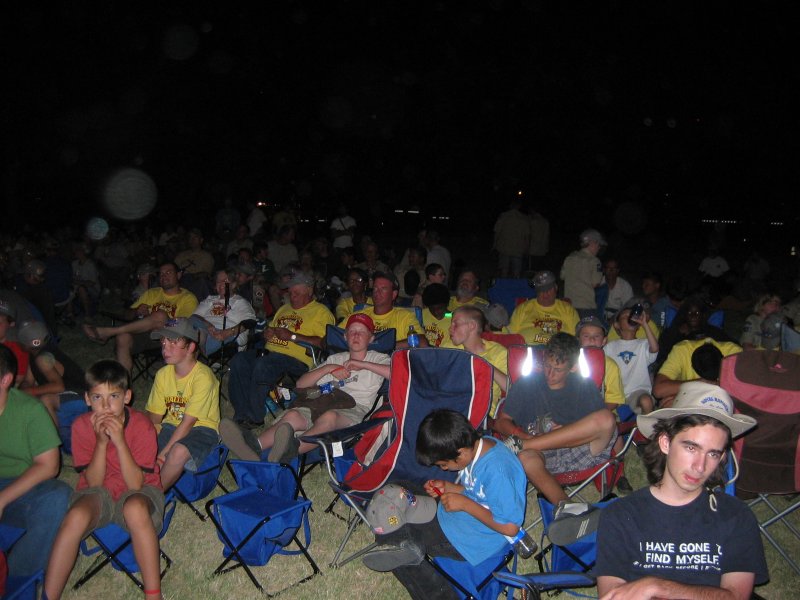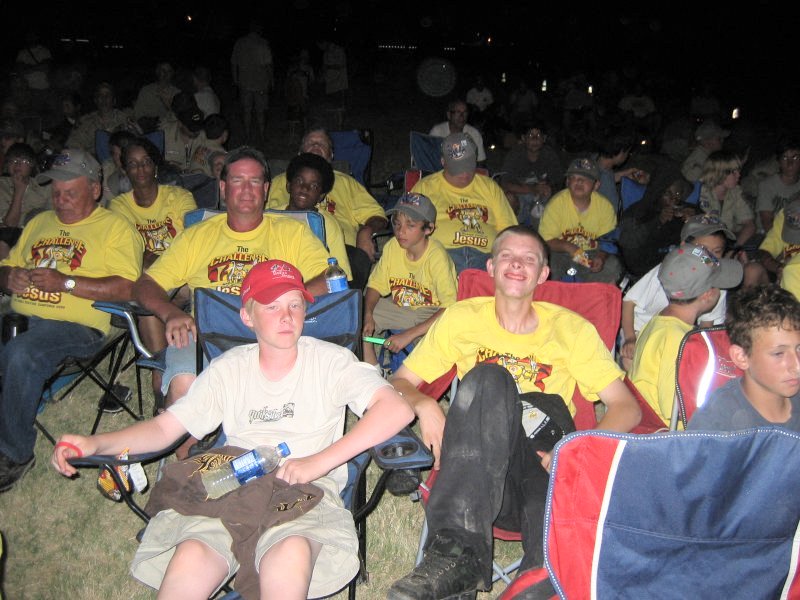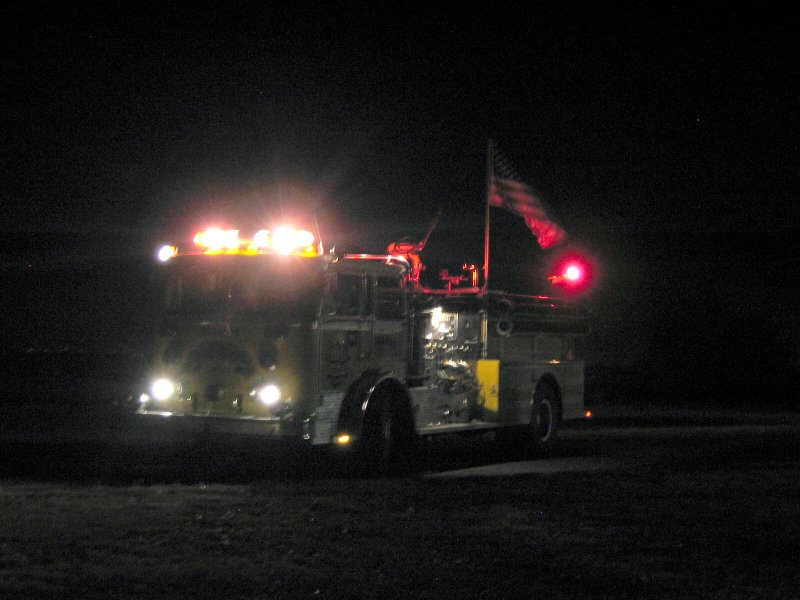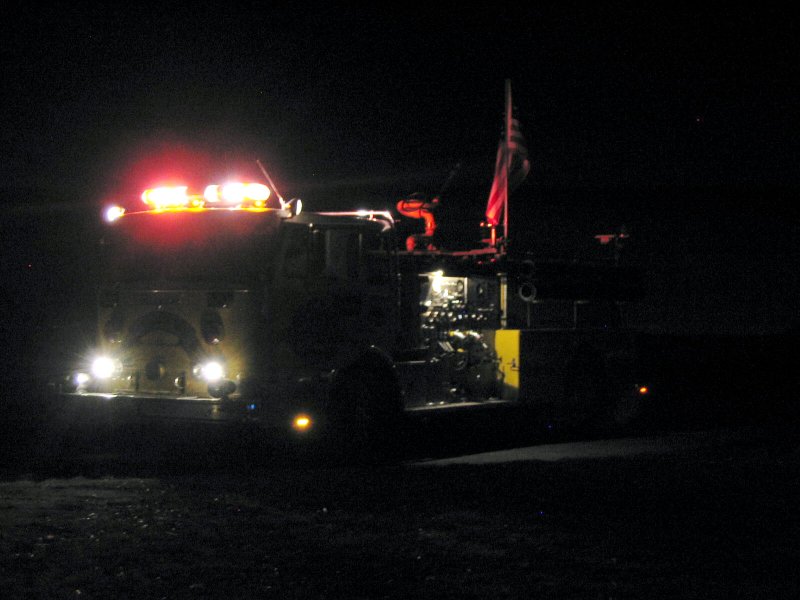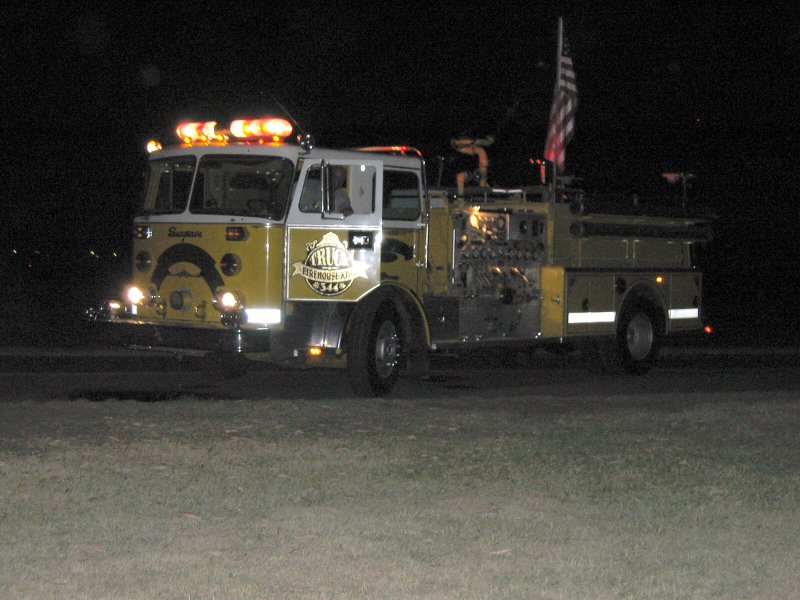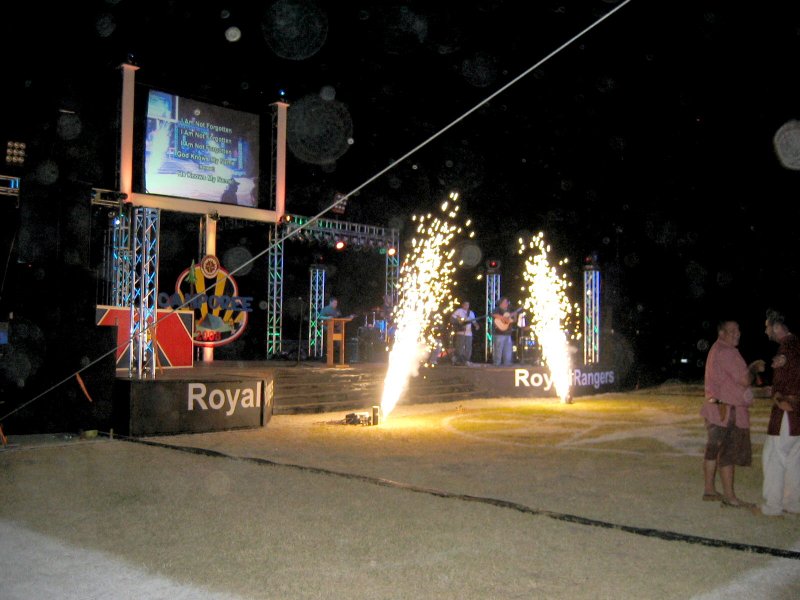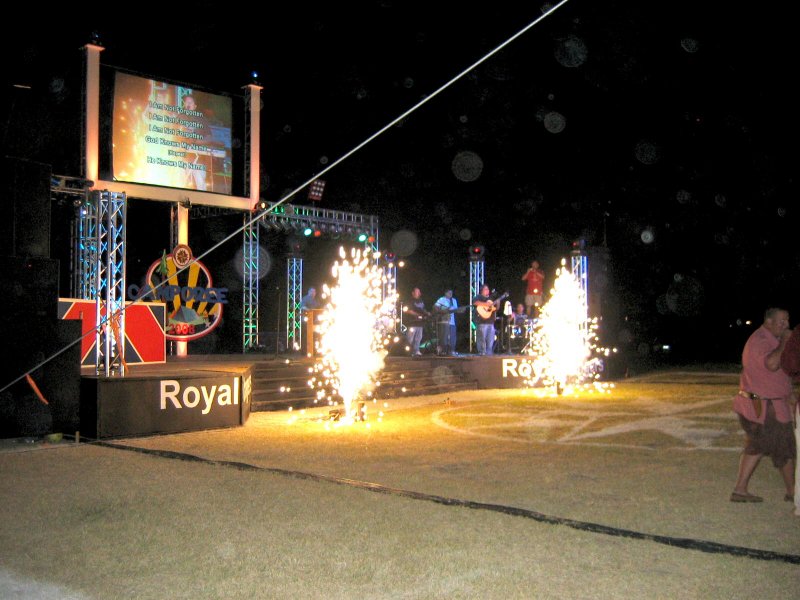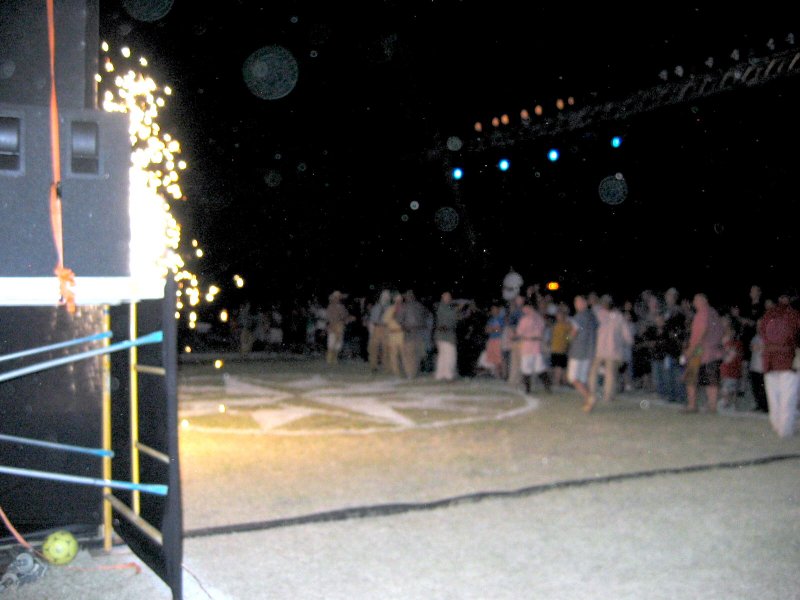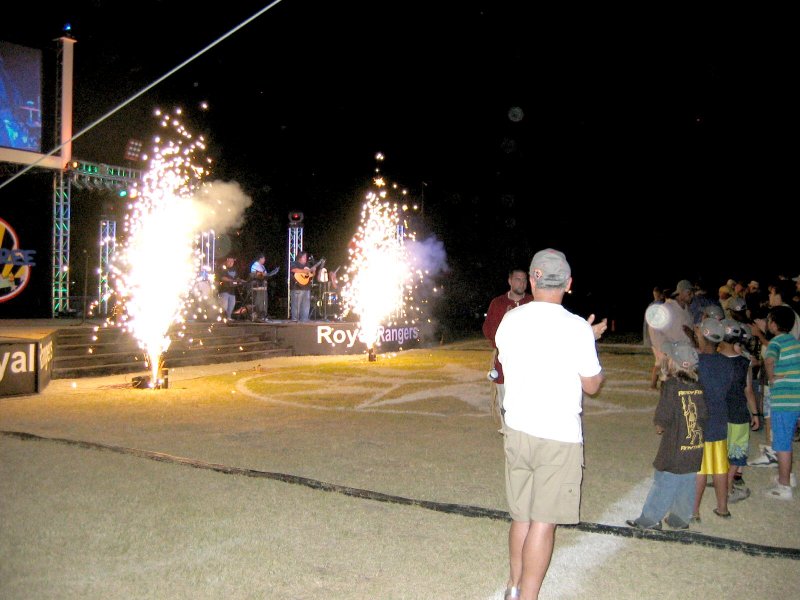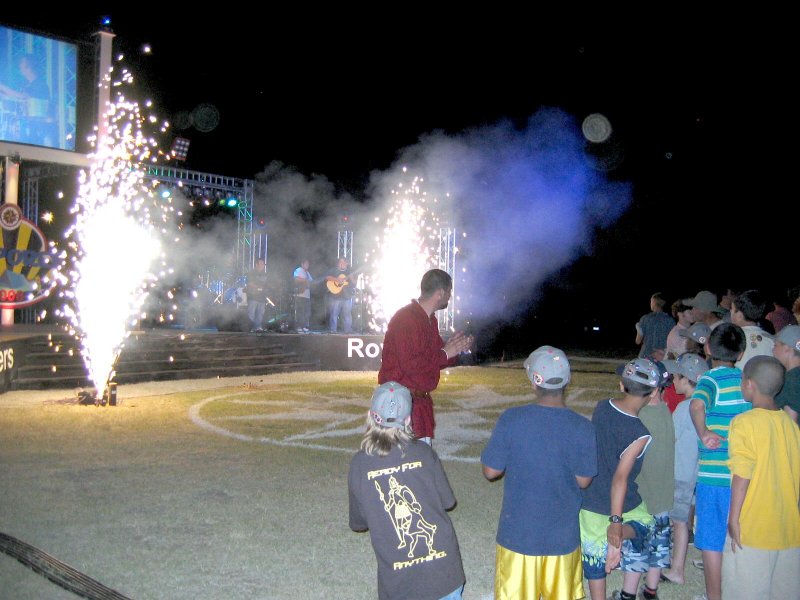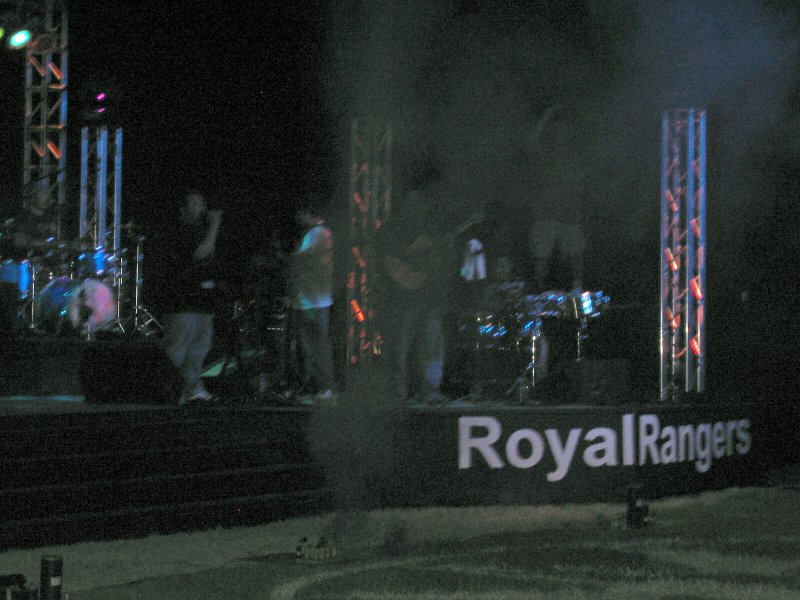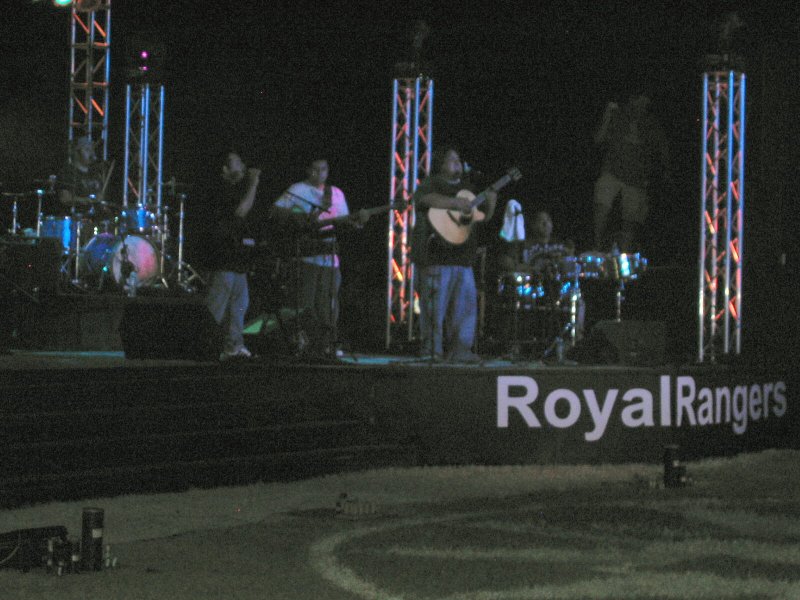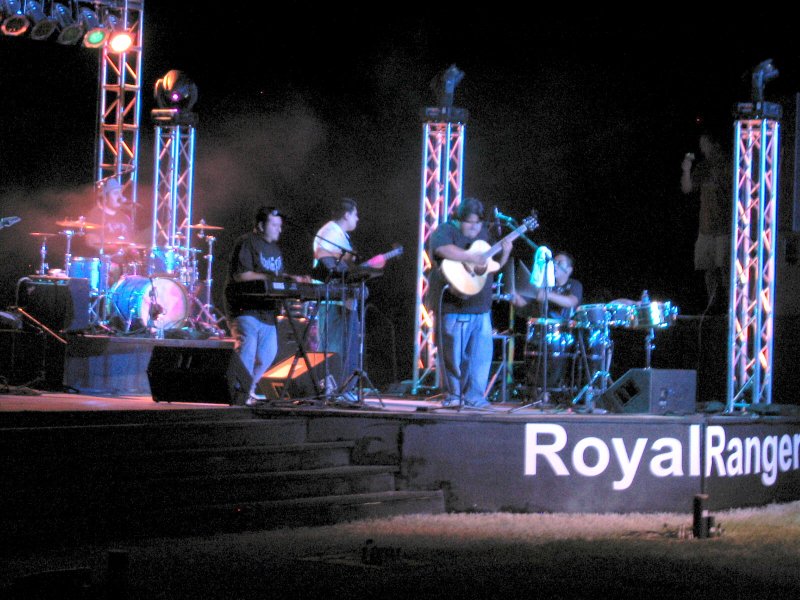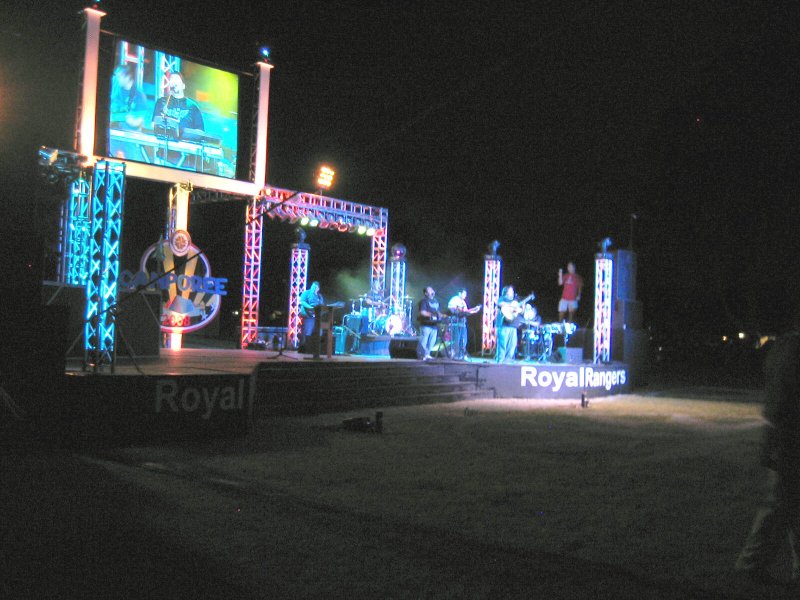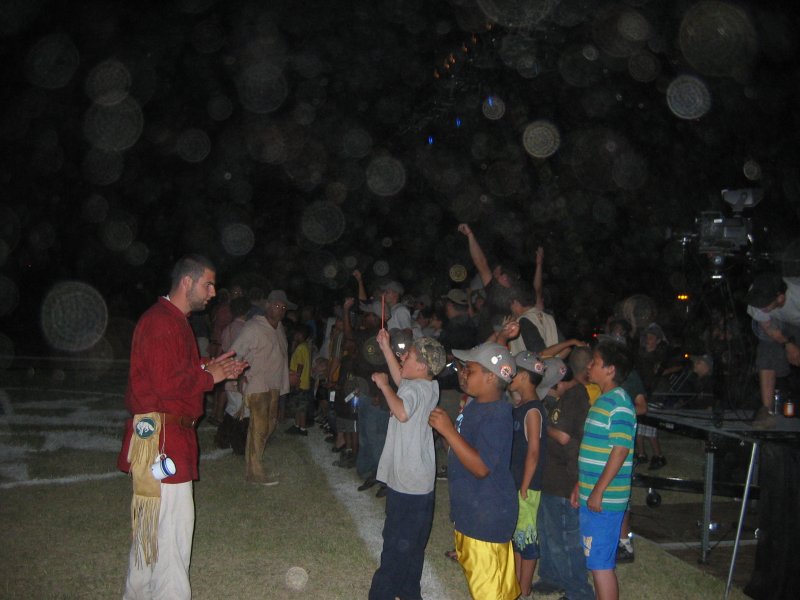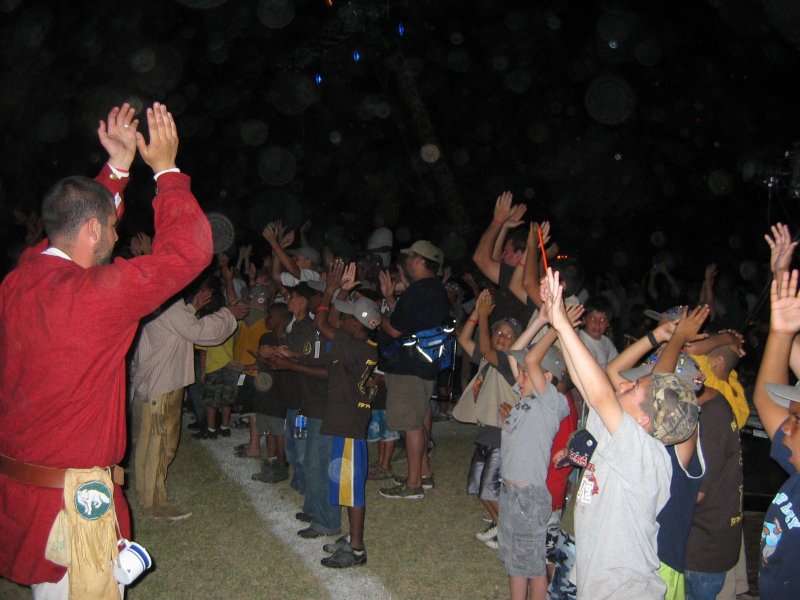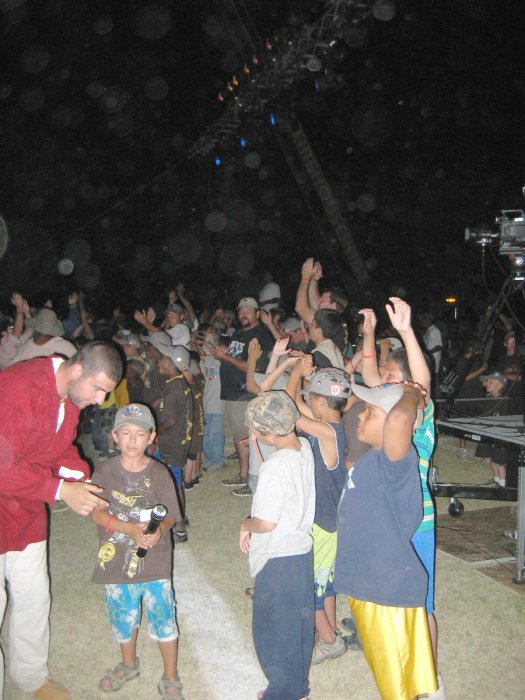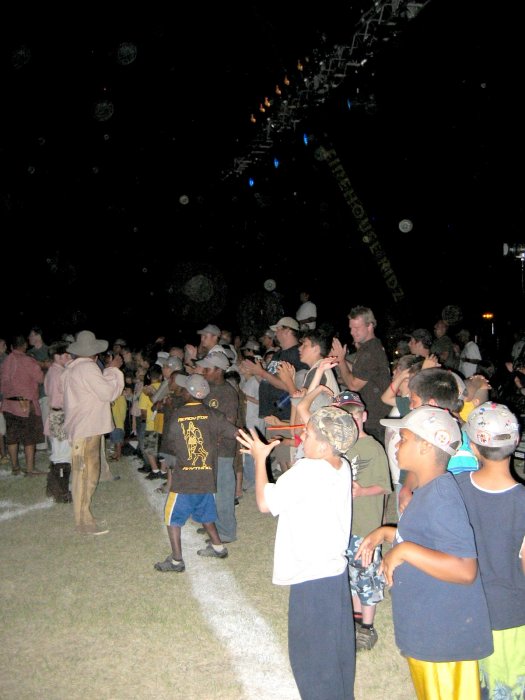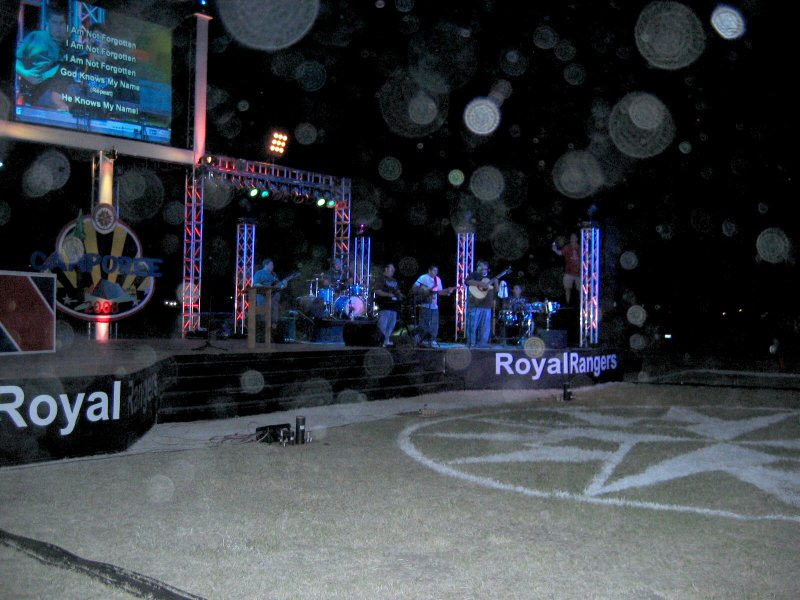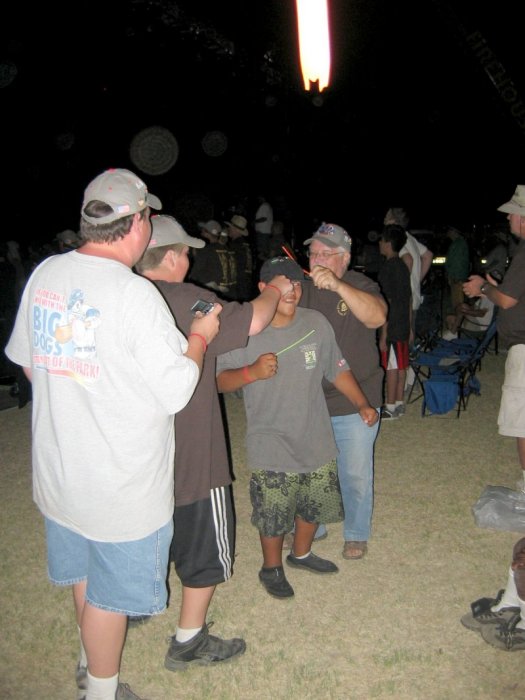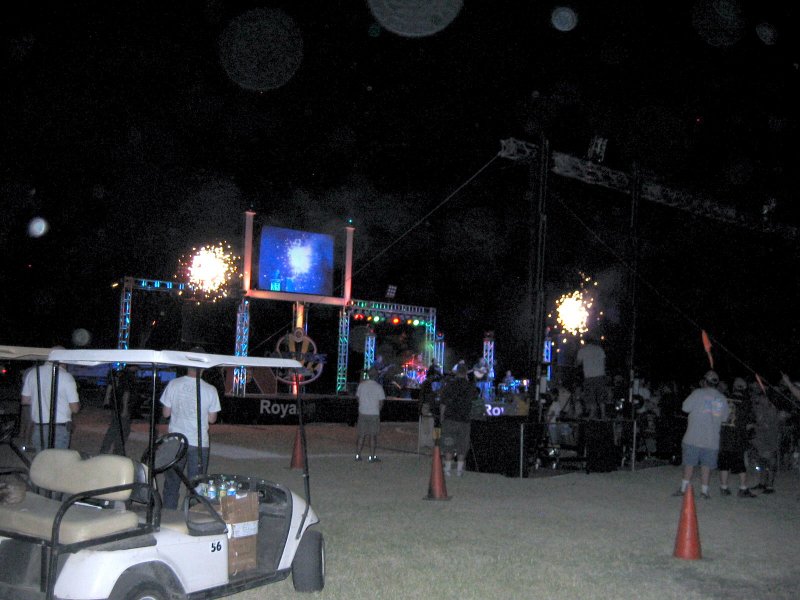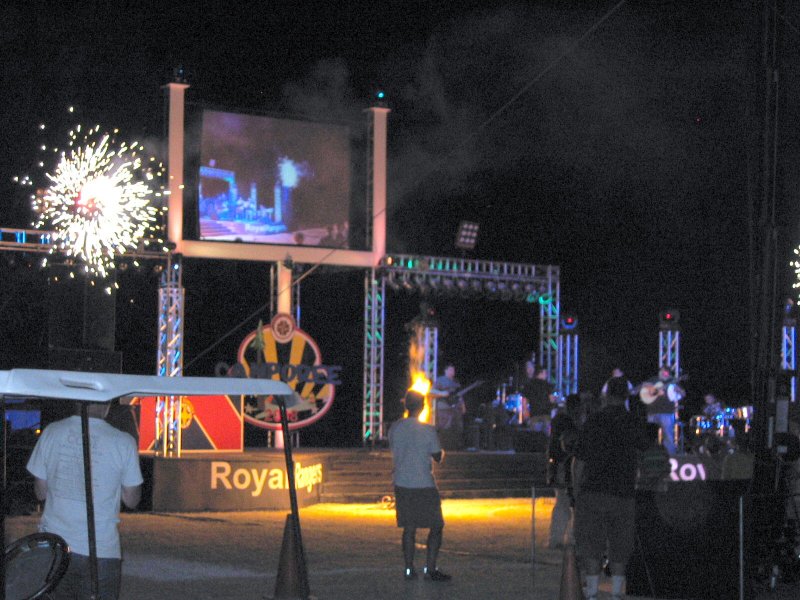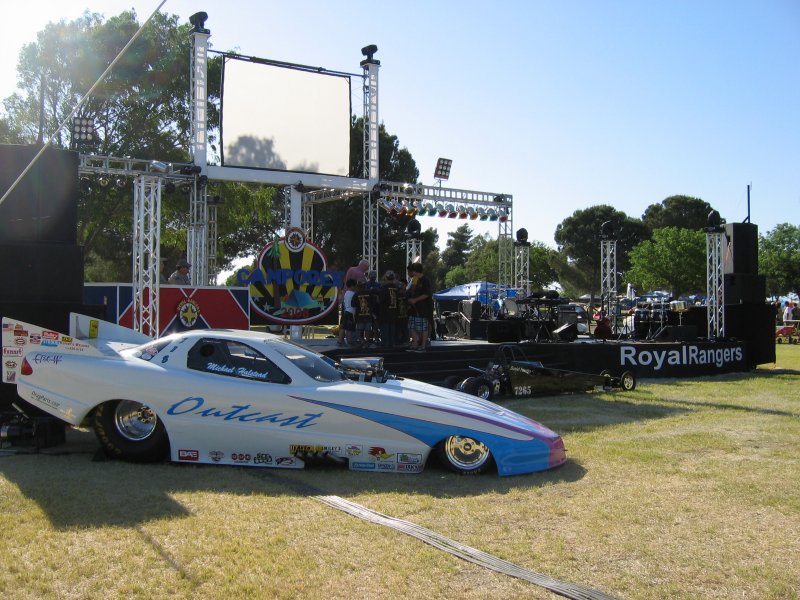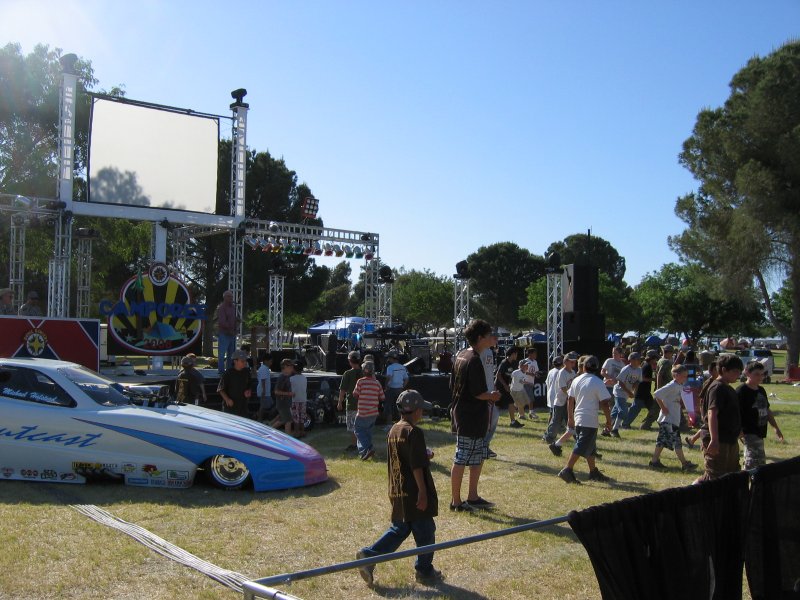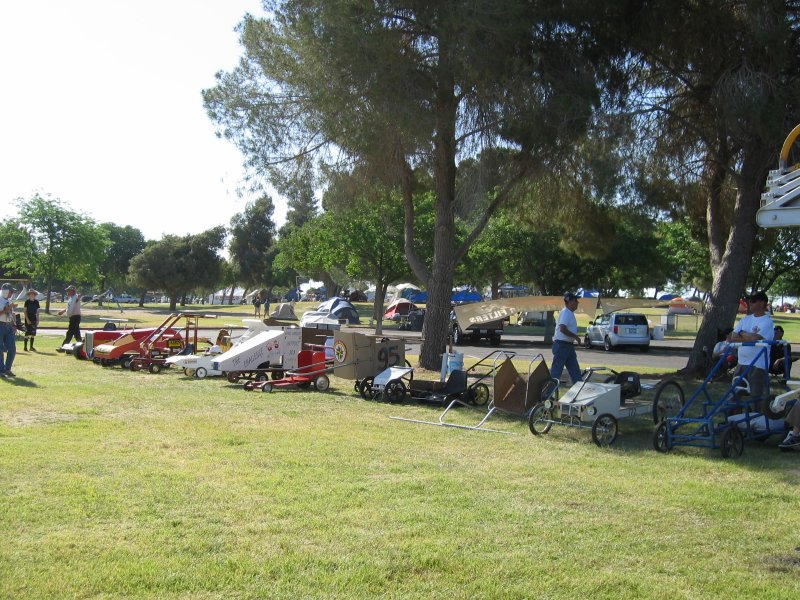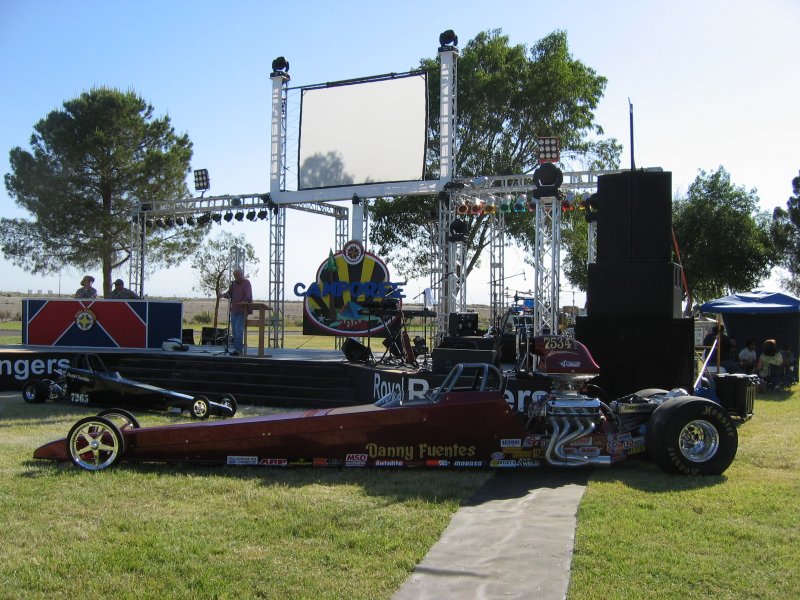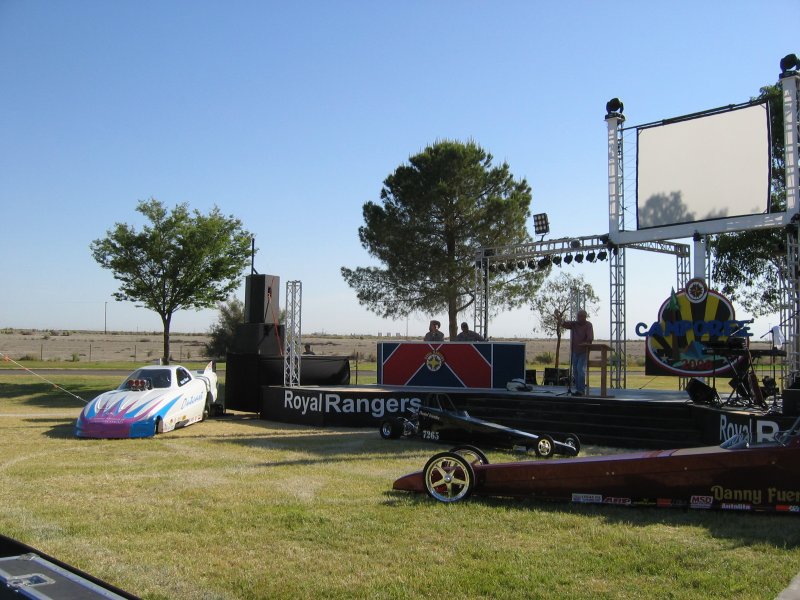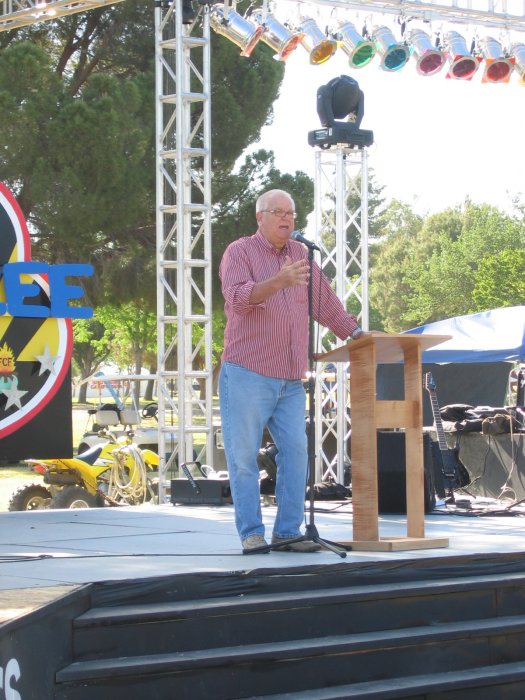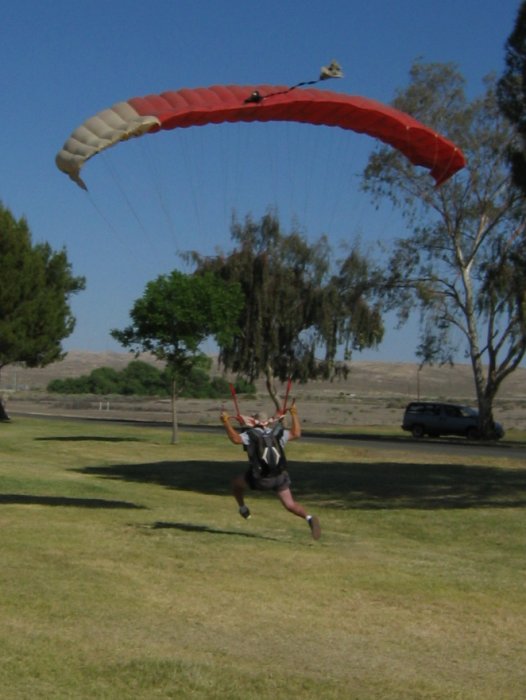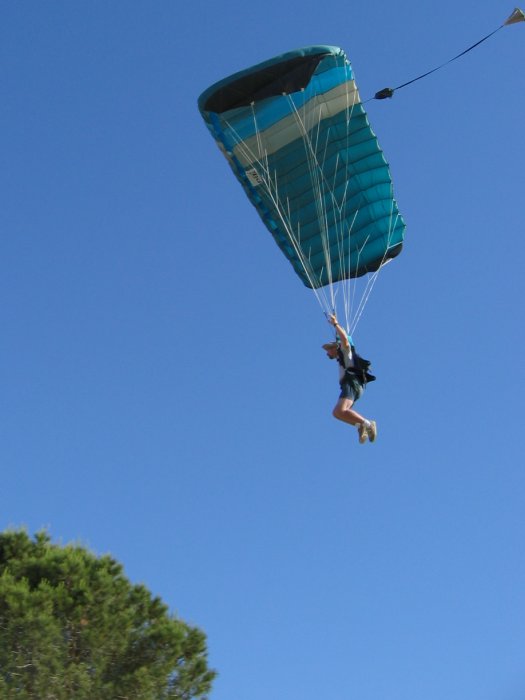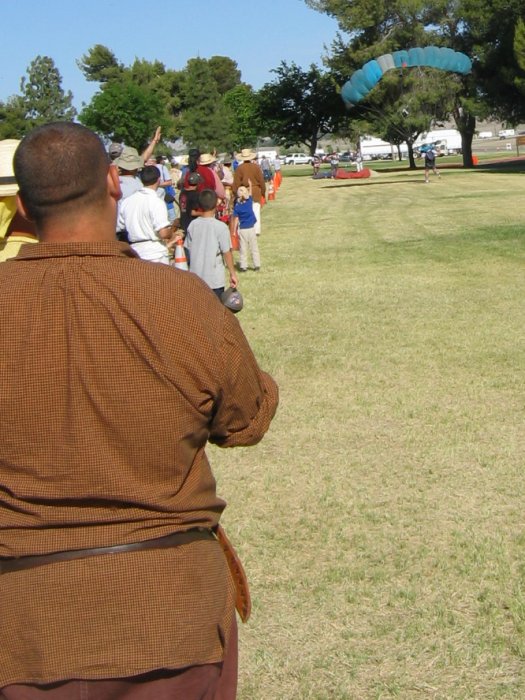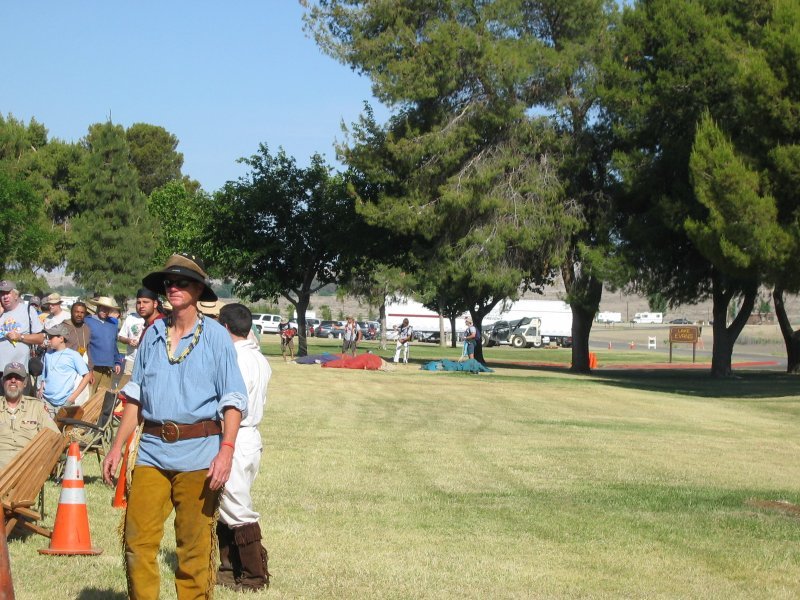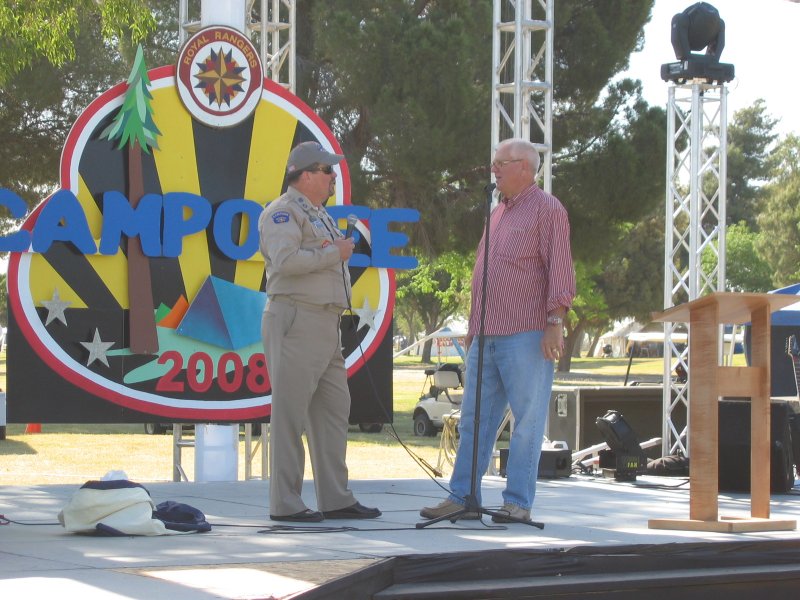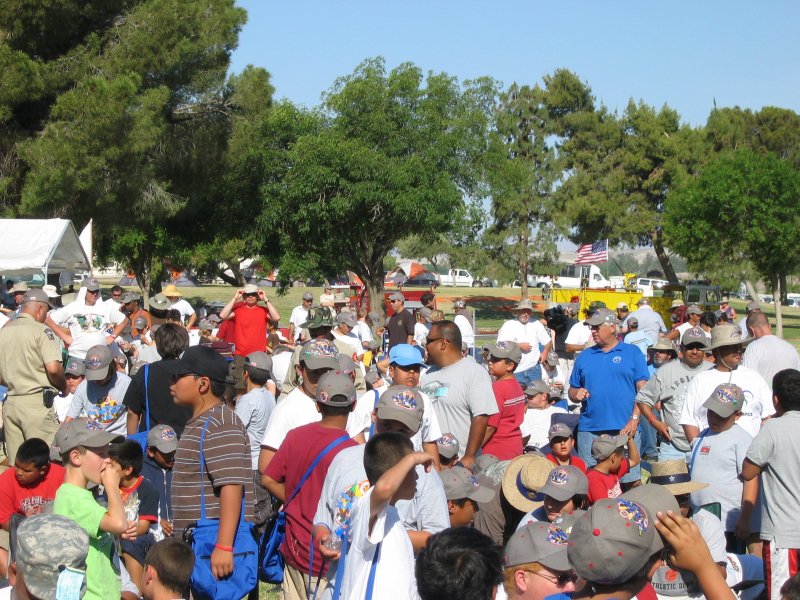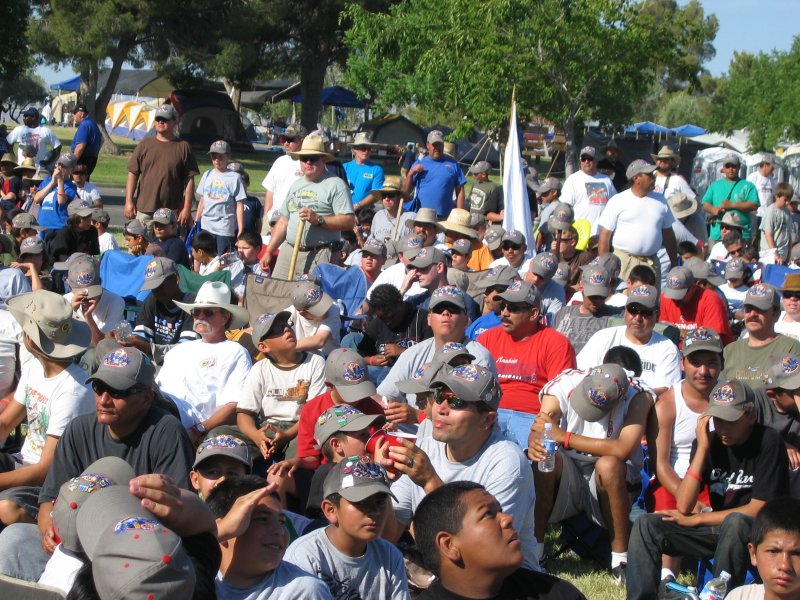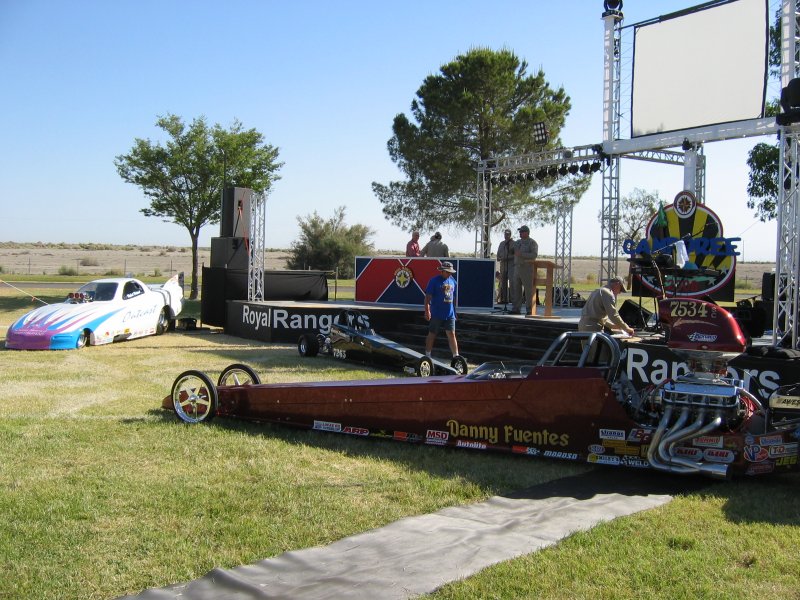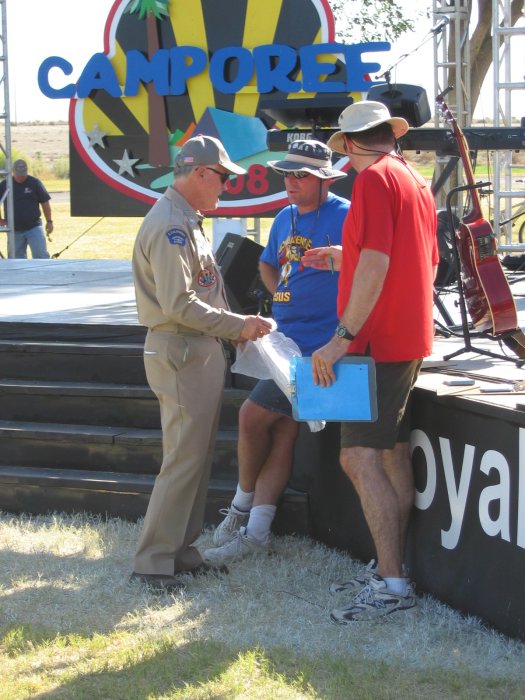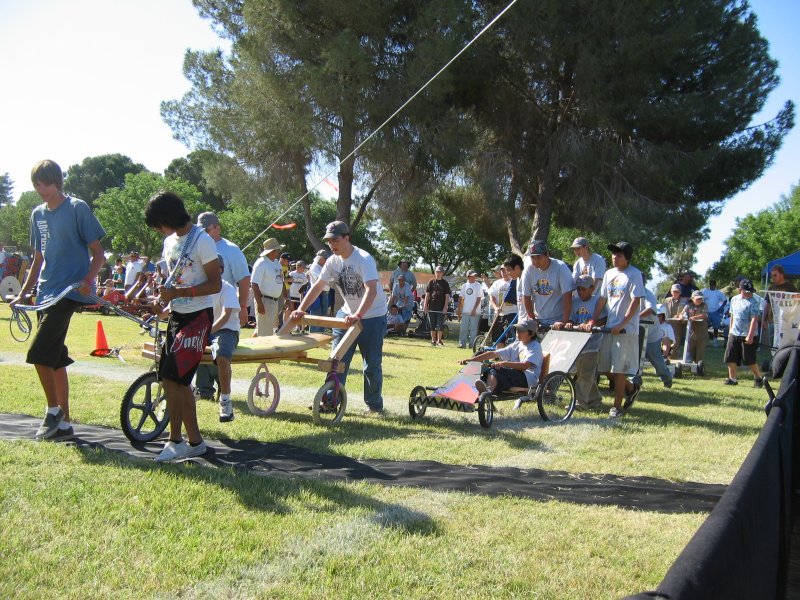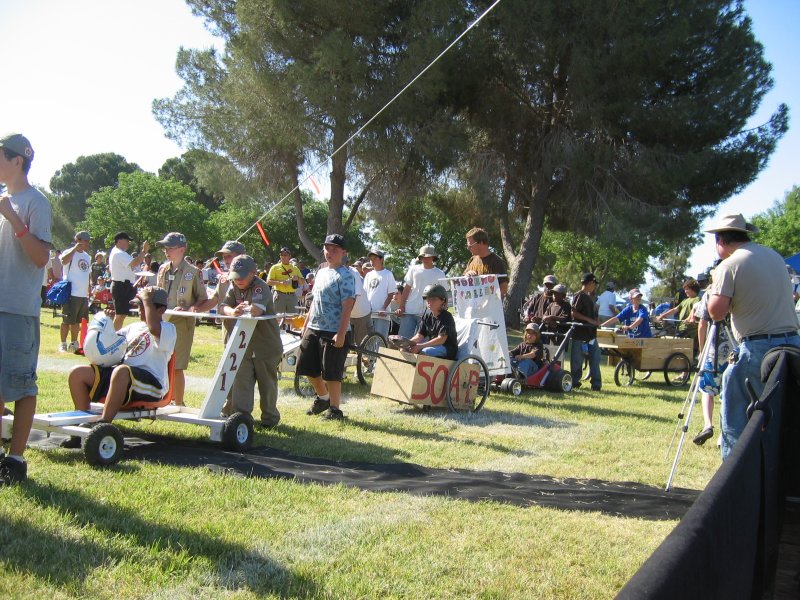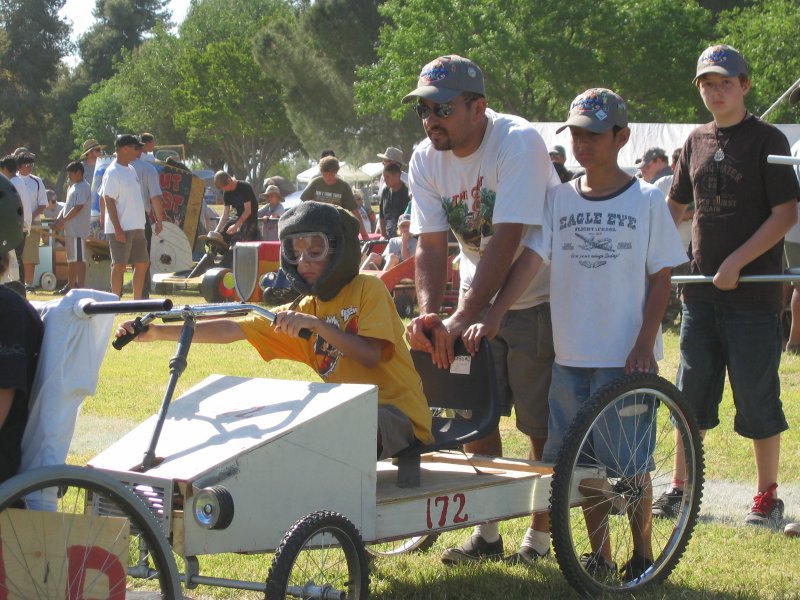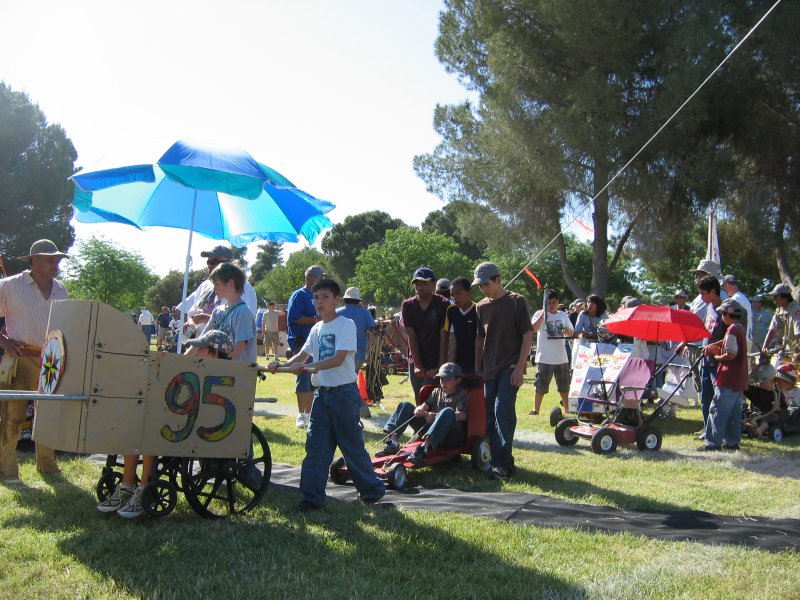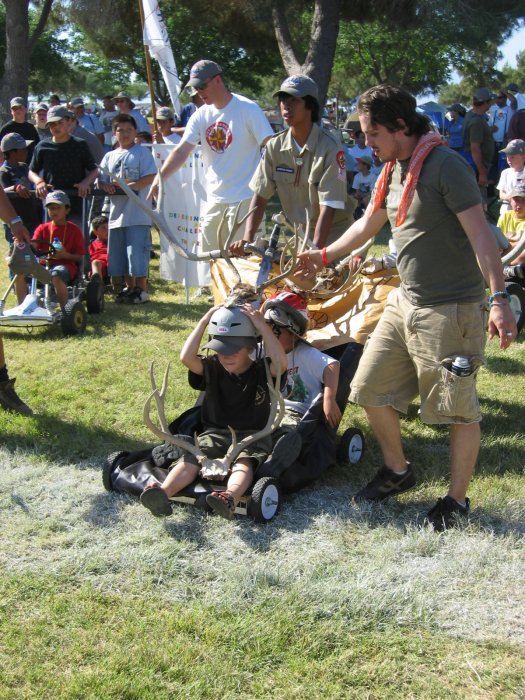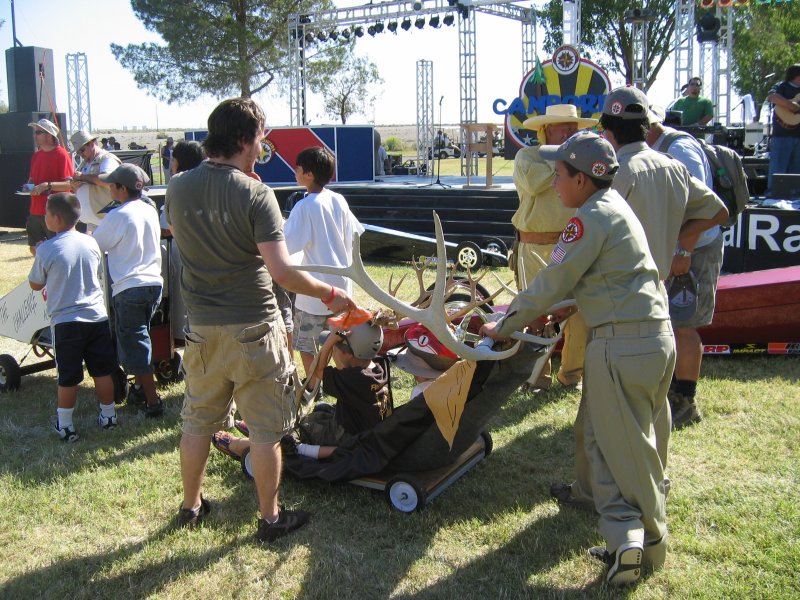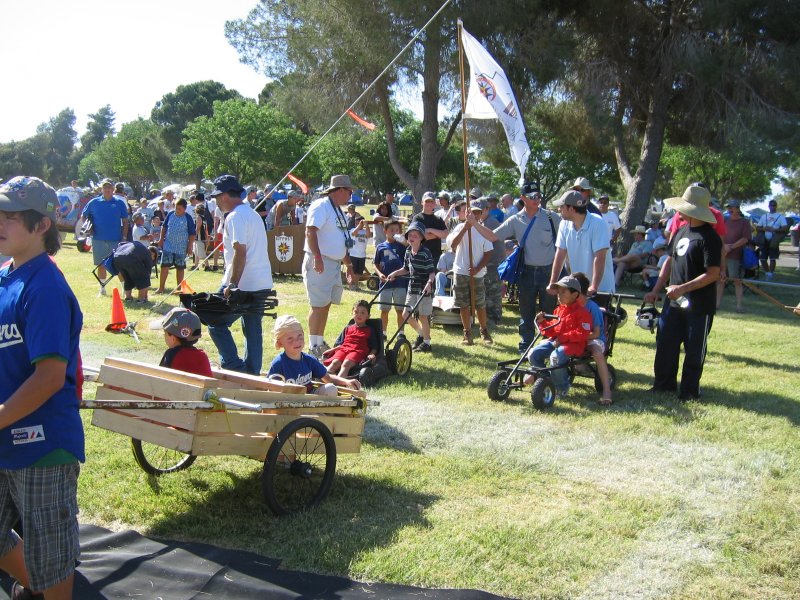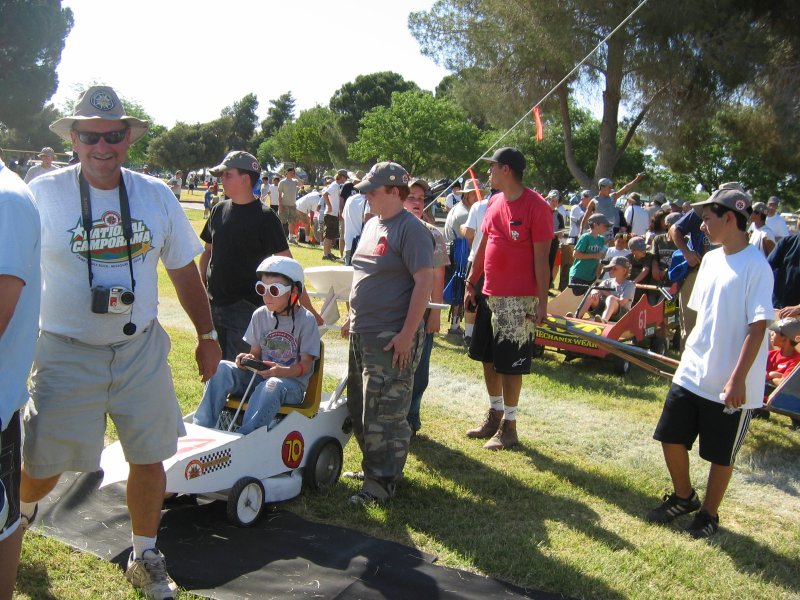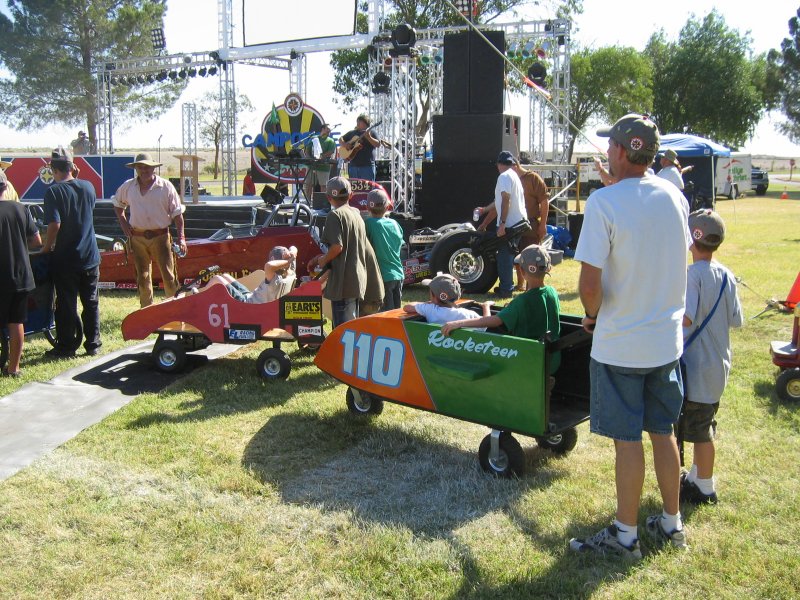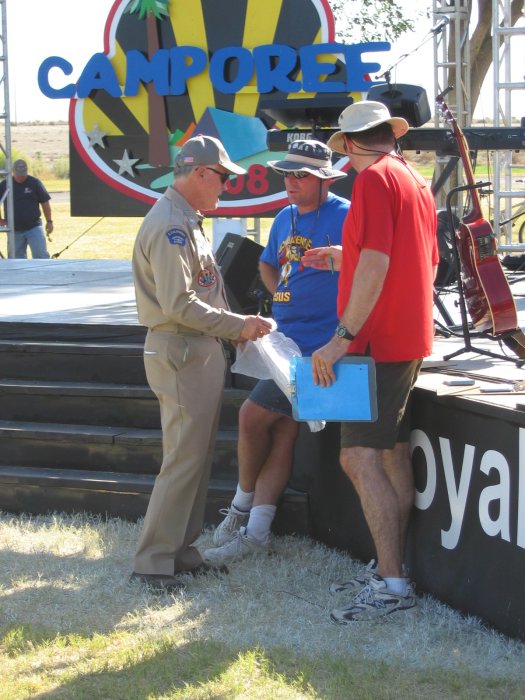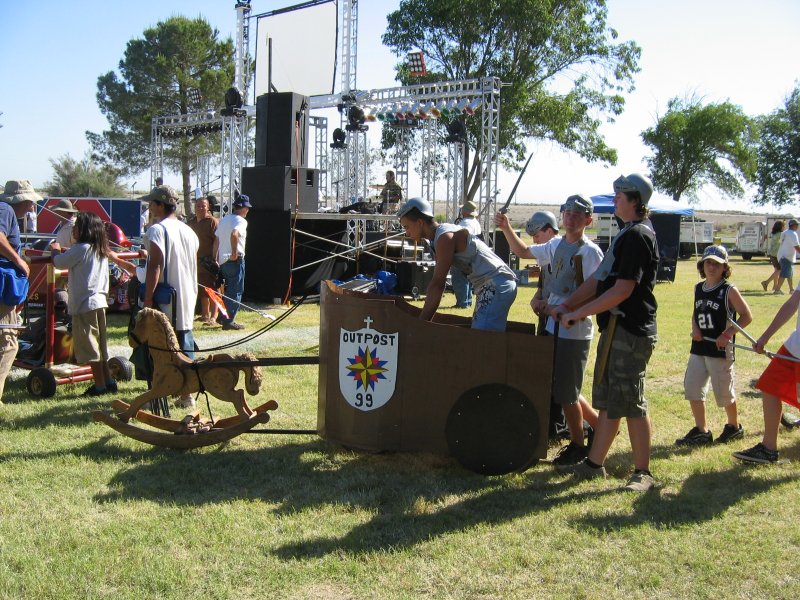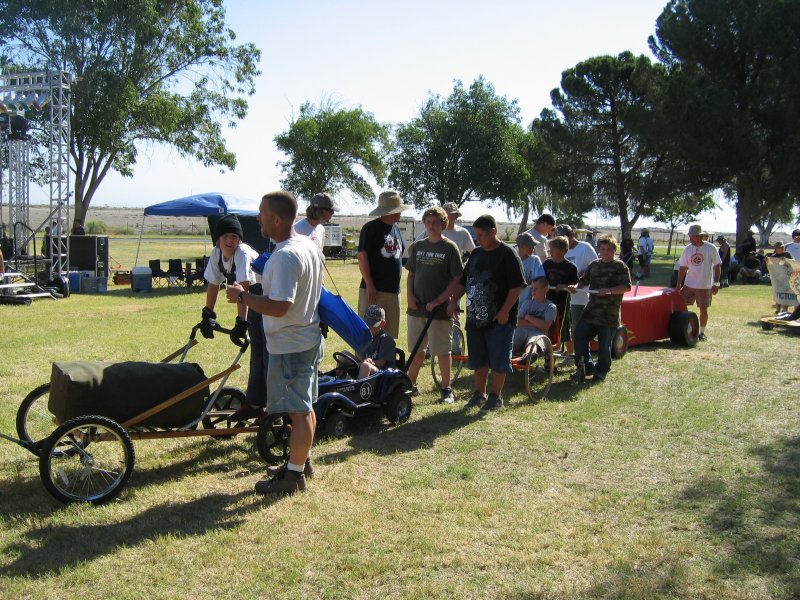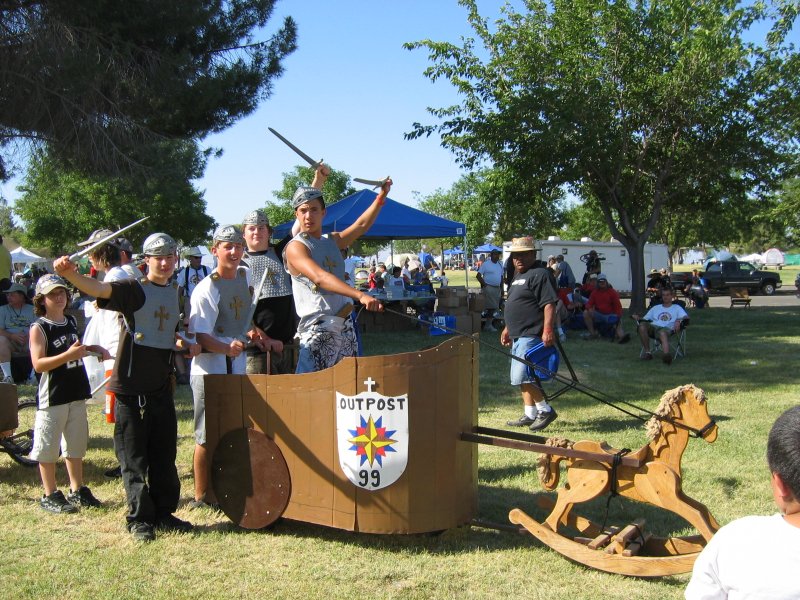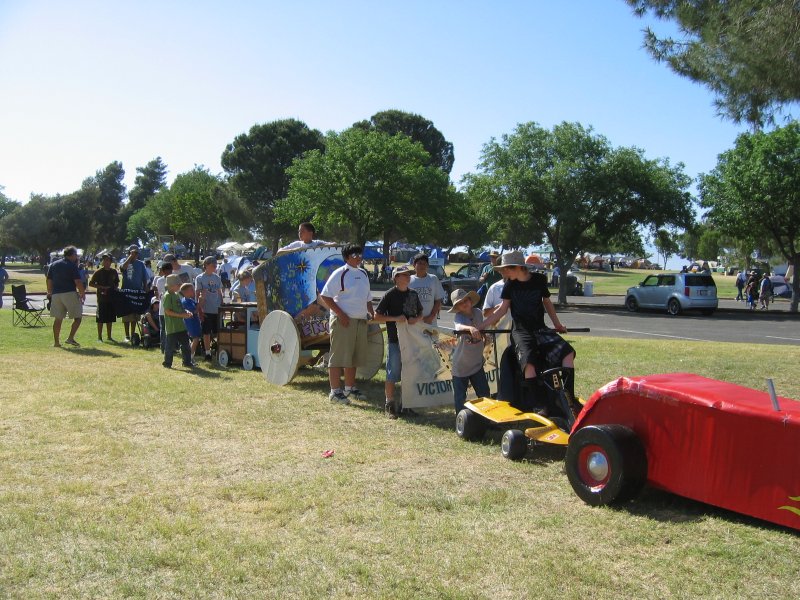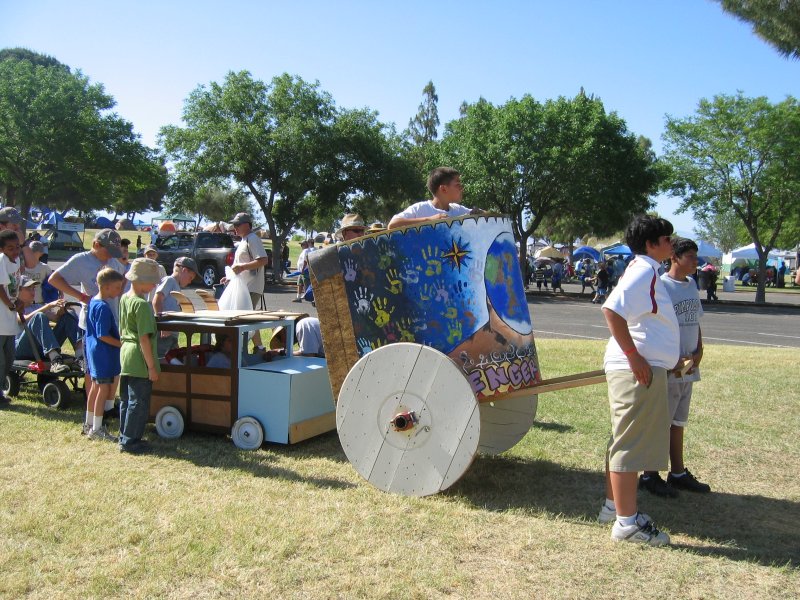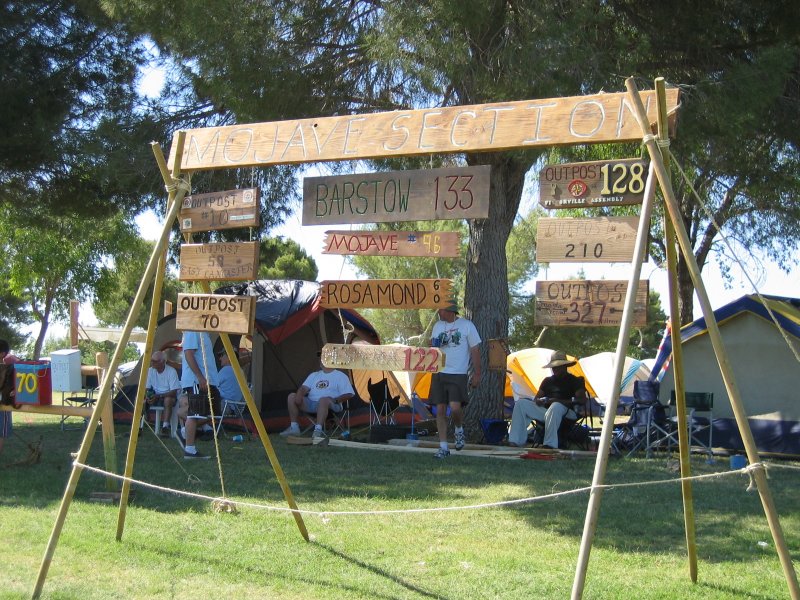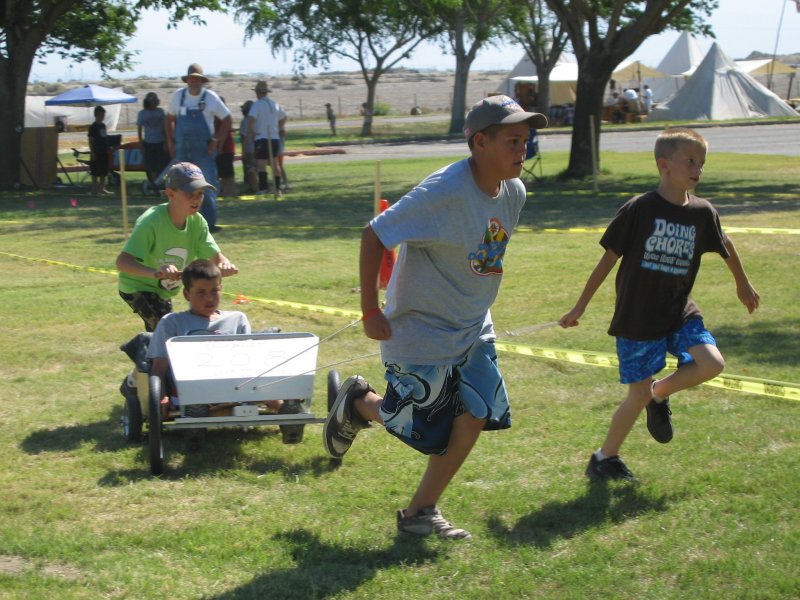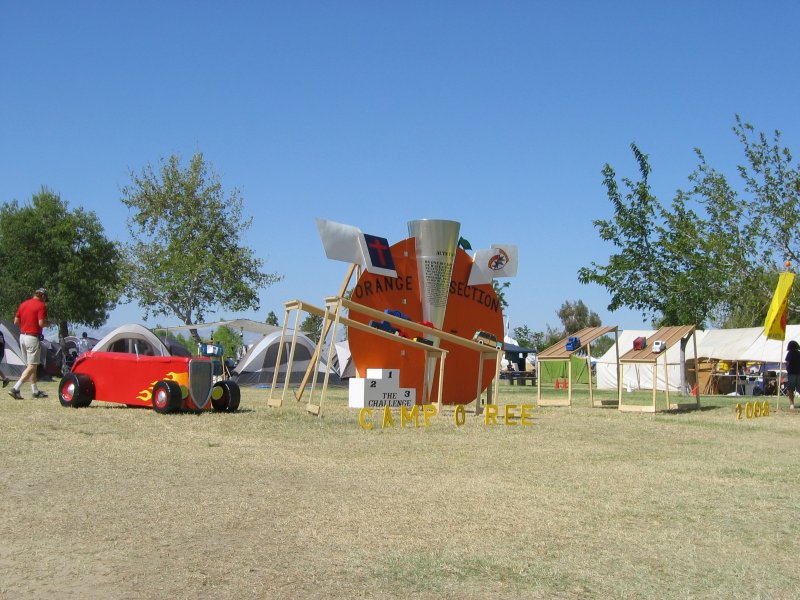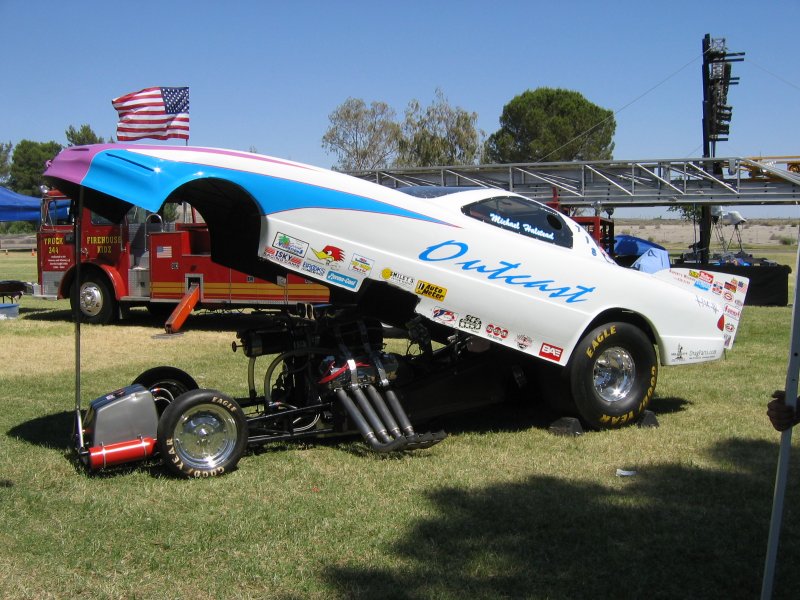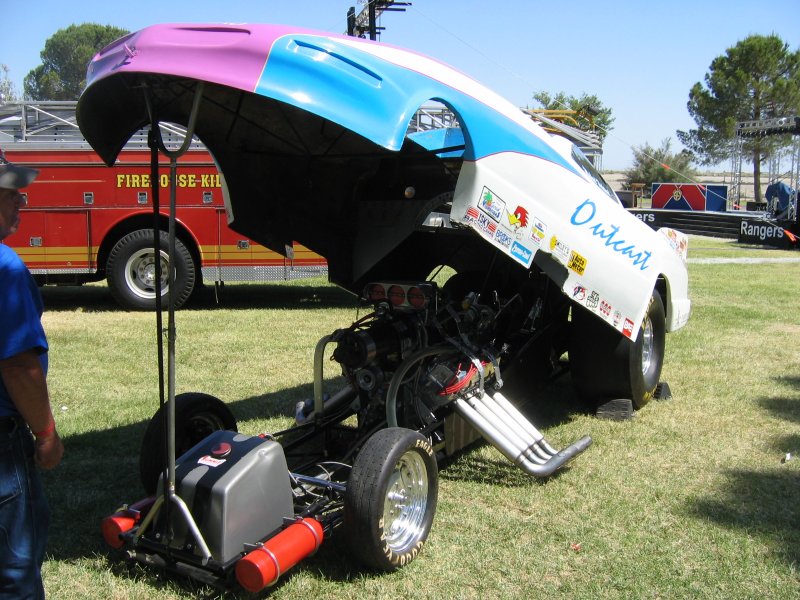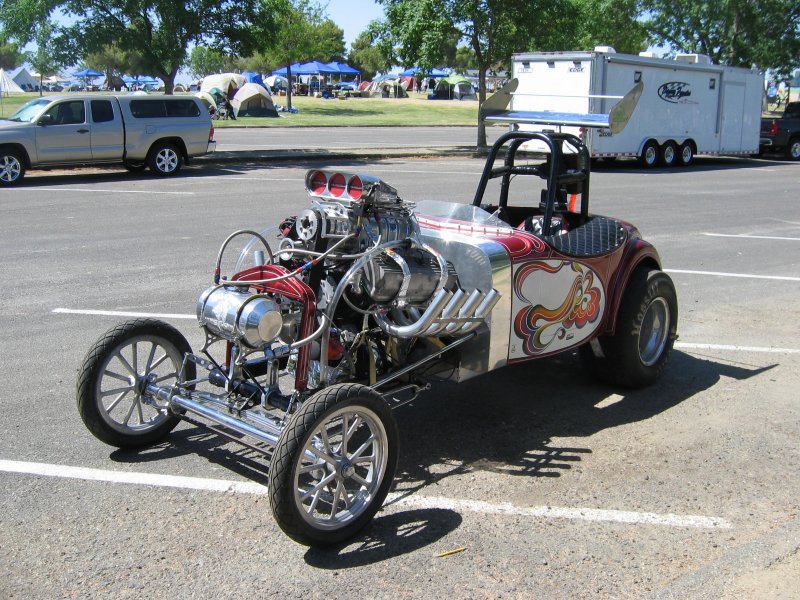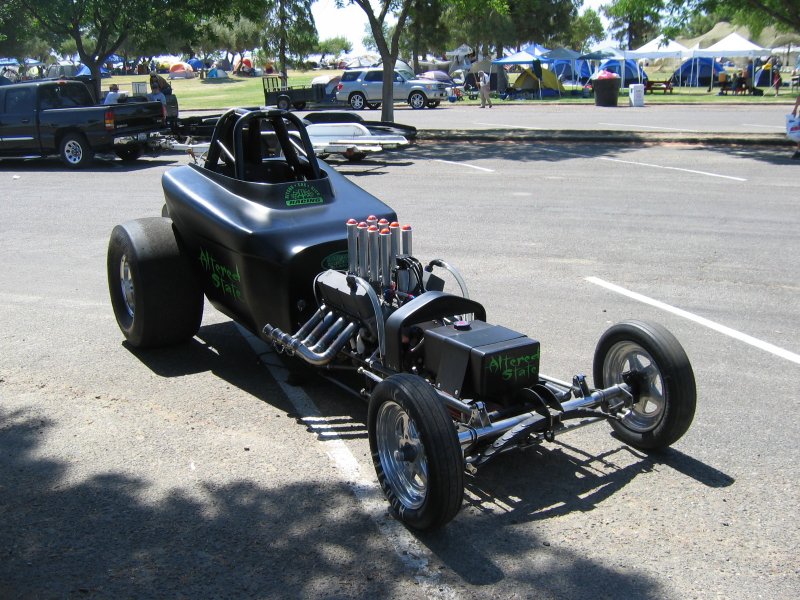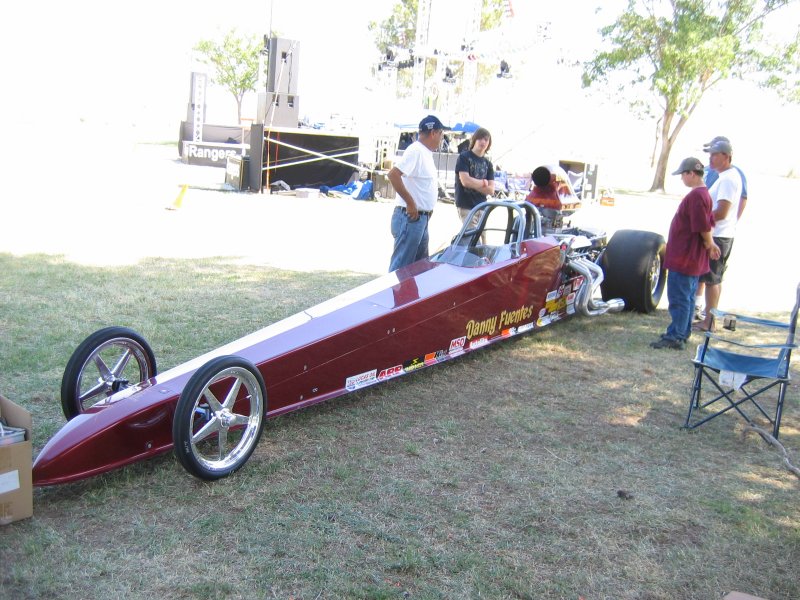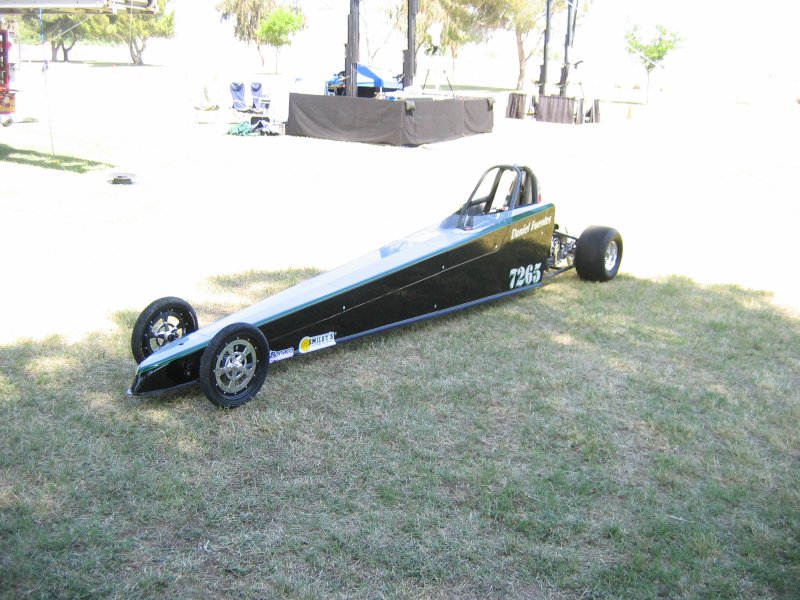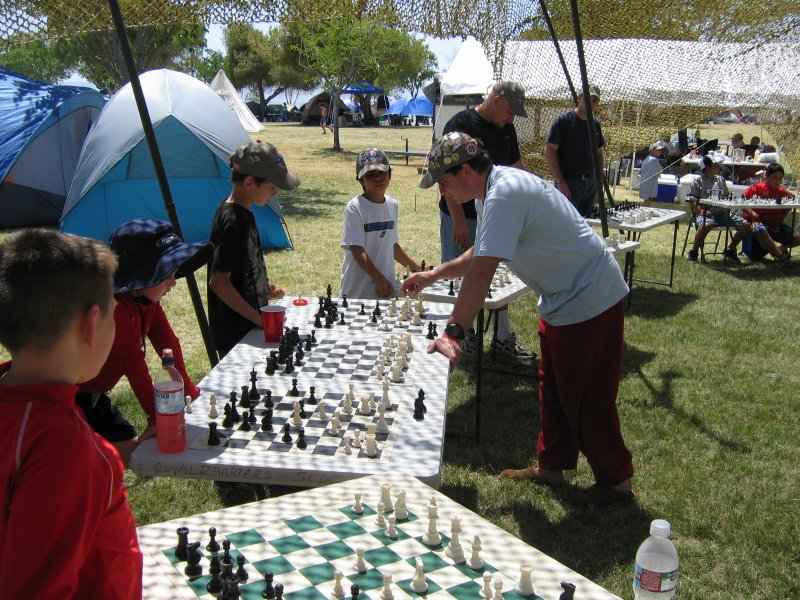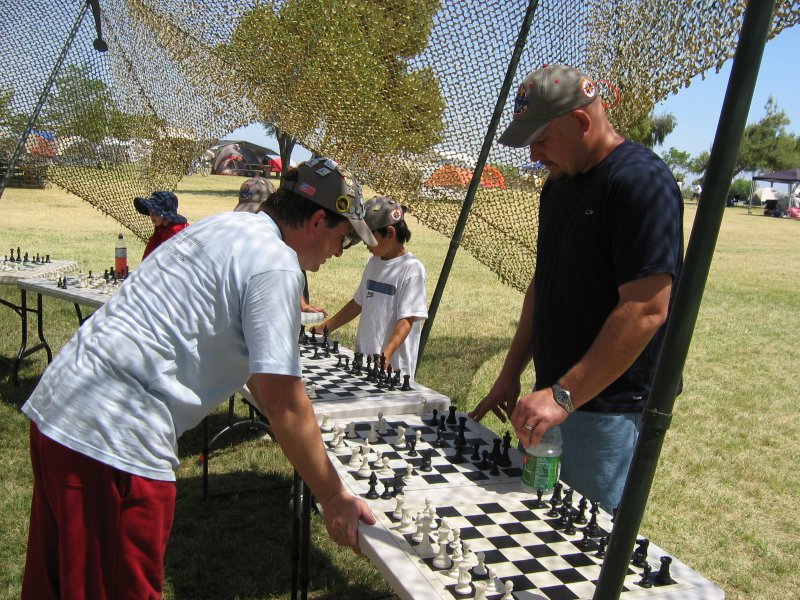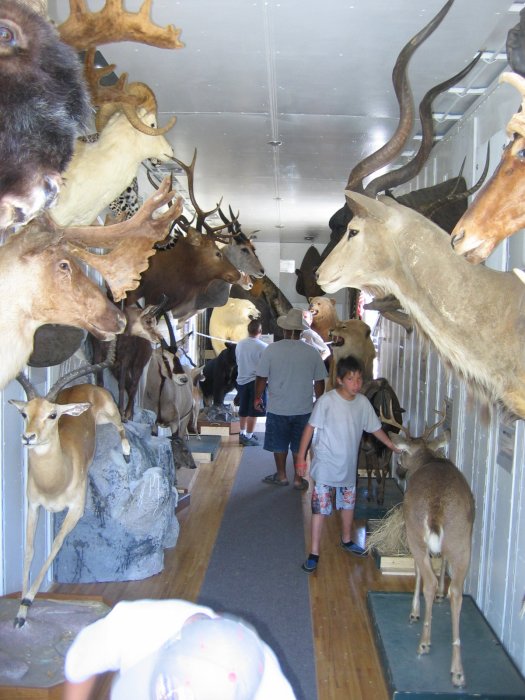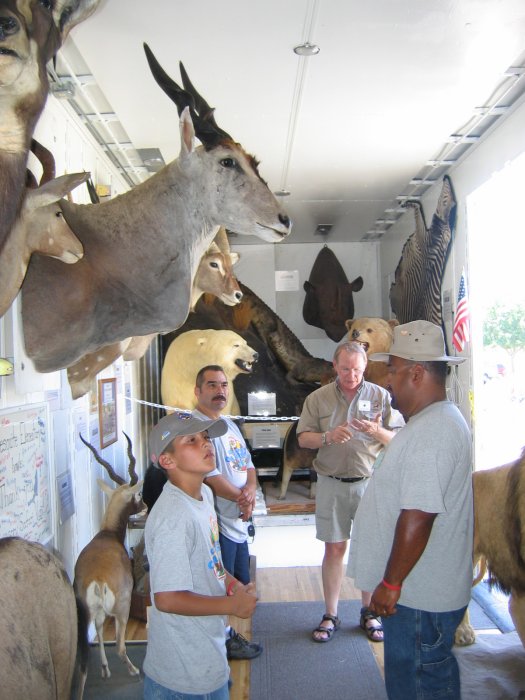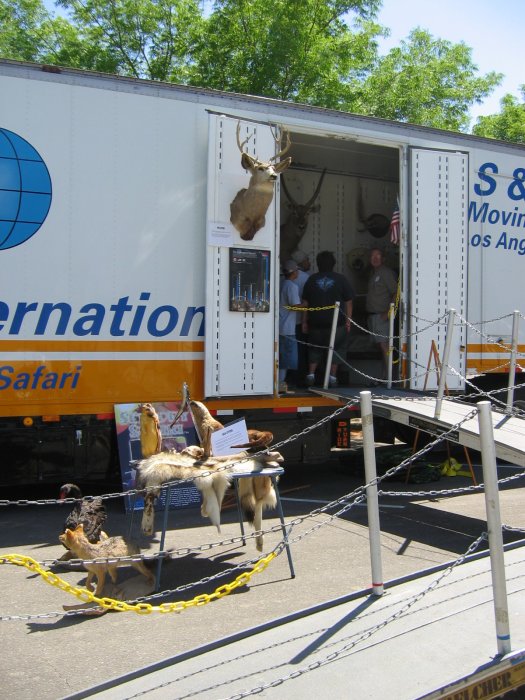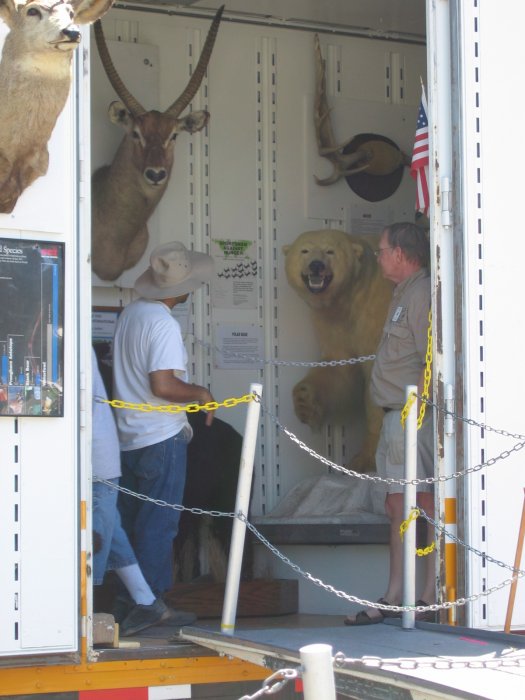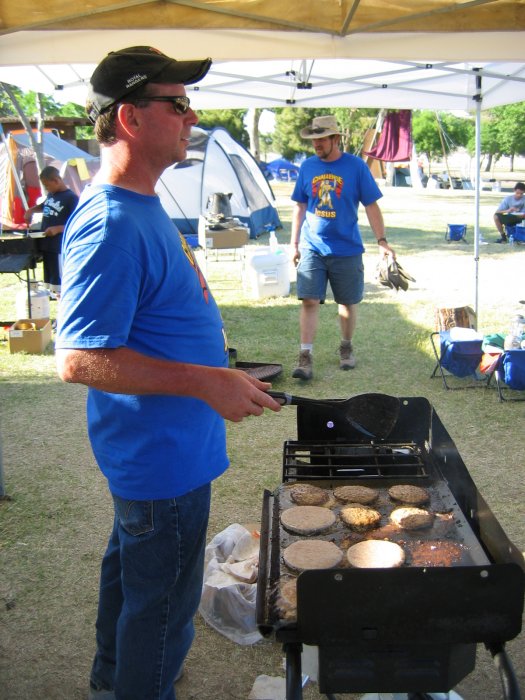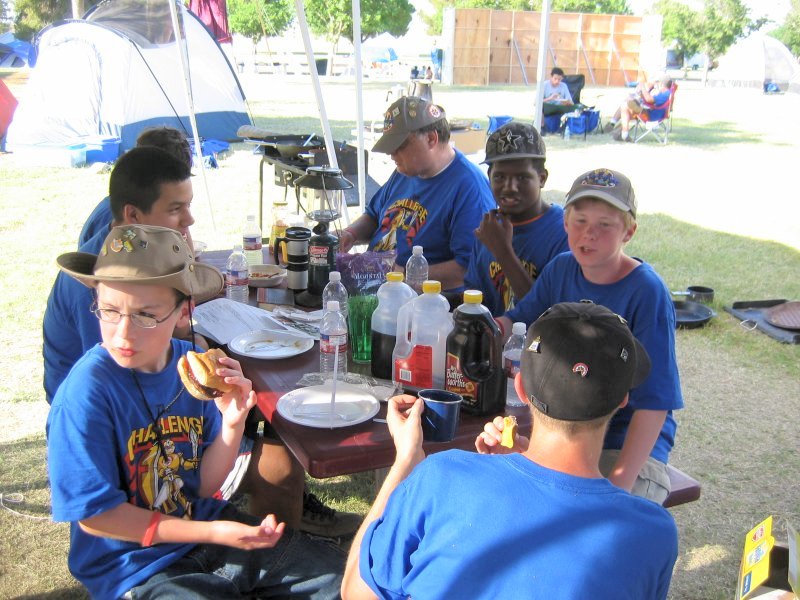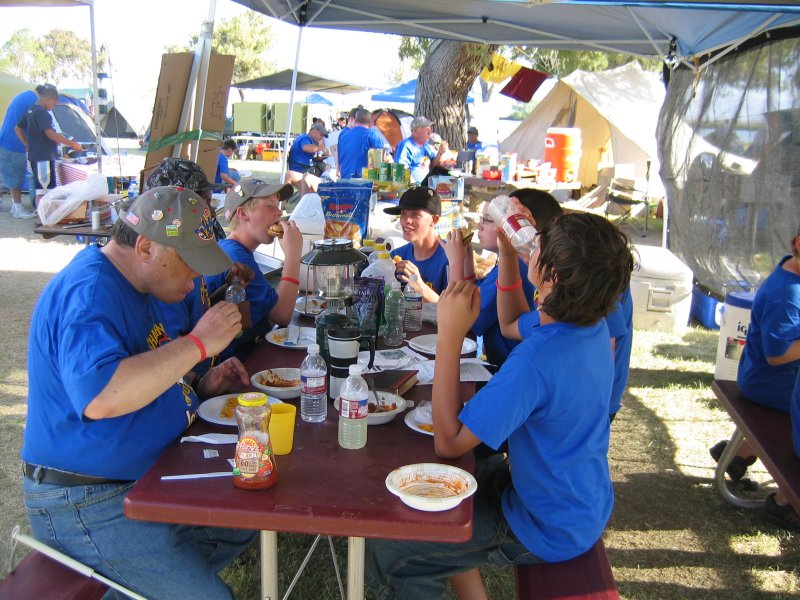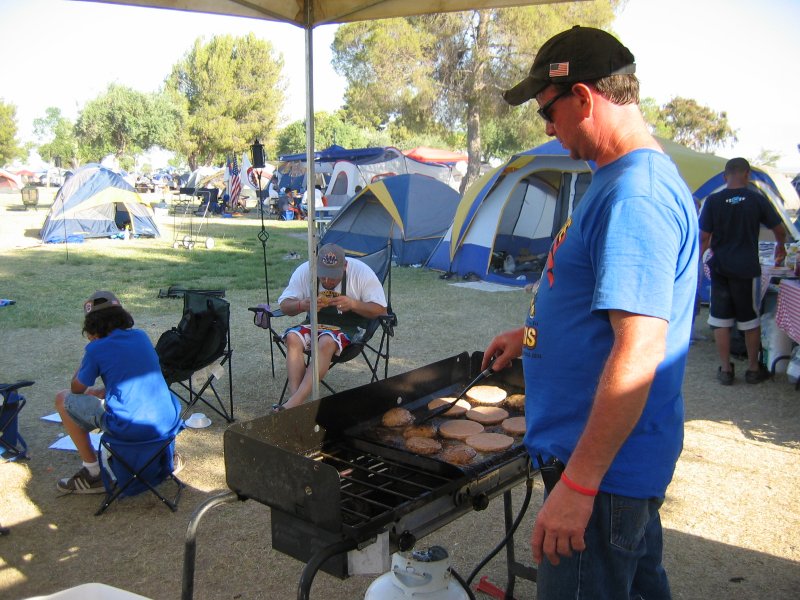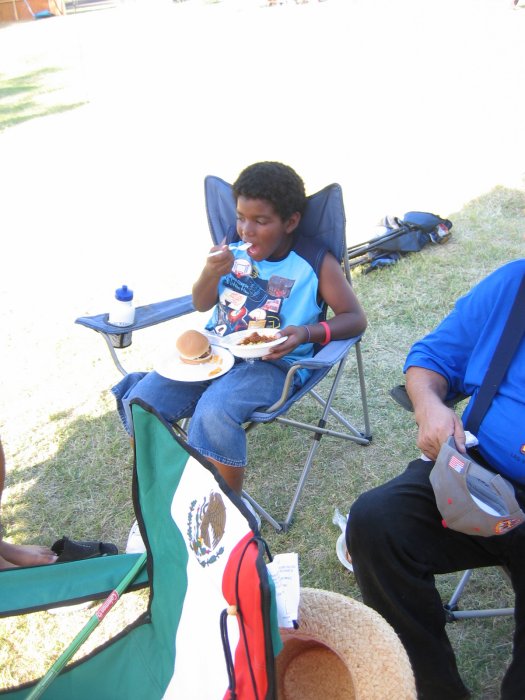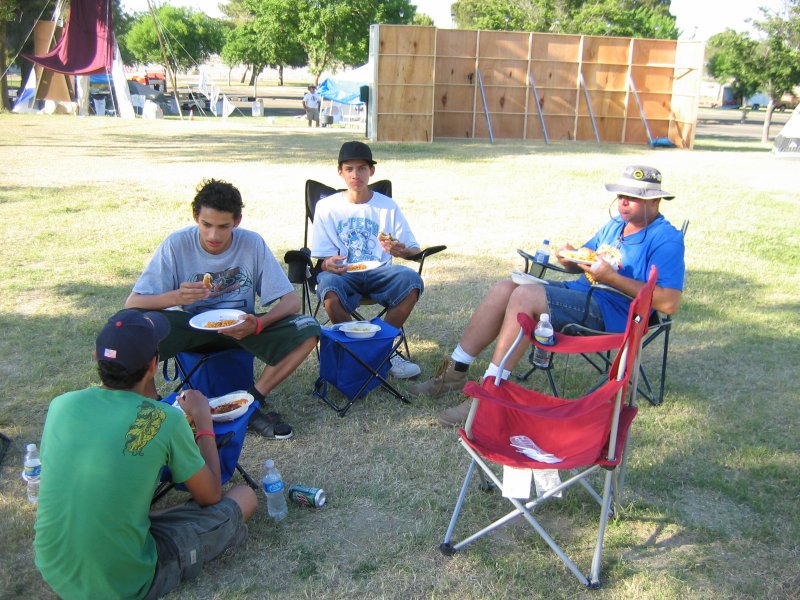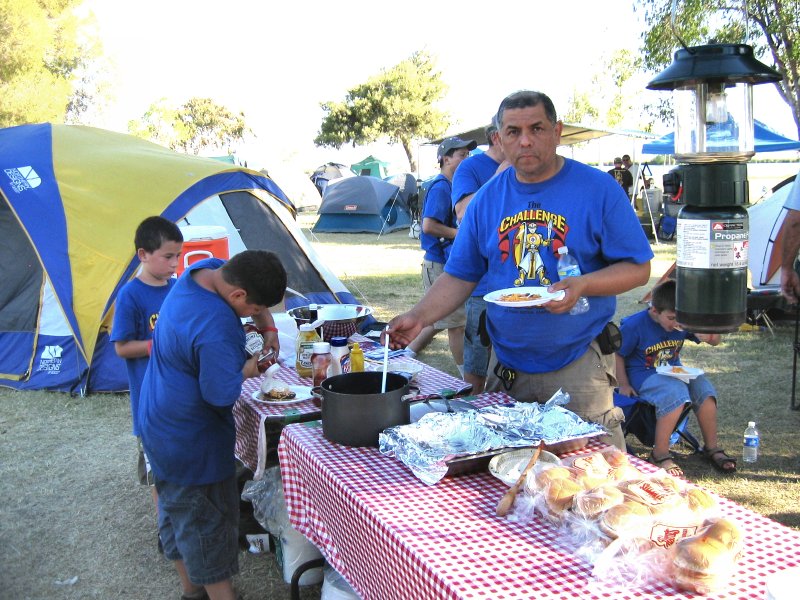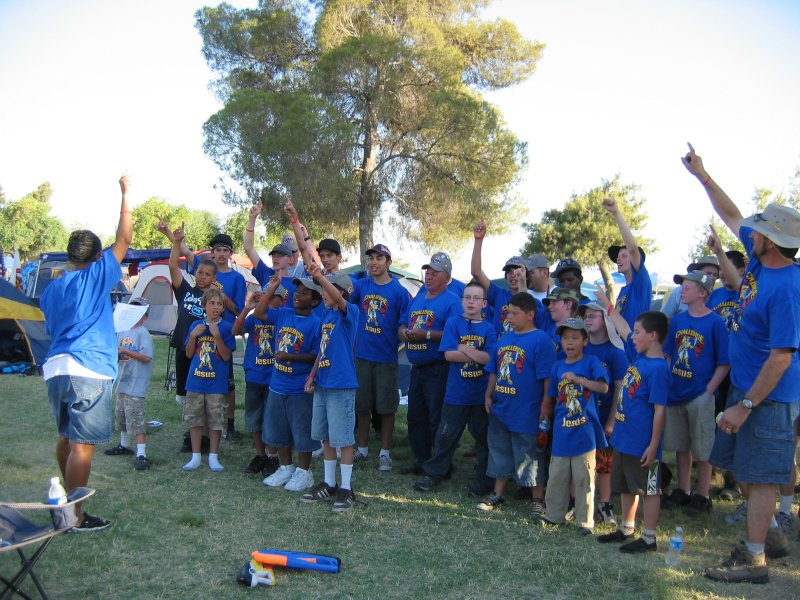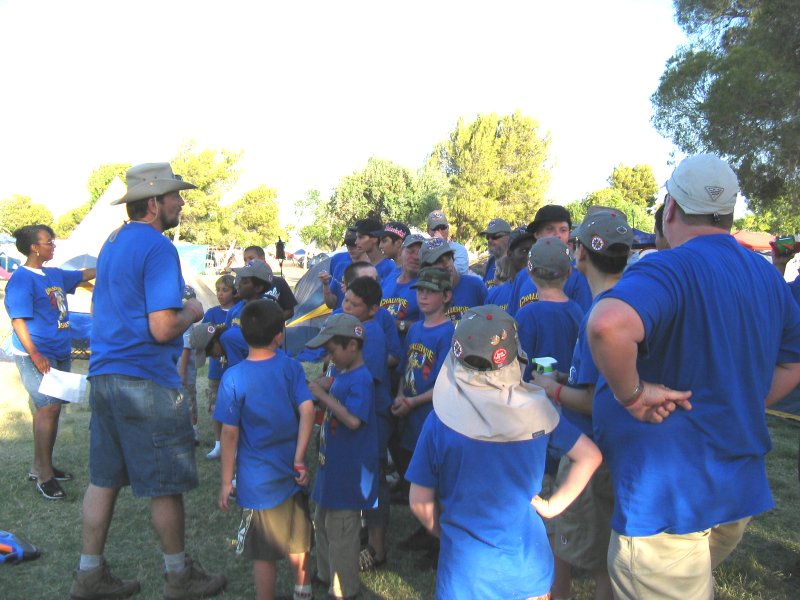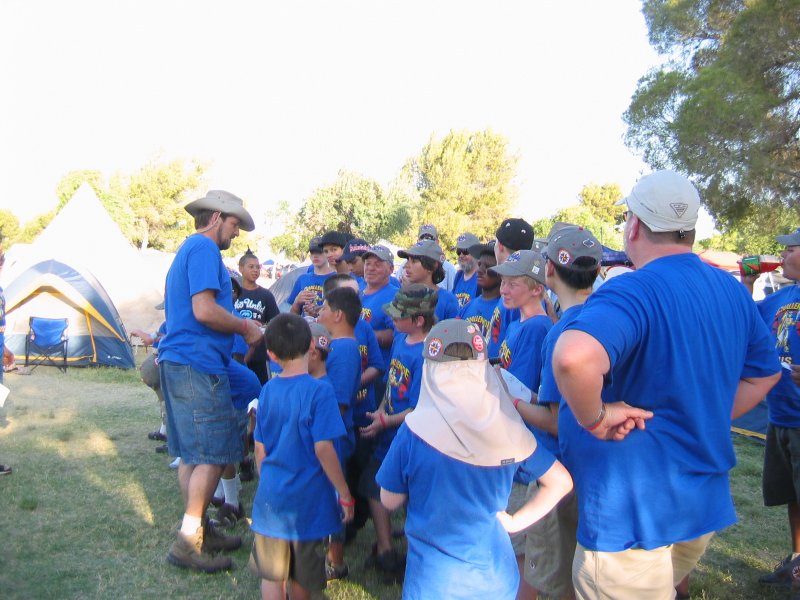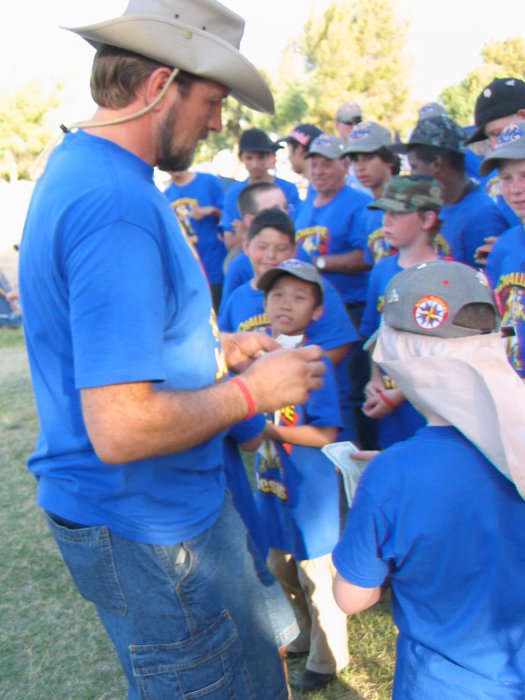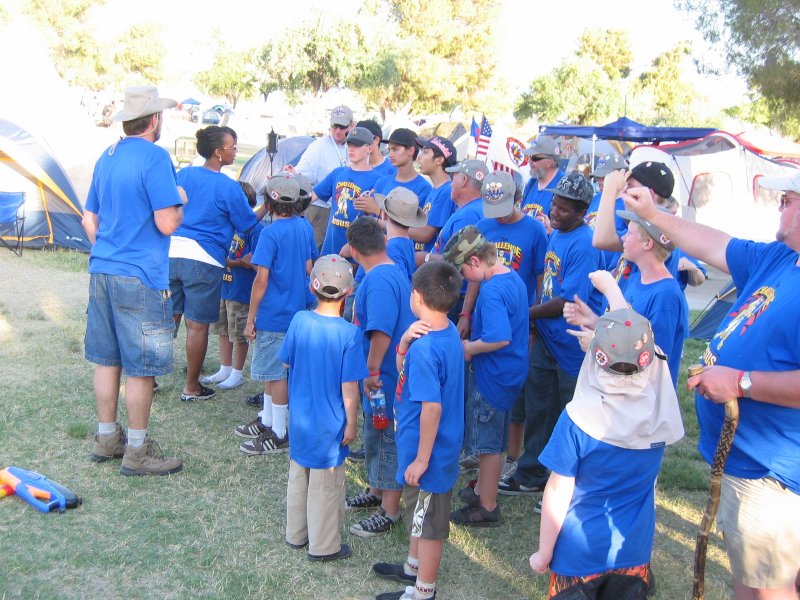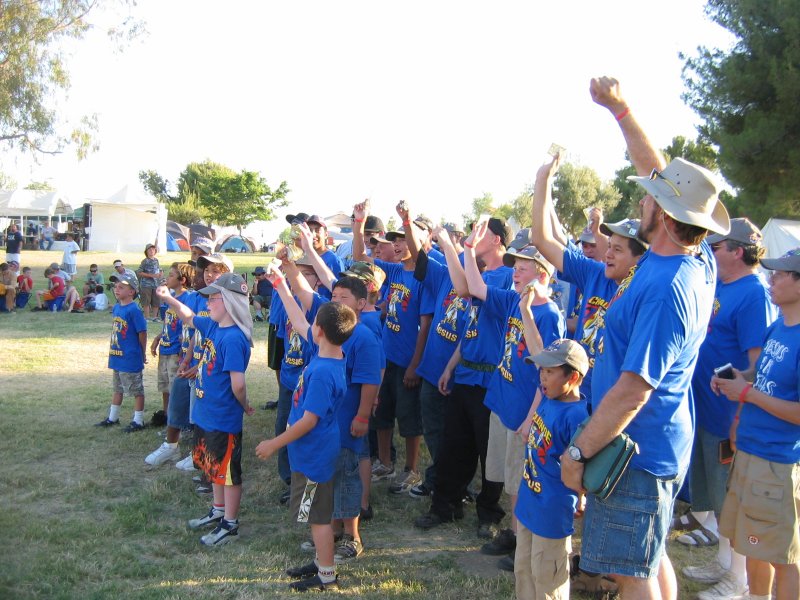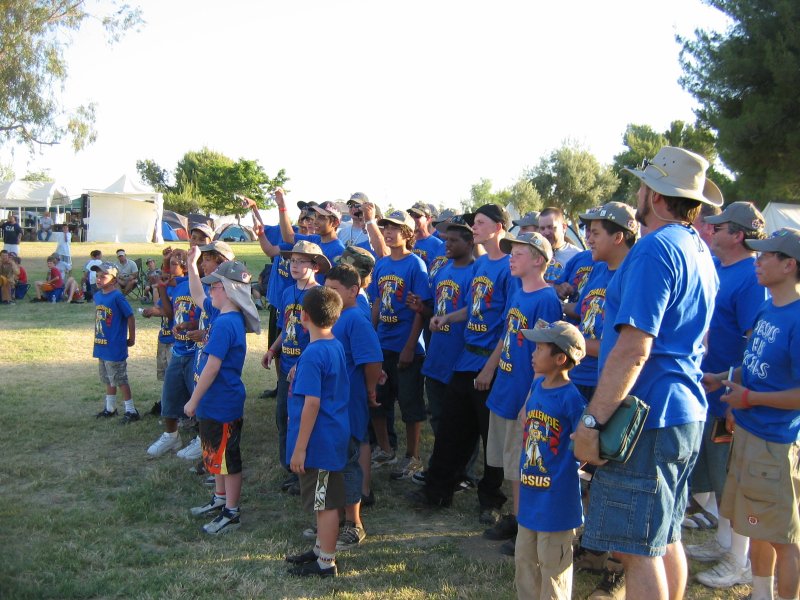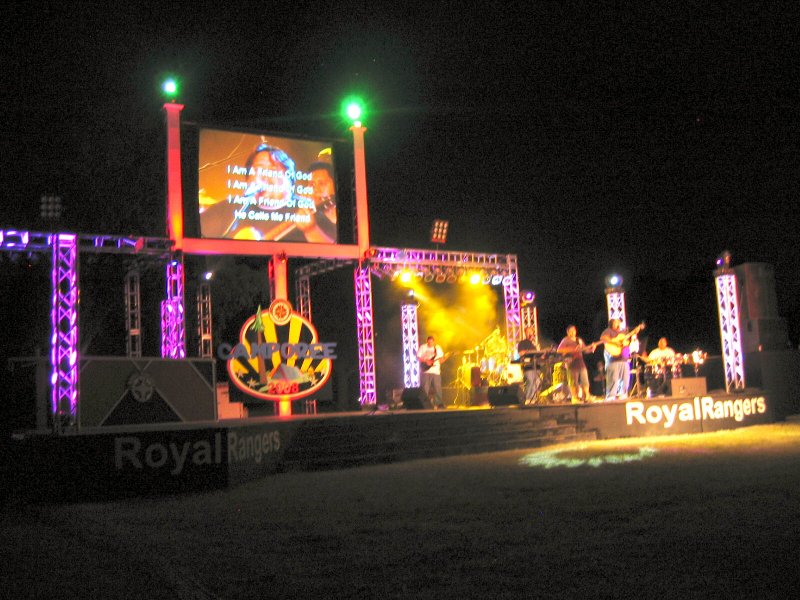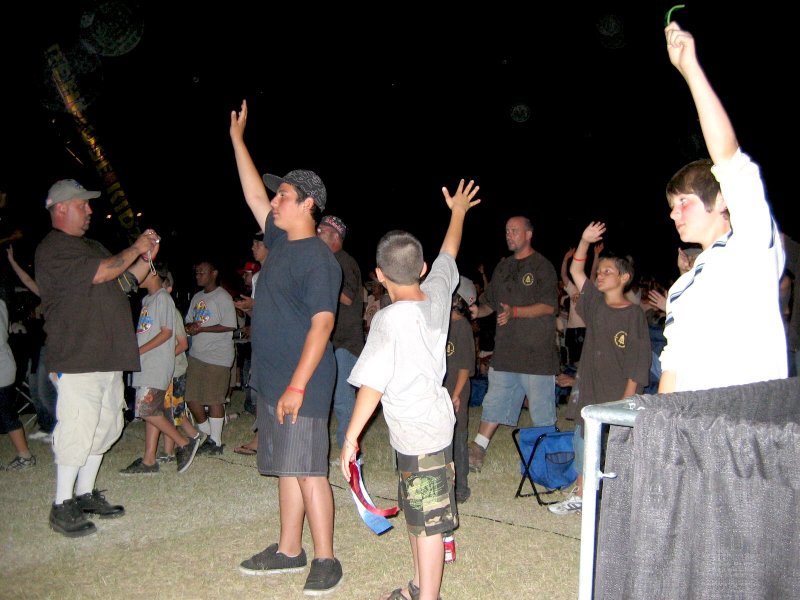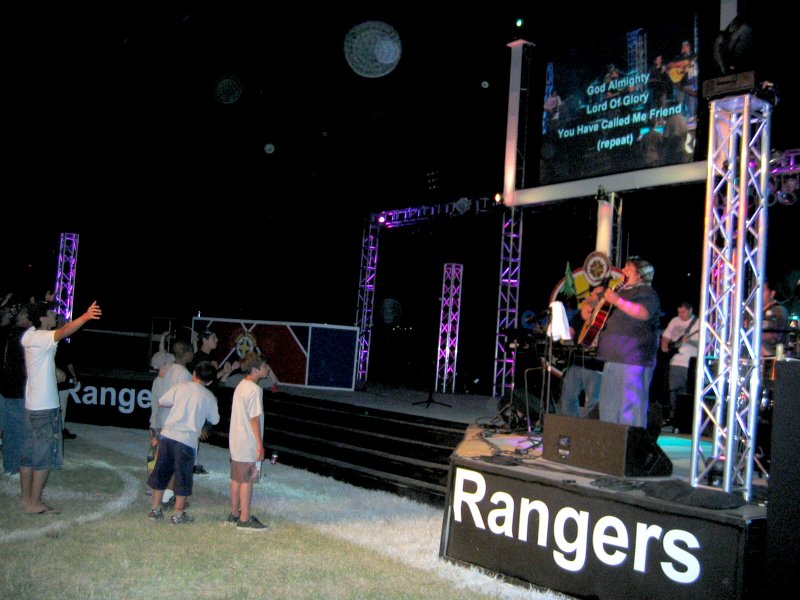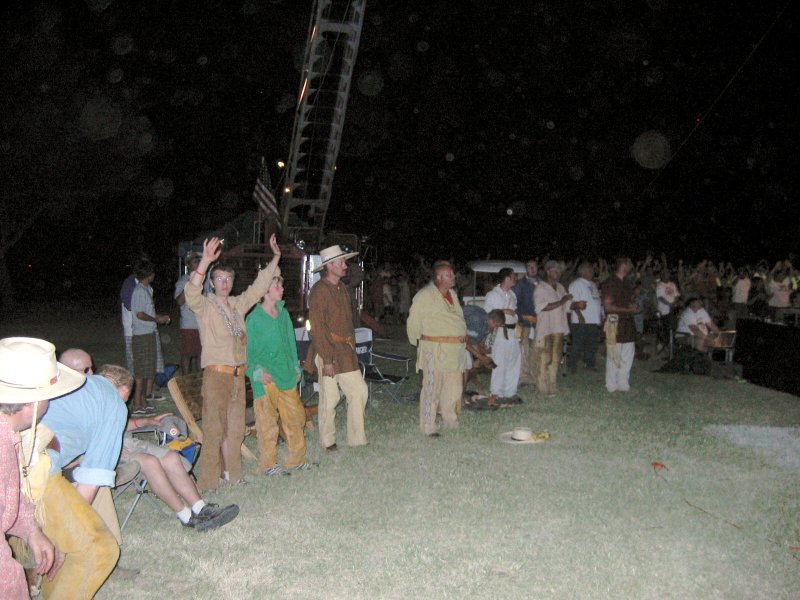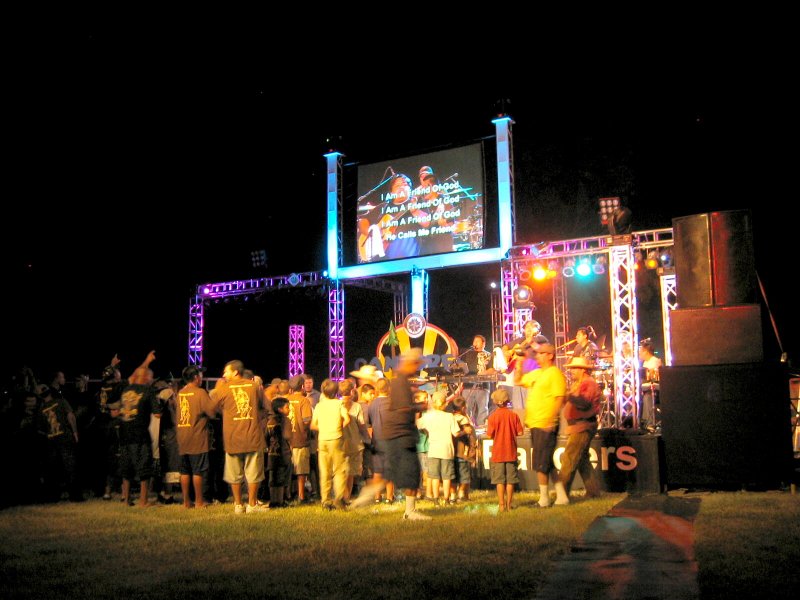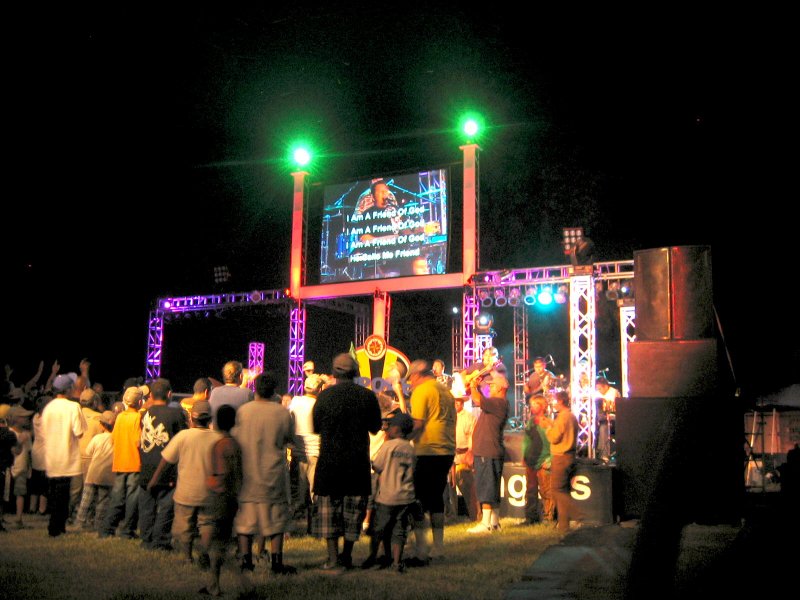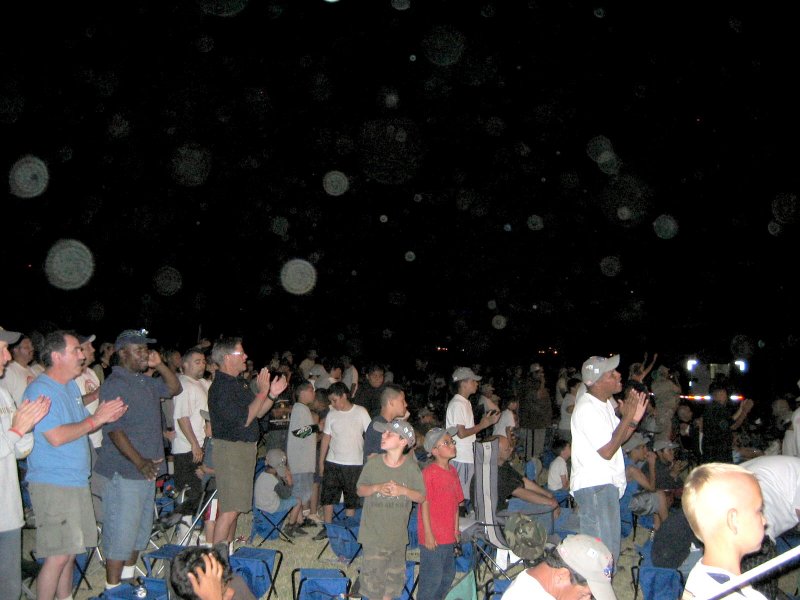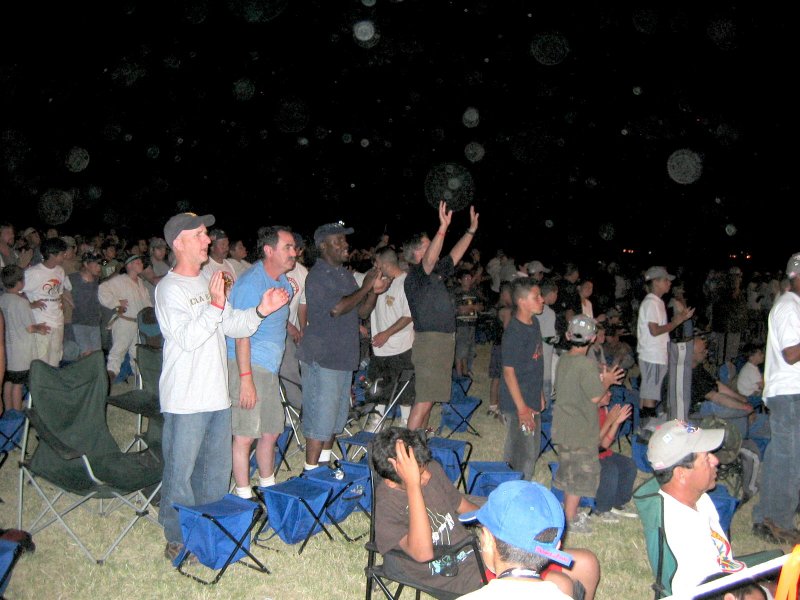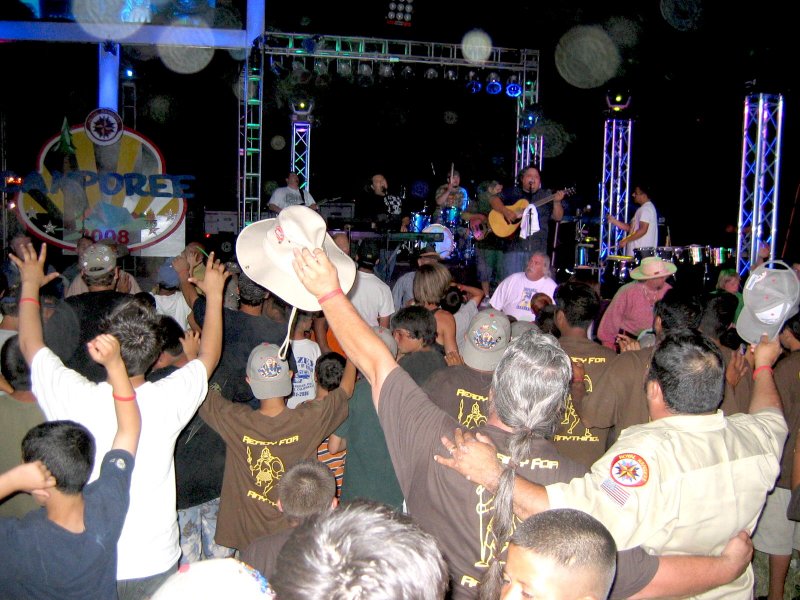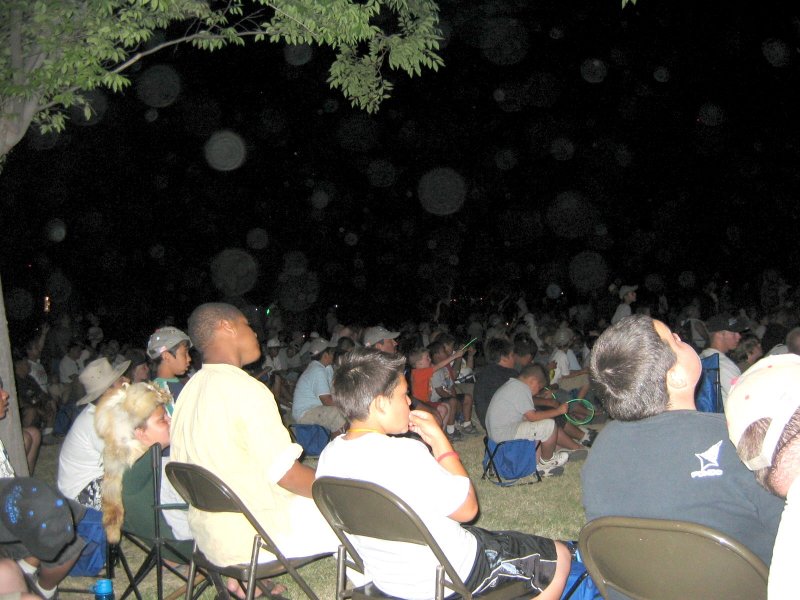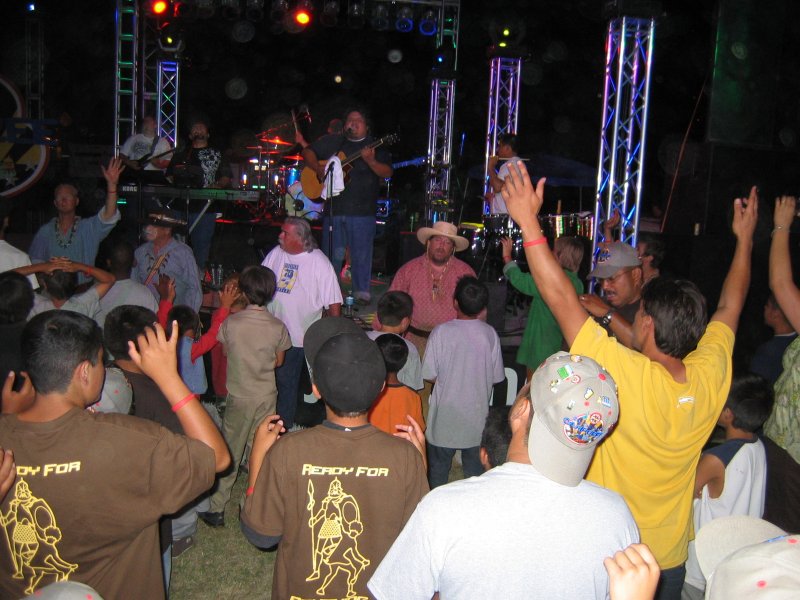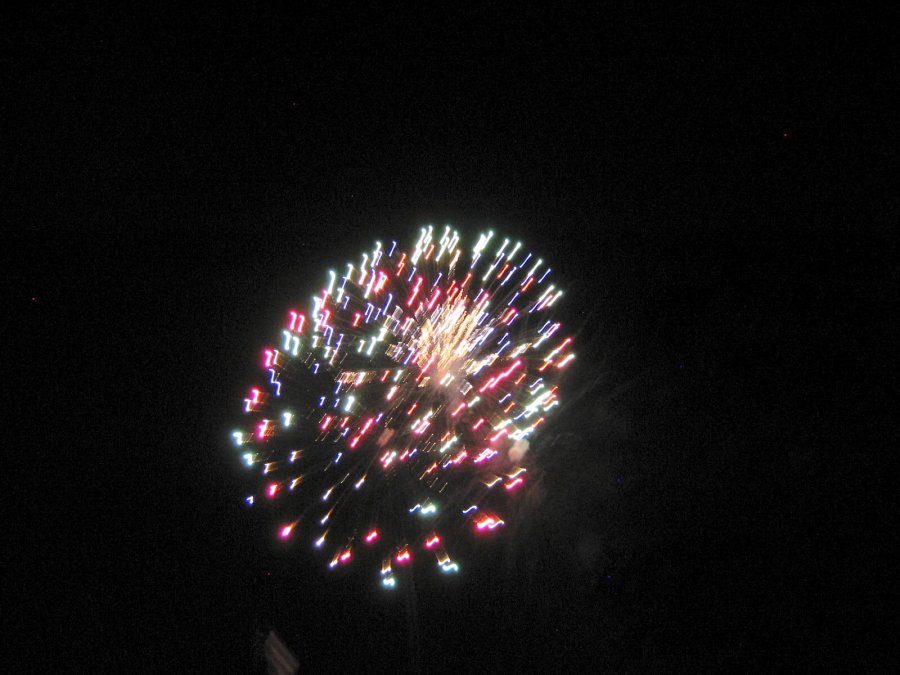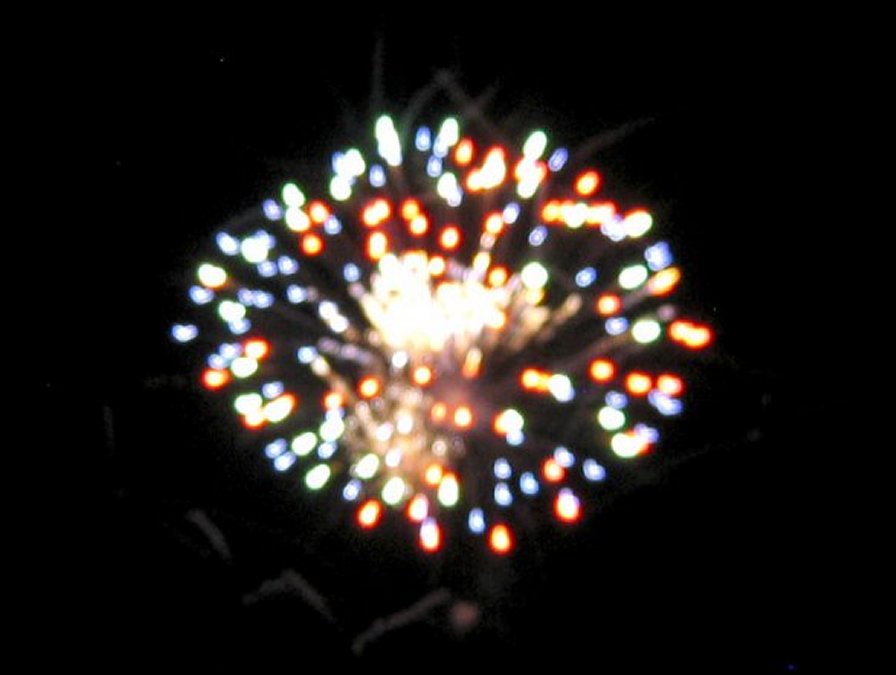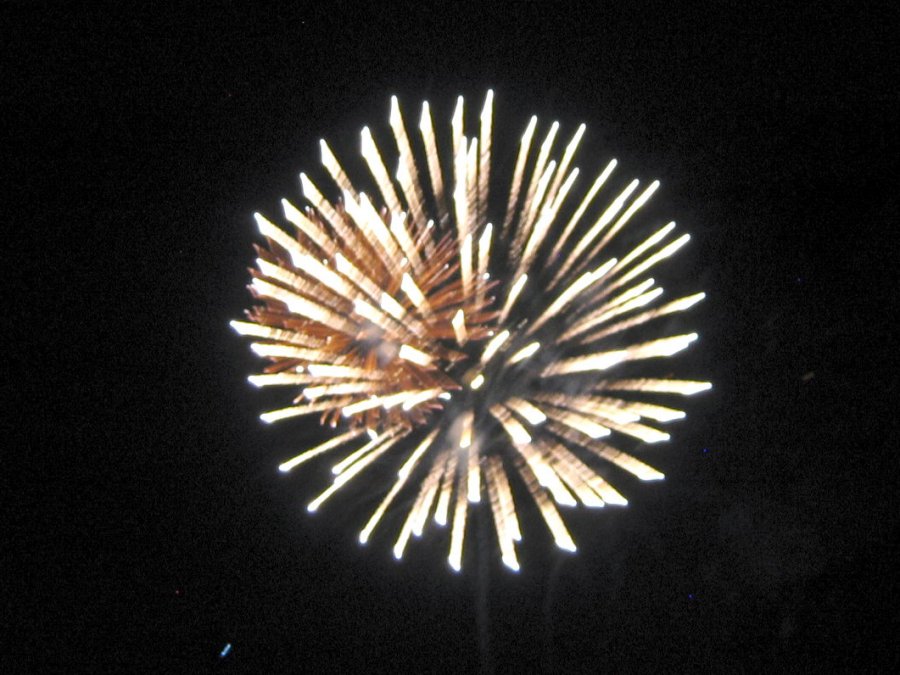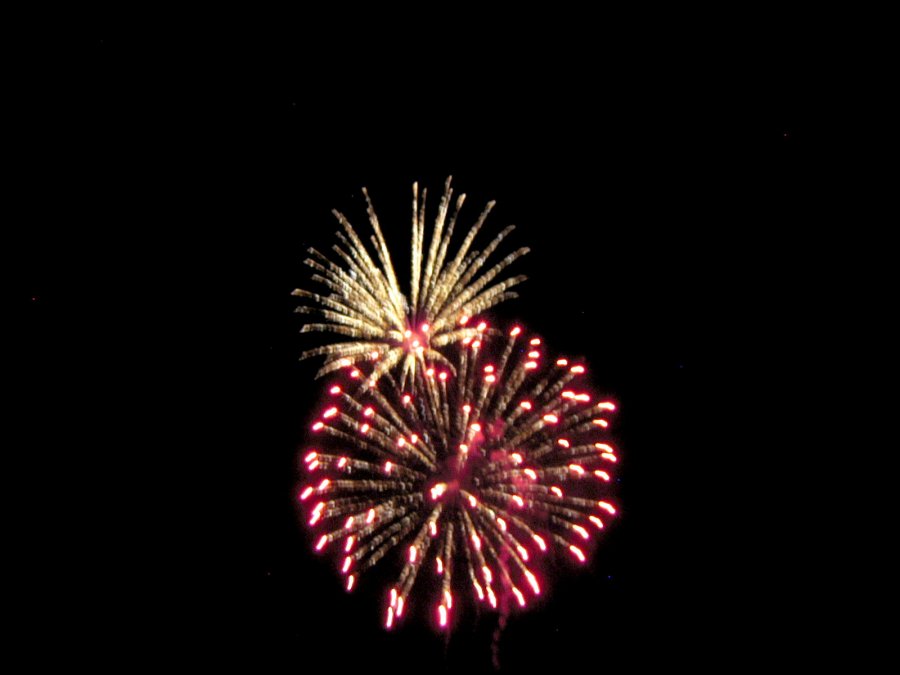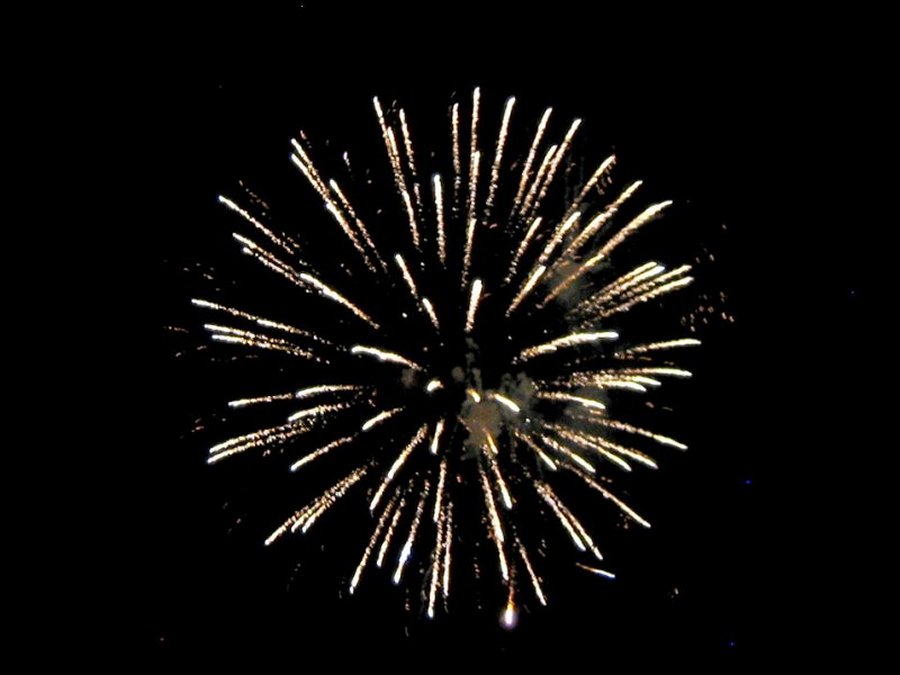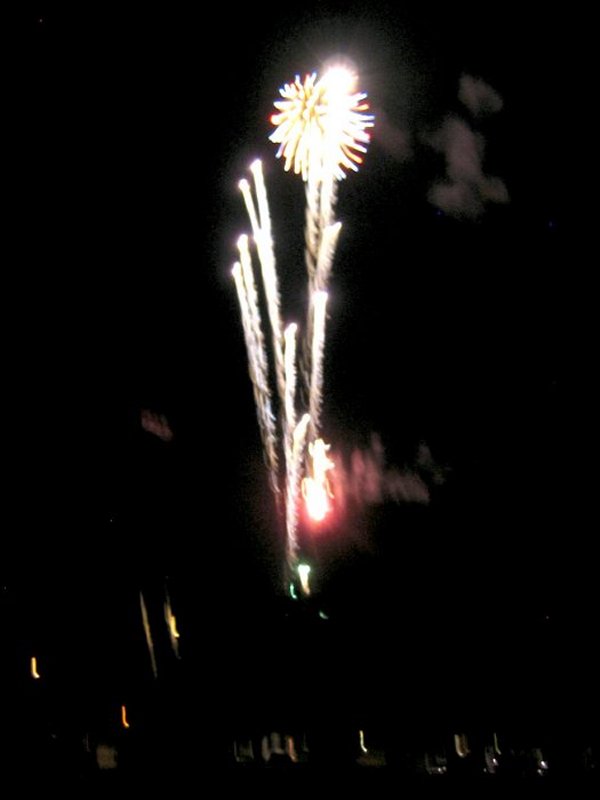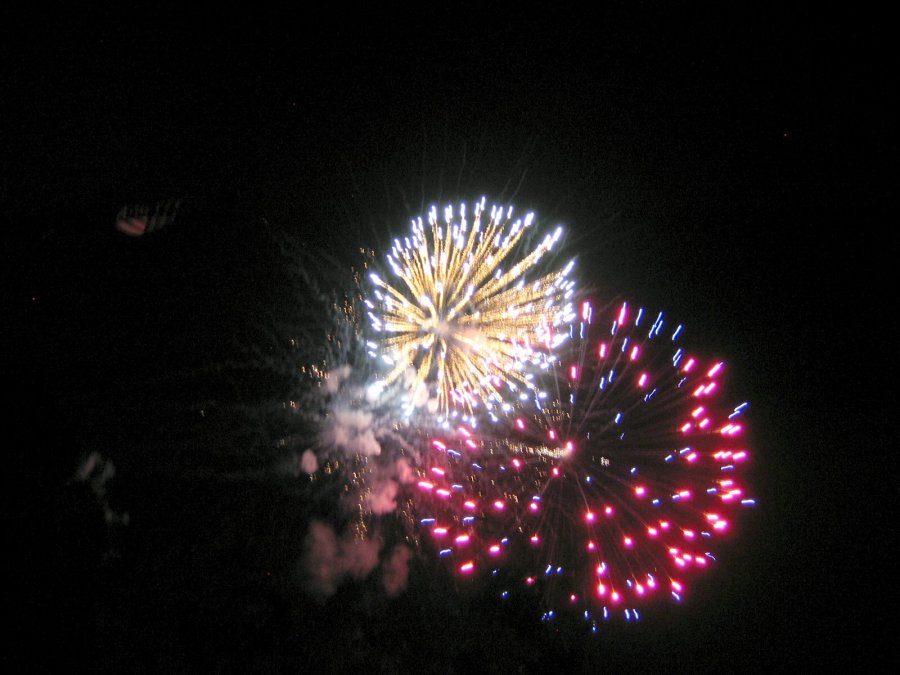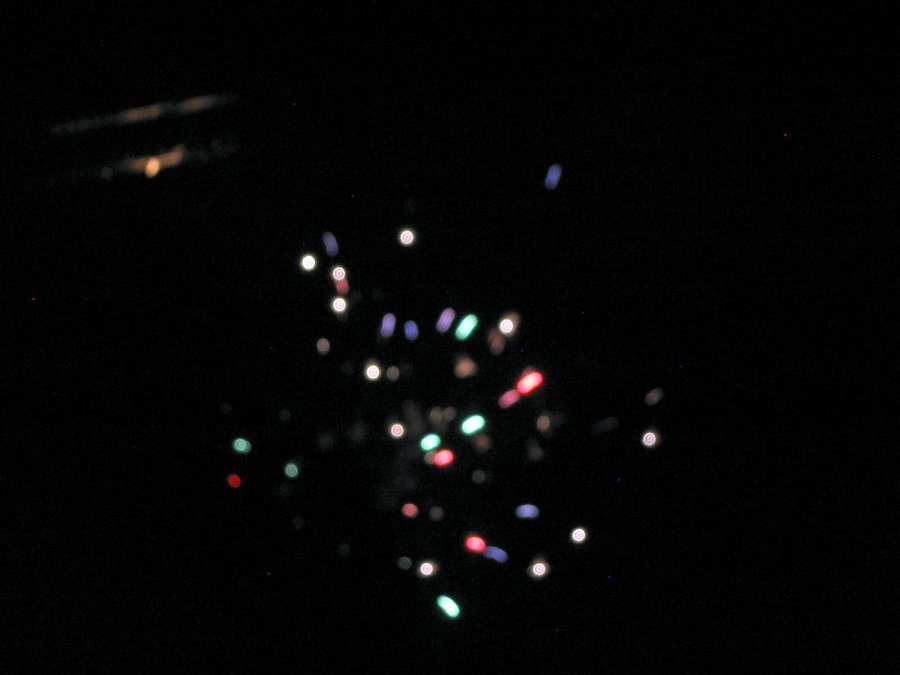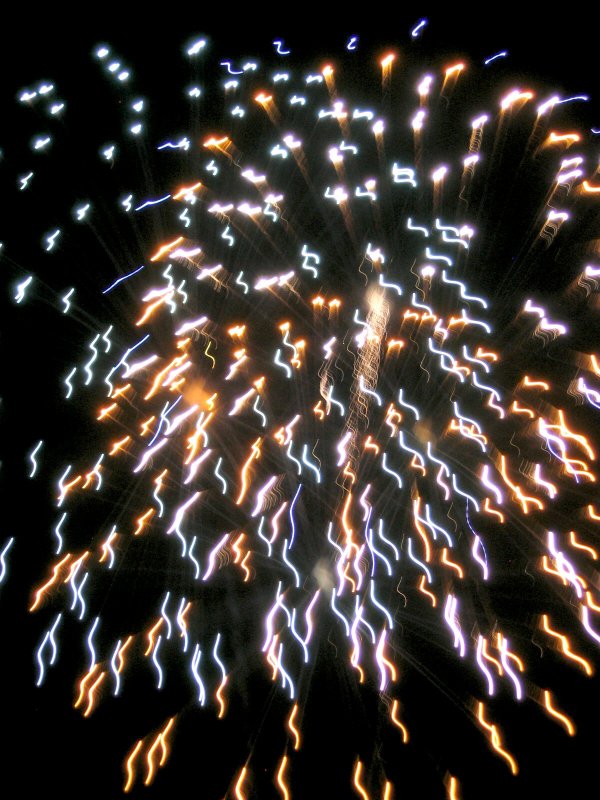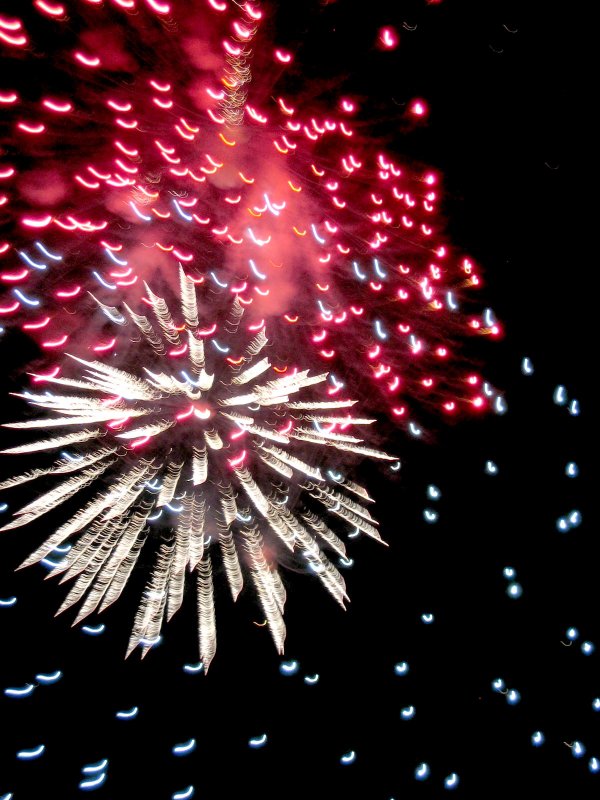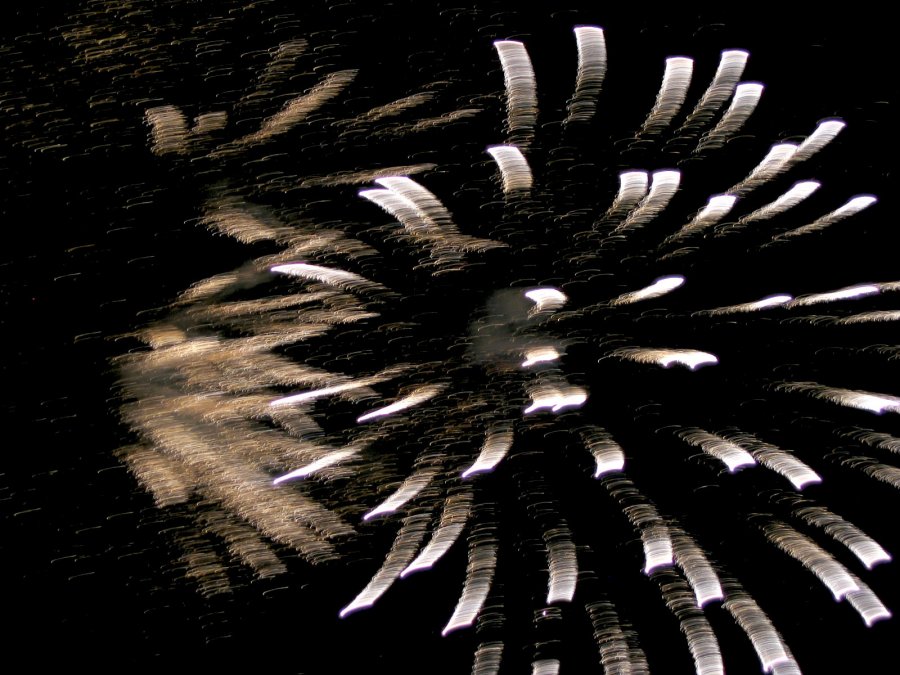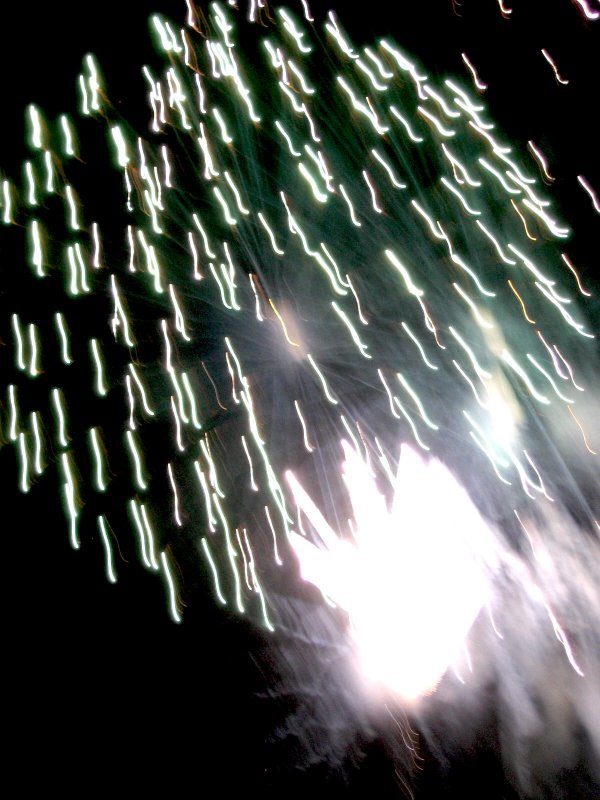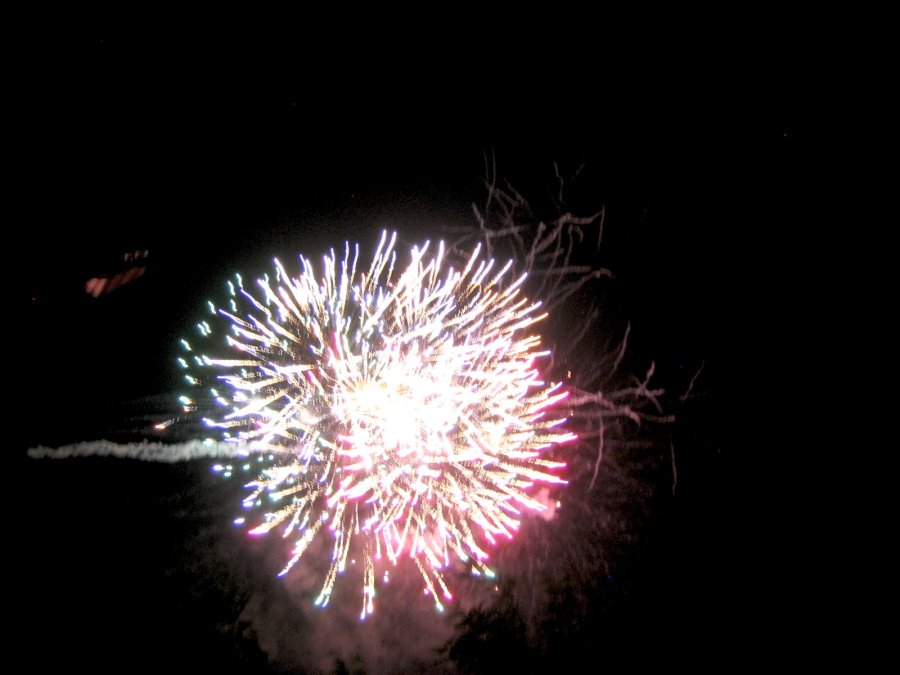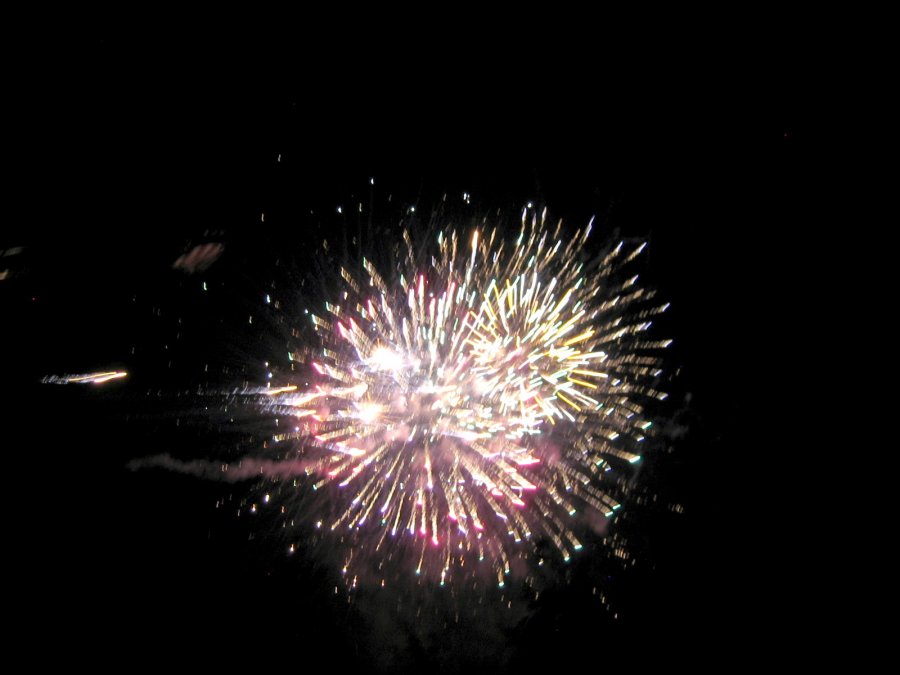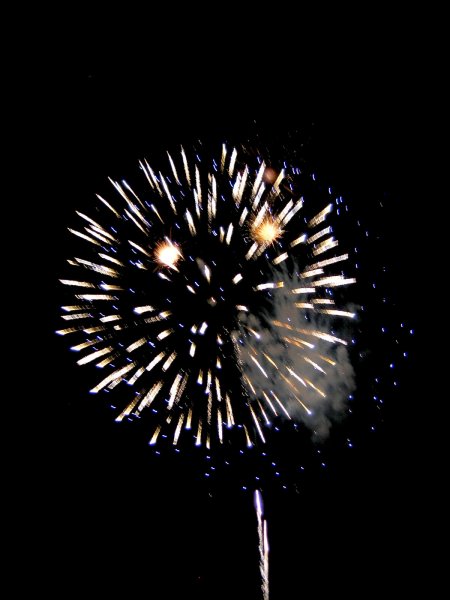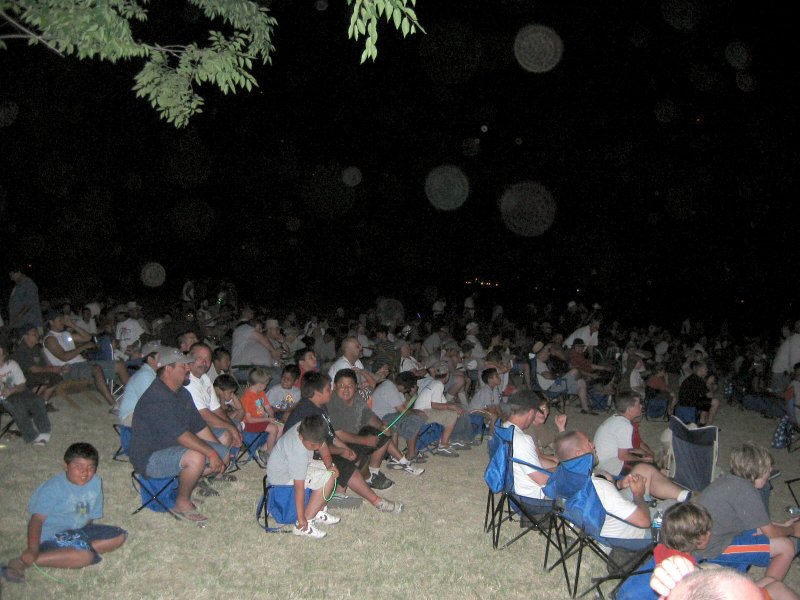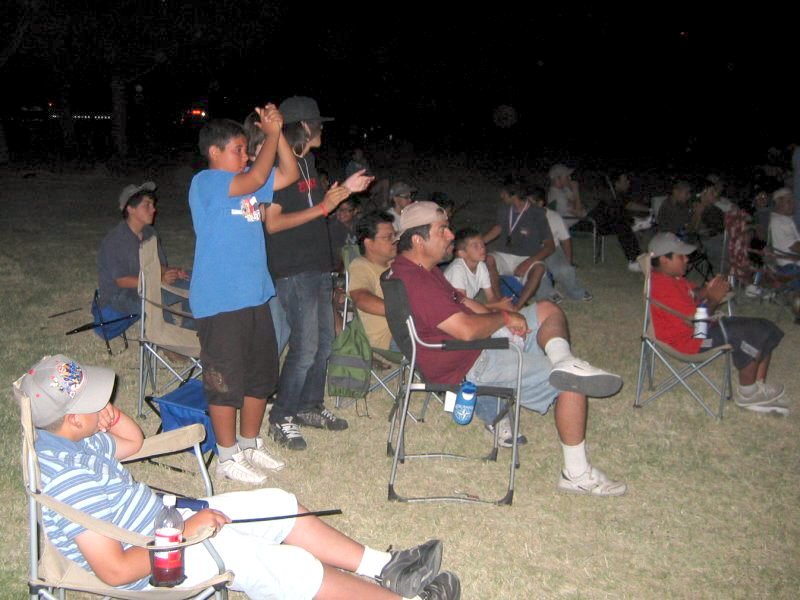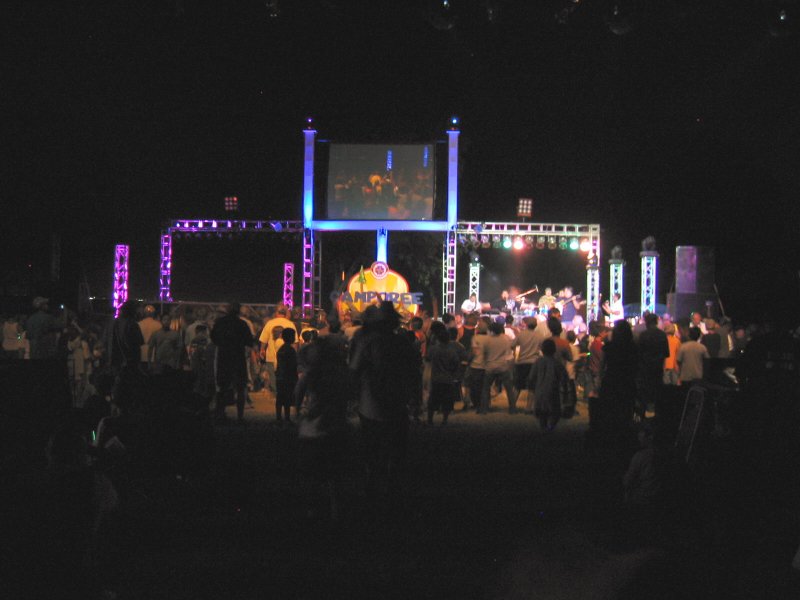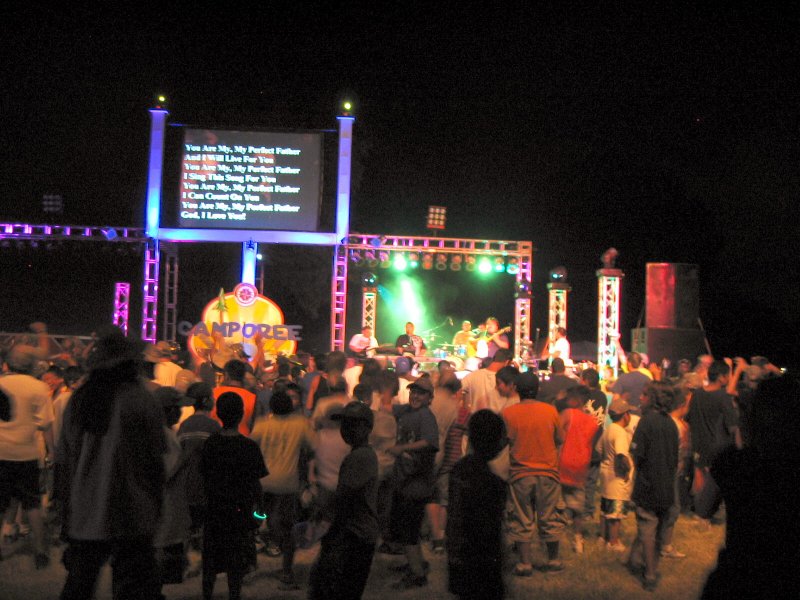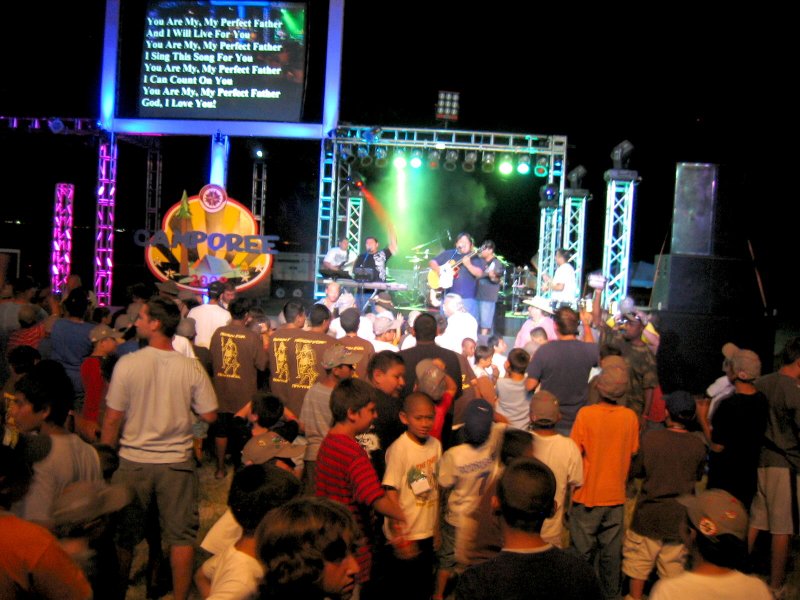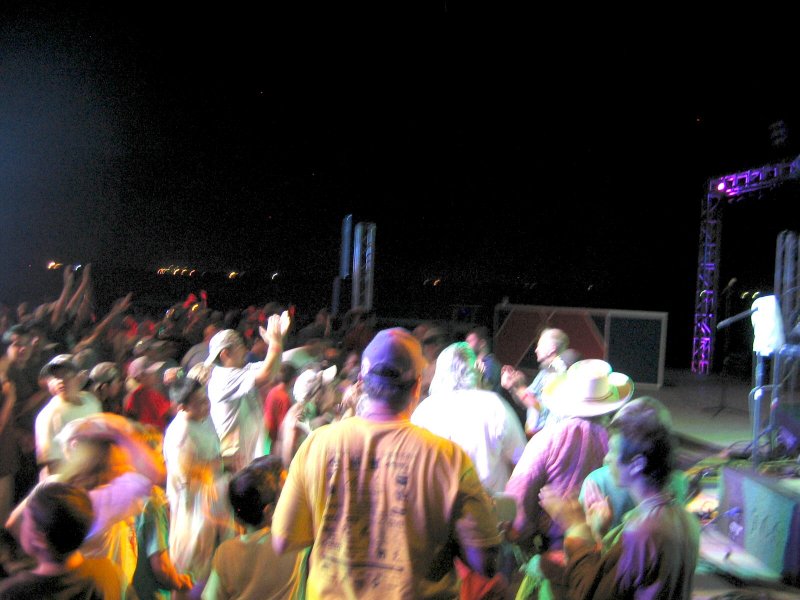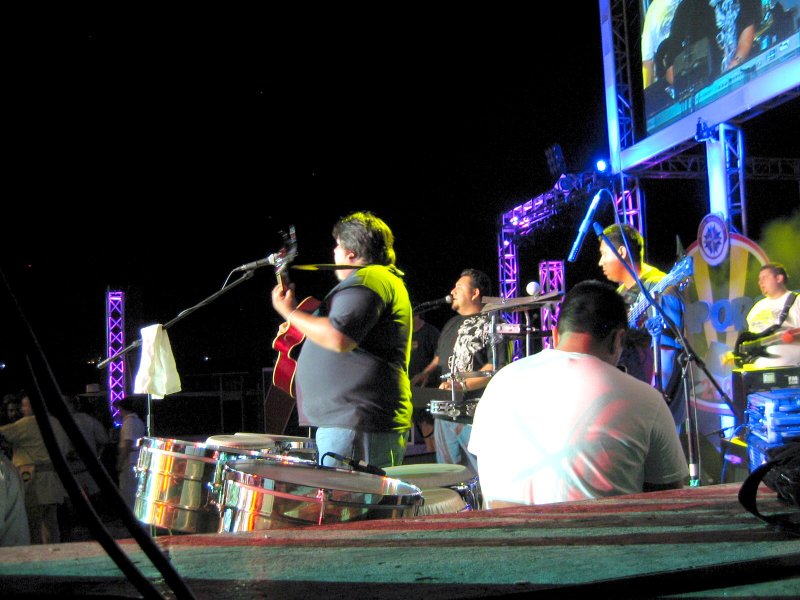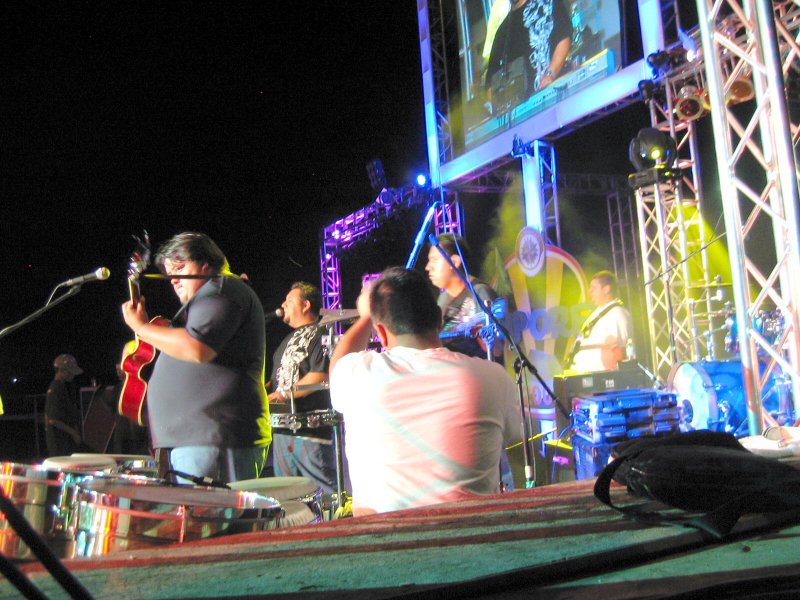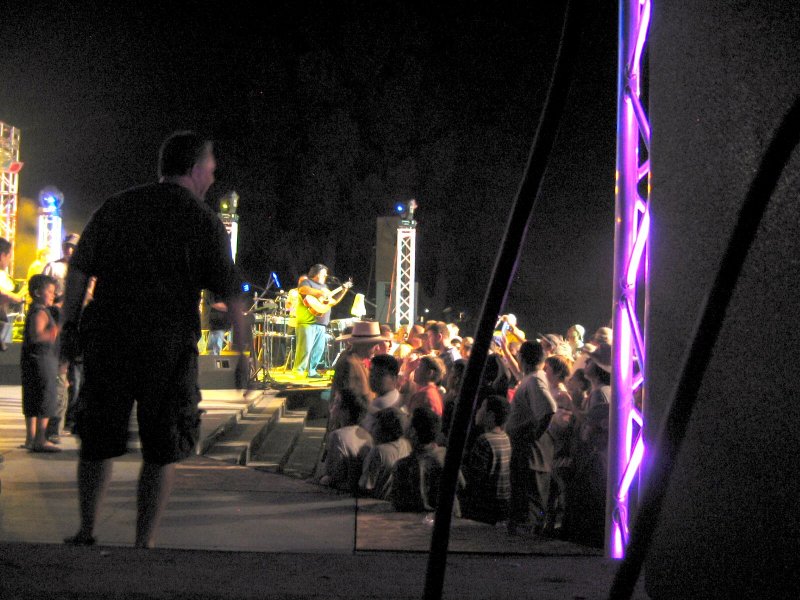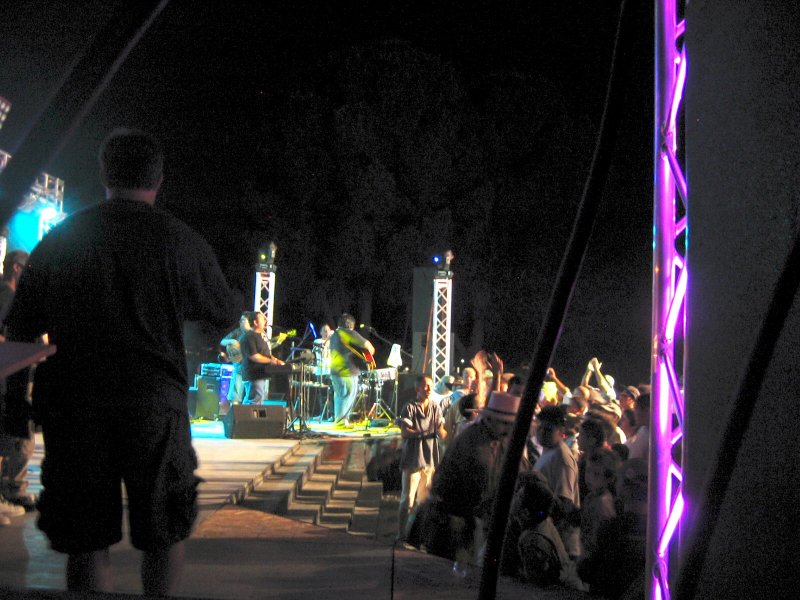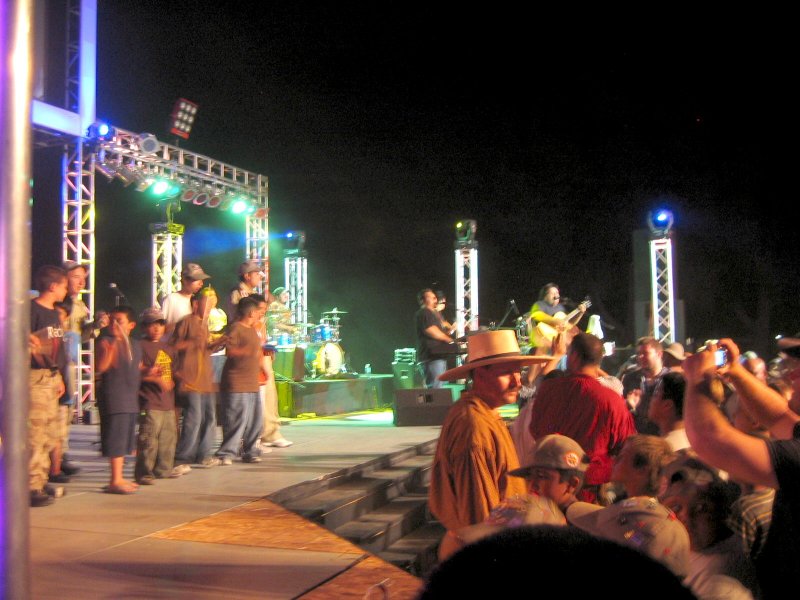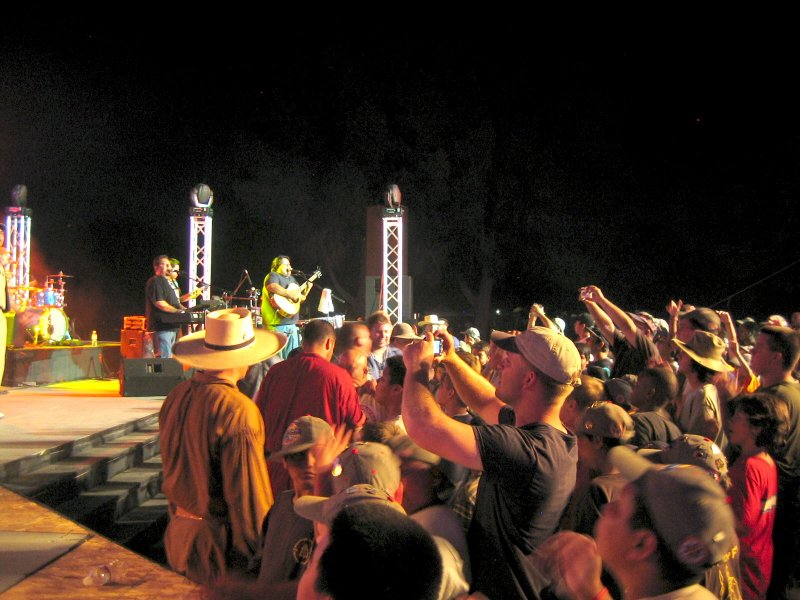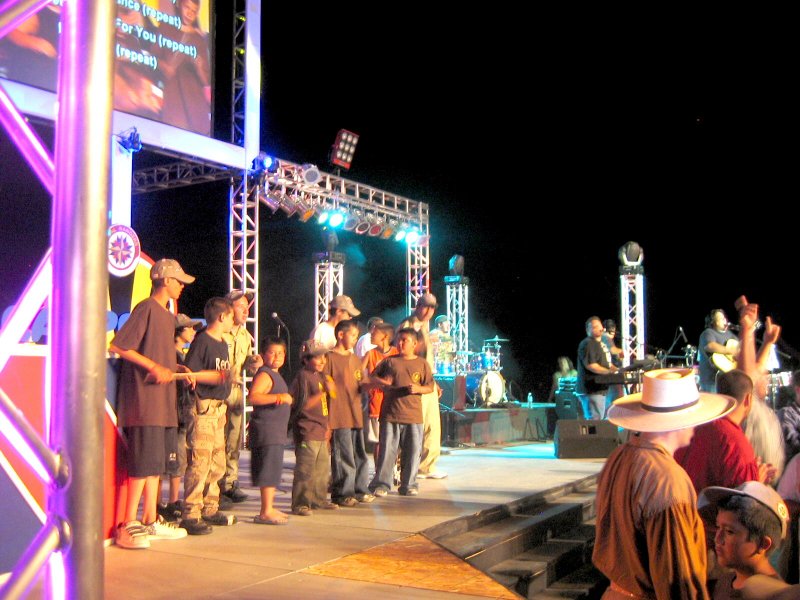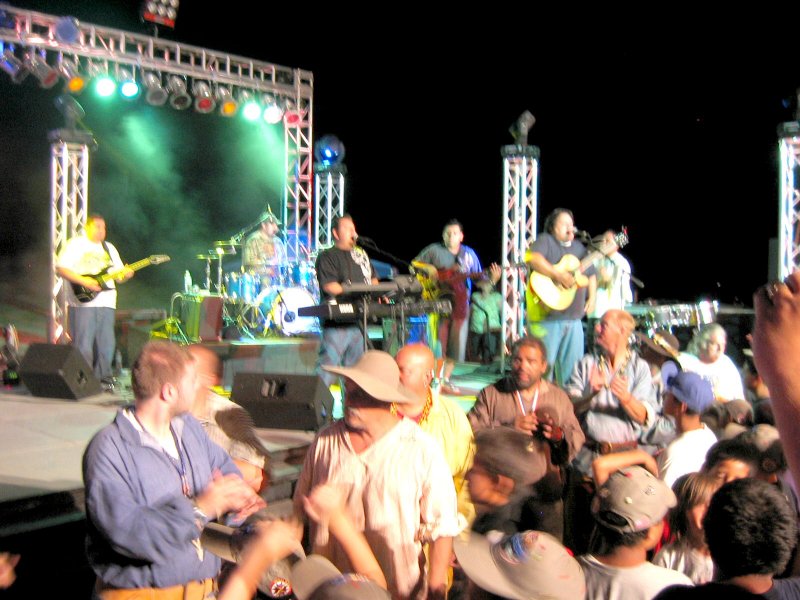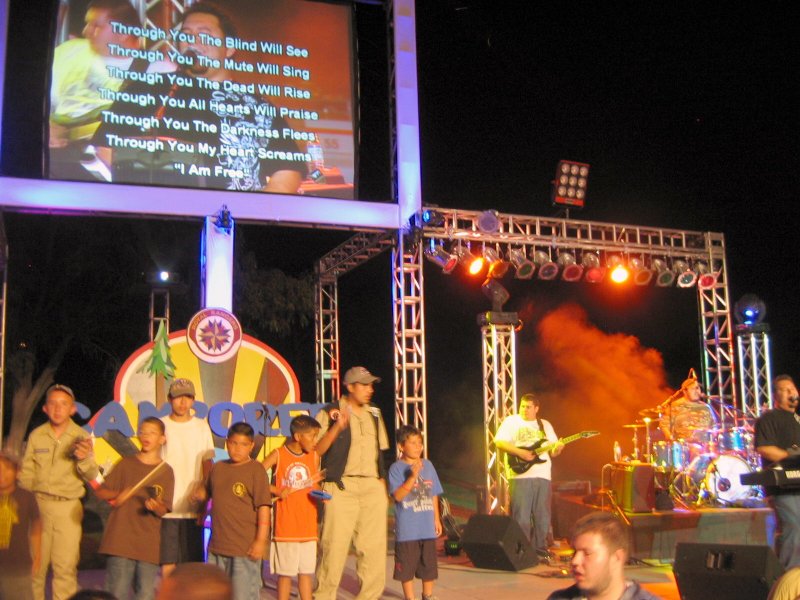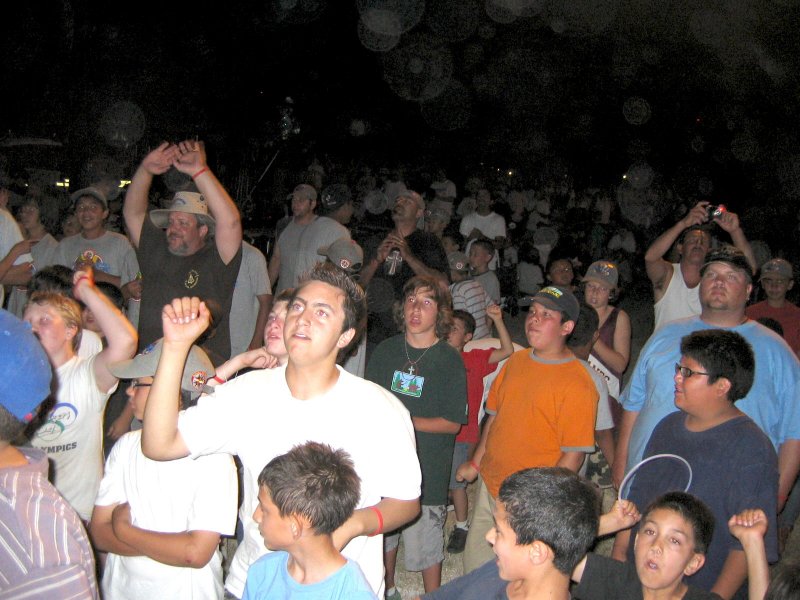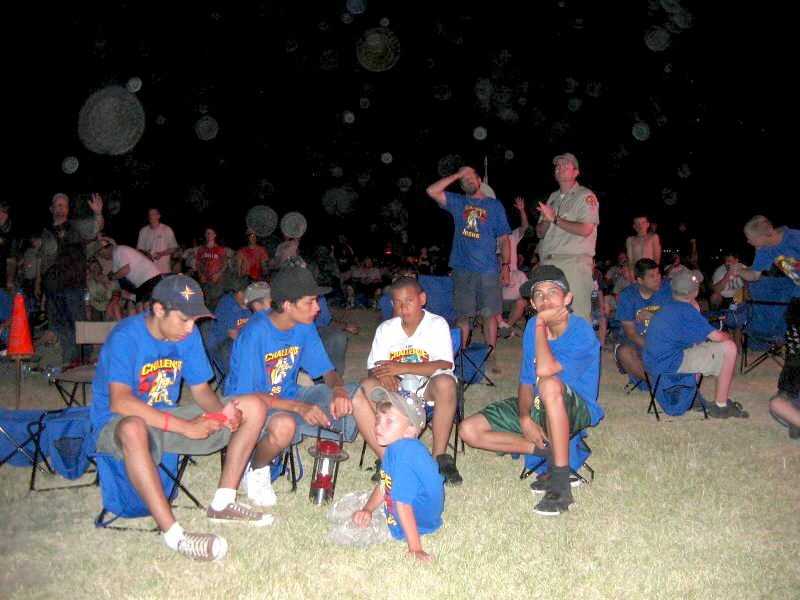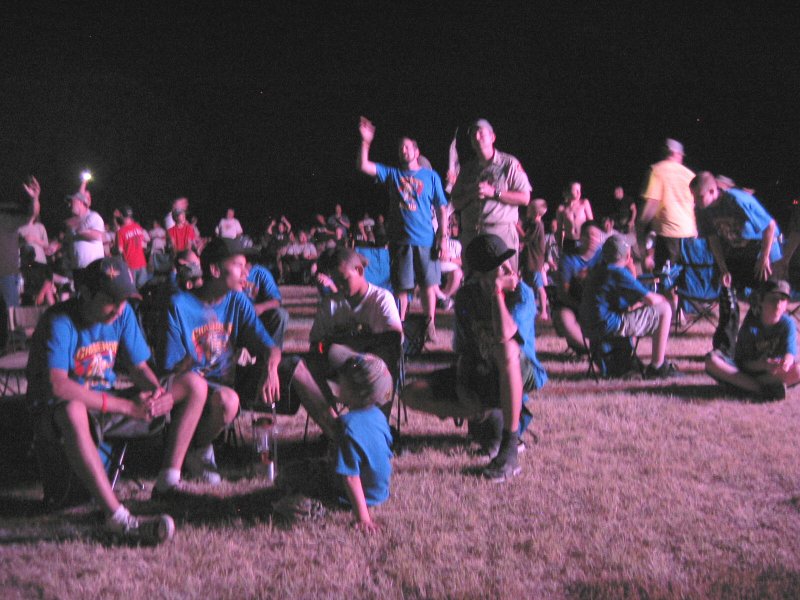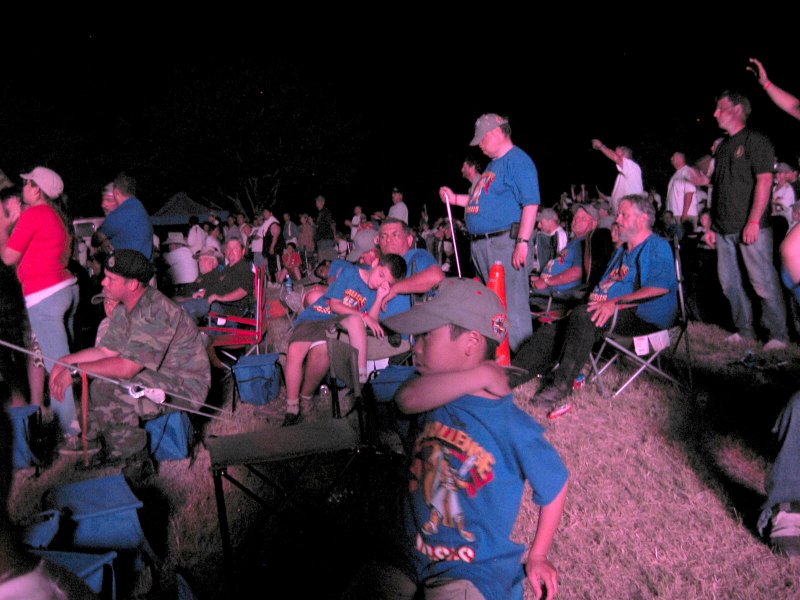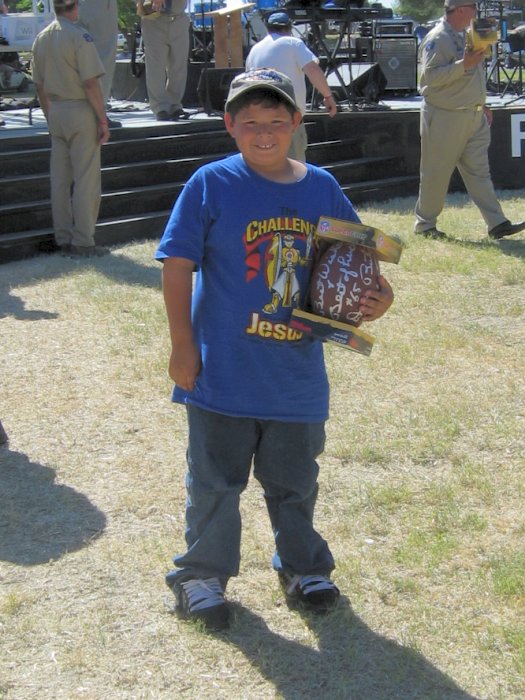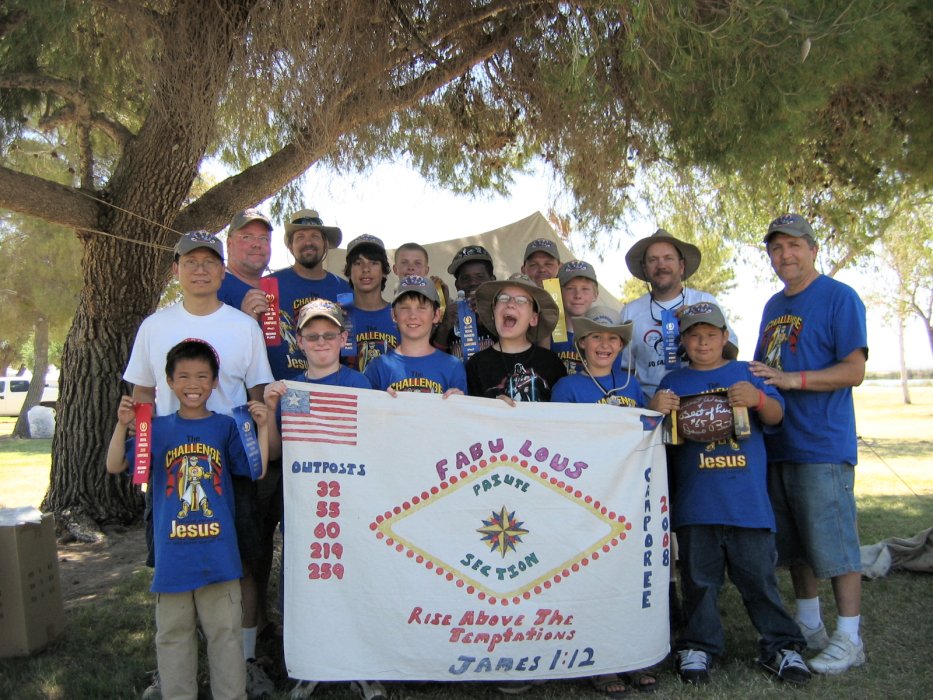 MORE PICTURES COMING SOON!!