2003 Paiute Section Pinewood Derby
Mountain View AOG, March 22, 2003

The cars are laid out by class and competition group as the days event gets under way.
Cars of every type, design and color wait for their opportunity to display their speed and sleekness.
The judge shows some of the interesting cars he is evaluating.
Different views of the cars arrayed for race day.
The trophies stand ready for the winners as the staff explains procedures and prepares to start the day's runs
Racers watch for their cars in anticipation of the thrill of victory as race staff watch for anomalies and a clean finish.
Cars are started at the top of the track gaining momentum thru the flat until they trip the computer aided finish line.
Scenes from some of the races
Some of the winners got their pictures taken when they came up to claim their trophies.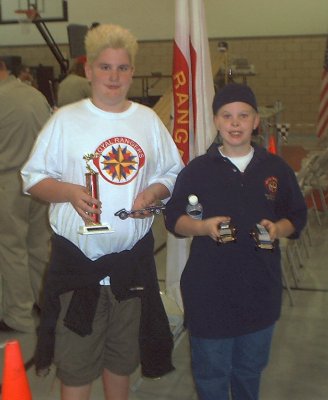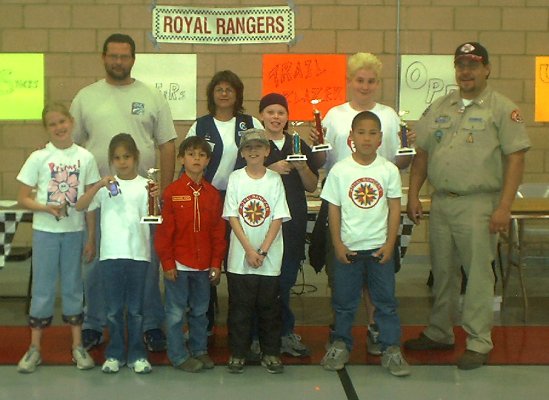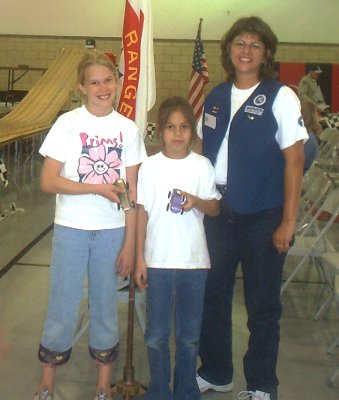 The crews and racers from Outpost 32 at Green Valley Christian Center show their cars and trophies for the camera.

| | | |
| --- | --- | --- |
| | RETURN TO | |